Report: Russians targeted U.S. election officials before election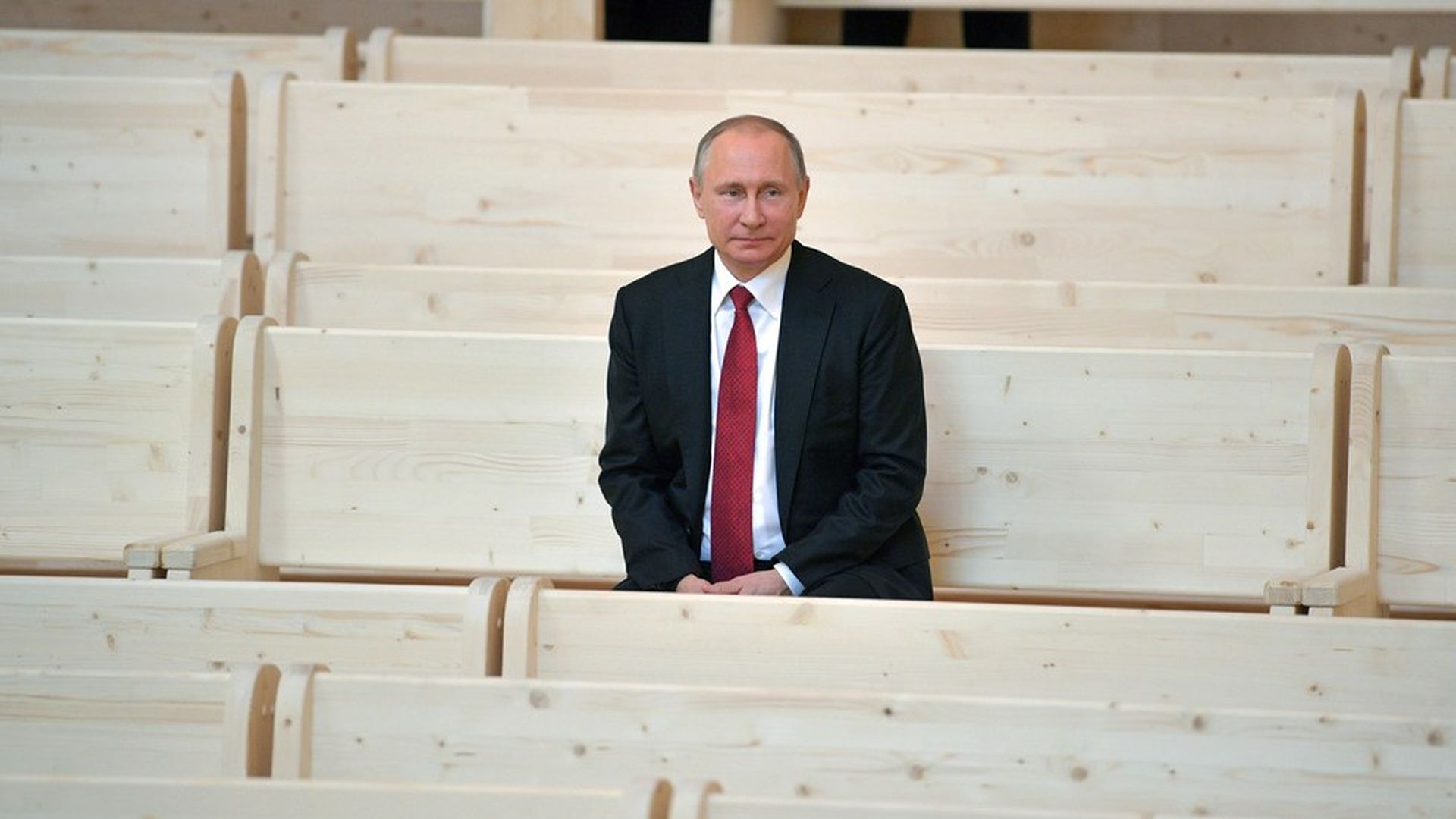 A Russian intelligence operation sent spear-phishing emails to more than 100 local election officials days before the election, which ran through a hack of a U.S. voting software supplier. The Russian cyber espionage operation was functional for months before the 2016 U.S. election, according to a classified NSA report obtained by The Intercept (which also says the May 5 document was independently authenticated).
Why it matters: As The Intercept wrote, it's "the most detailed U.S. government account of Russian interference in the election that has yet come to light." Plus, the report shows Russian hacking may have weaseled its way further into U.S. voting systems than was previously known.
The NSA leaves no room for doubt for who carried out the attack by pointing the finger at Russian military intelligence — specifically, the Russian General Staff Main Intelligence Directorate (GRU). That stands in stark contrast to Putin's denial that Russia has ever engaged in hacking the U.S. election at the state level.
Although the NSA doesn't name the breached company, it does reference a product made by a Florida-based vendor, VR Systems, which is used in eight states.
Go deeper