Report: Russian spies more active in U.S. since election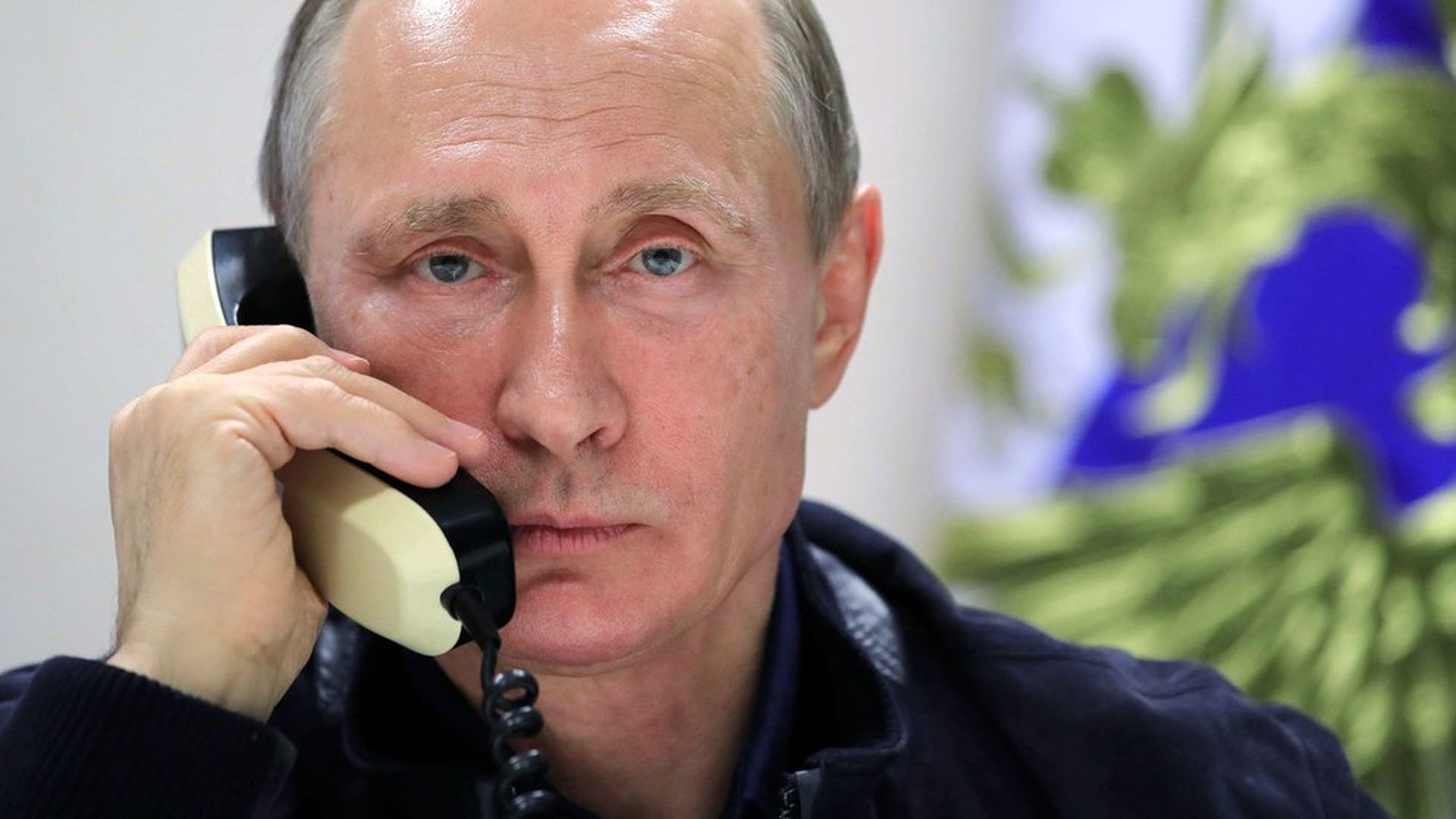 Russian spies have been stepping up their intelligence gathering efforts in the U.S. since the election, feeling emboldened by the lack of significant U.S. response to Russian election meddling, current and former U.S. intelligence officials told CNN. There are nearly 150 suspected spies currently in the U.S. (Recall, Barack Obama booted 35 Russian diplomats suspected of spying in 2016.)
Why it matters: As CNN writes, "Russians are targeting people in the US who can provide access to classified information" and are also trying to hack the U.S. government for intel.
What to watch: President Trump is reportedly considering returning two Russian diplomatic compounds to Russia, which Obama shut down in December because the U.S. suspected Russians were conducting espionage there. Secretary of State Rex Tillerson sidestepped a question on the matter on Capitol Hill last month, and The Hill reports today a group of bipartisan senators are urging Trump to take the compounds off the negotiating table a day before Trump has his face-to-face with Putin tomorrow.
How they're getting in: The State Department issues temporary duty visas (TDY) to suspected Russian spies when they don't have concrete reasons to deny a visa, which, it should be noted, is not a new concern, since Russian operatives are good at linking their presence in the U.S. to seemingly legitimate business.
An official from State wouldn't talk about the visas that have been issued, citing confidentiality under the Immigration and Nationaltiy Act, a DHS official said there is an extensive process for granting visas, and the FBI wouldn't comment.
Go deeper