Report: Murdoch spoke to AT&T CEO twice about CNN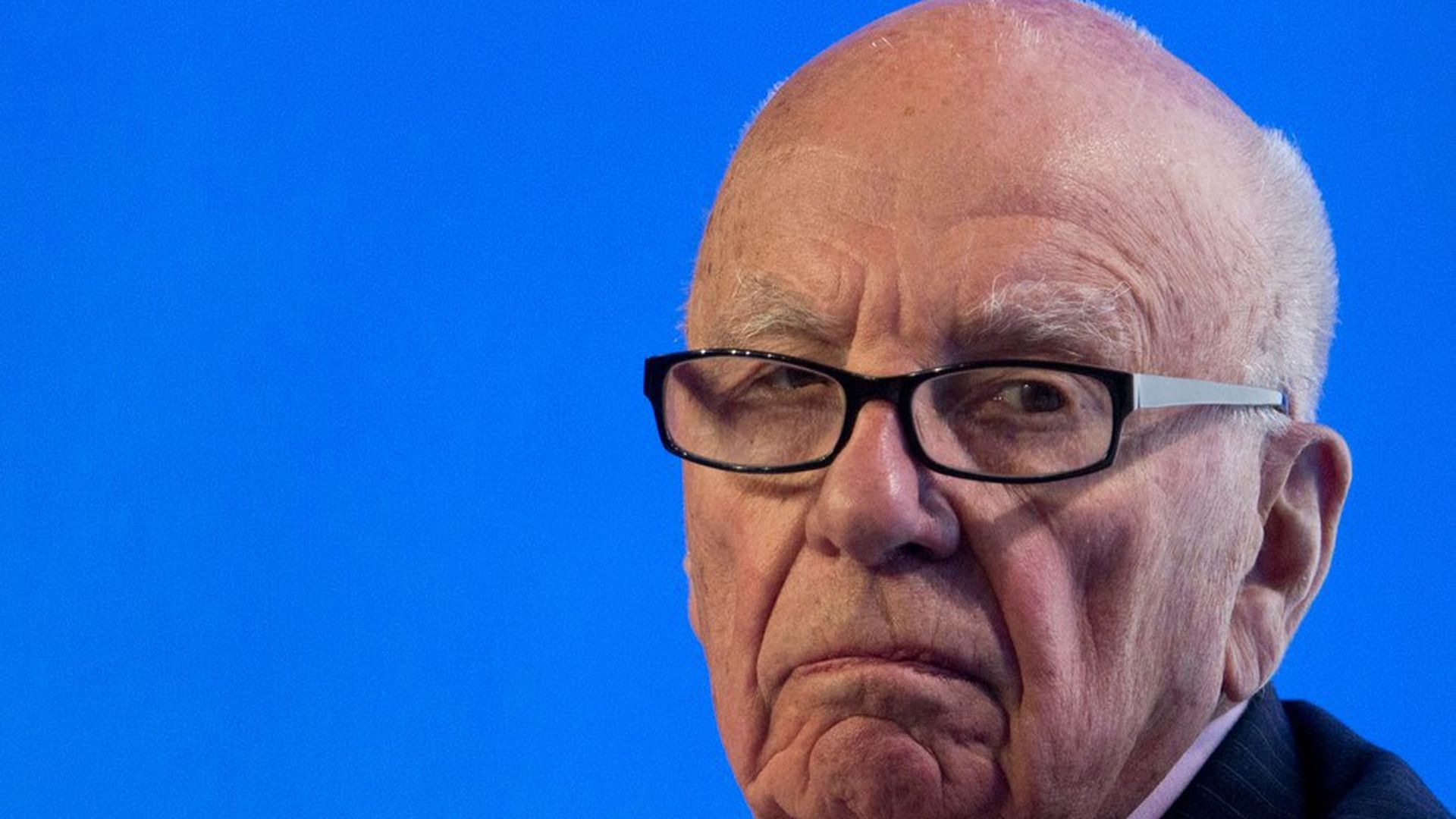 21st Century Fox and News Corporation owner Rupert Murdoch reportedly called AT&T CEO Randall Stephenson twice to talk about CNN, sources tell Reuters. One source said Murdoch offered to buy CNN in both conversations, while another said Murdoch has "zero interest" in owning the news network. Antitrust regulators at the Justice Department are currently reviewing a deal for AT&T to acquire CNN's parent company, Time Warner.
Why it matters: Adding CNN to 21st Century Fox's news portfolio makes more sense now knowing that Murdoch was having conversations about selling the entertainment side of his business. CNBC reported earlier this week that 21st Century Fox had been holding talks to sell most of its entertainment assets to Disney and instead focus on growing its domestic news and sports footprint. Time Warner shot down an $80 million buyout offer from 21st Century Fox three years ago.
Go deeper: Stephenson recently shot down rumors that regulators asked him to divest CNN in order to let the merger between AT&T and Time Warner go through. The Wall Street Journal reported last week that the DOJ, which was rumored to be leaning toward approving the merger by the year's end, was recently weighing a lawsuit to block the deal.
Go deeper