Report: Mueller probing alleged Flynn deal with Turkey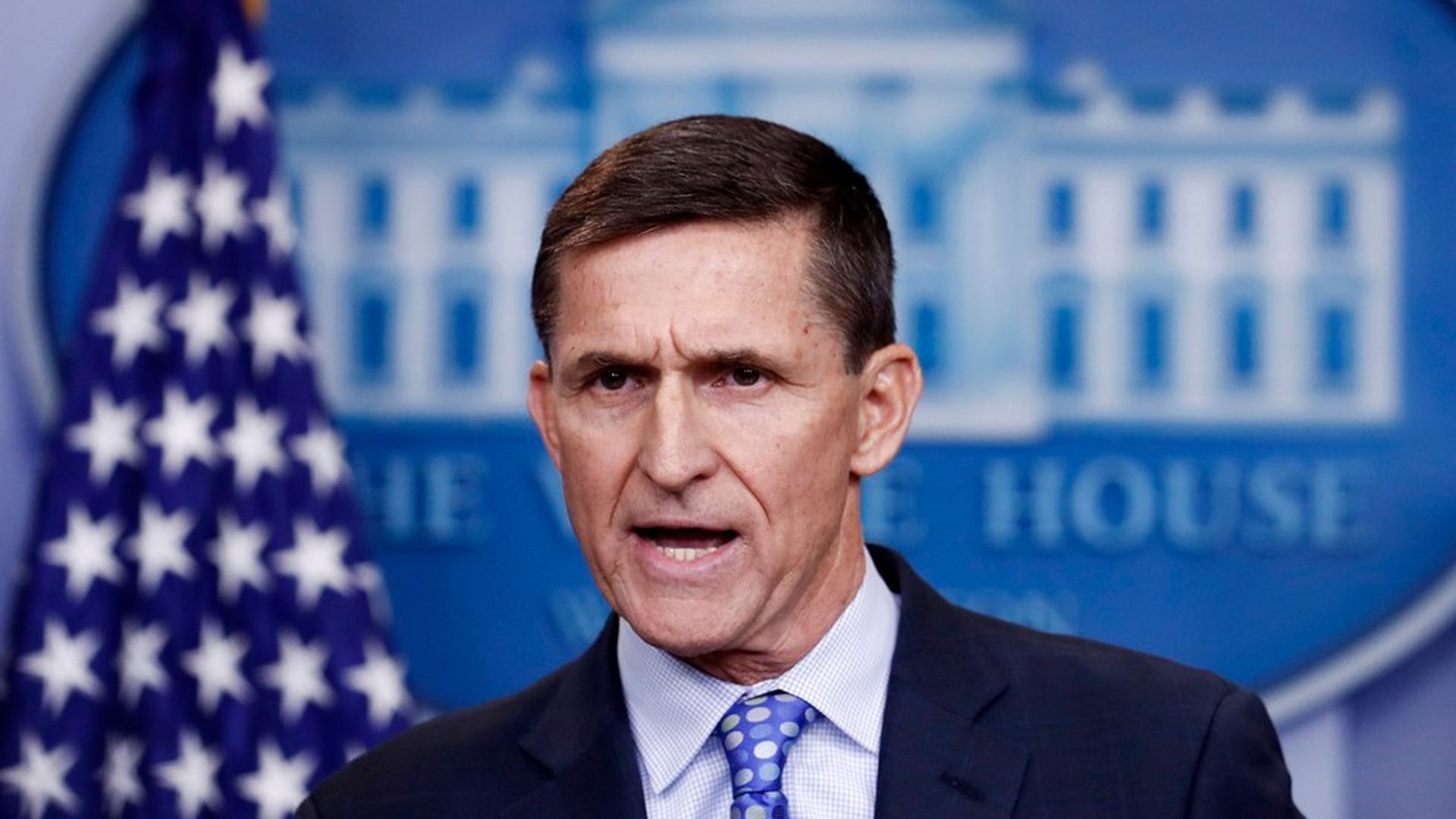 Former National Security Advisor Michael Flynn's alleged plan to forcibly extradite a Turkish cleric living in Pennsylvania is now a part of Special Counsel Robert Mueller's investigation, according to a report from The Wall Street Journal.
Why it matters: Flynn had previously done consulting work on behalf of the Turkish government, which he failed to disclose before joining the Trump administration. This meeting would have taken place during the transition and after he had accepted his position as Trump's national security advisor, which occurred on November 18.
The details: Flynn and his son, Michael Flynn, Jr., reportedly met with Turkish representatives in New York in December to discuss delivering cleric Fethullah Gulen, who is living legally in the United States in exile, to Turkey in exchange for as much as $15 million. The plan would have involved transporting Gulen to a Turkish island prison via a private jet. Turkish President Recep Tayyip Erdogan has accused Gulen of fomenting 2016's failed coup attempt against him.
And it's not the first time this plan came up as Flynn held a similar meeting with high-level Turks, including Turkey's foreign minister and Erdogan's son-in-law last September. Former CIA Director James Woolsey attended that meeting, telling the WSJ that the plan then involved "a covert step in the dead of night to whisk this guy away." Woolsey later turned down his consulting fee for the meeting and alerted then-Vice President Joe Biden about its content.
The White House issued a non-denial to the WSJ regarding the December meeting, saying, ""We don't have any evidence that such a meeting took place. And if it did it take place it happened not withstanding the transition."
Go deeper