Report: Mueller investigating Trump's role in Don Jr.-Russia meeting response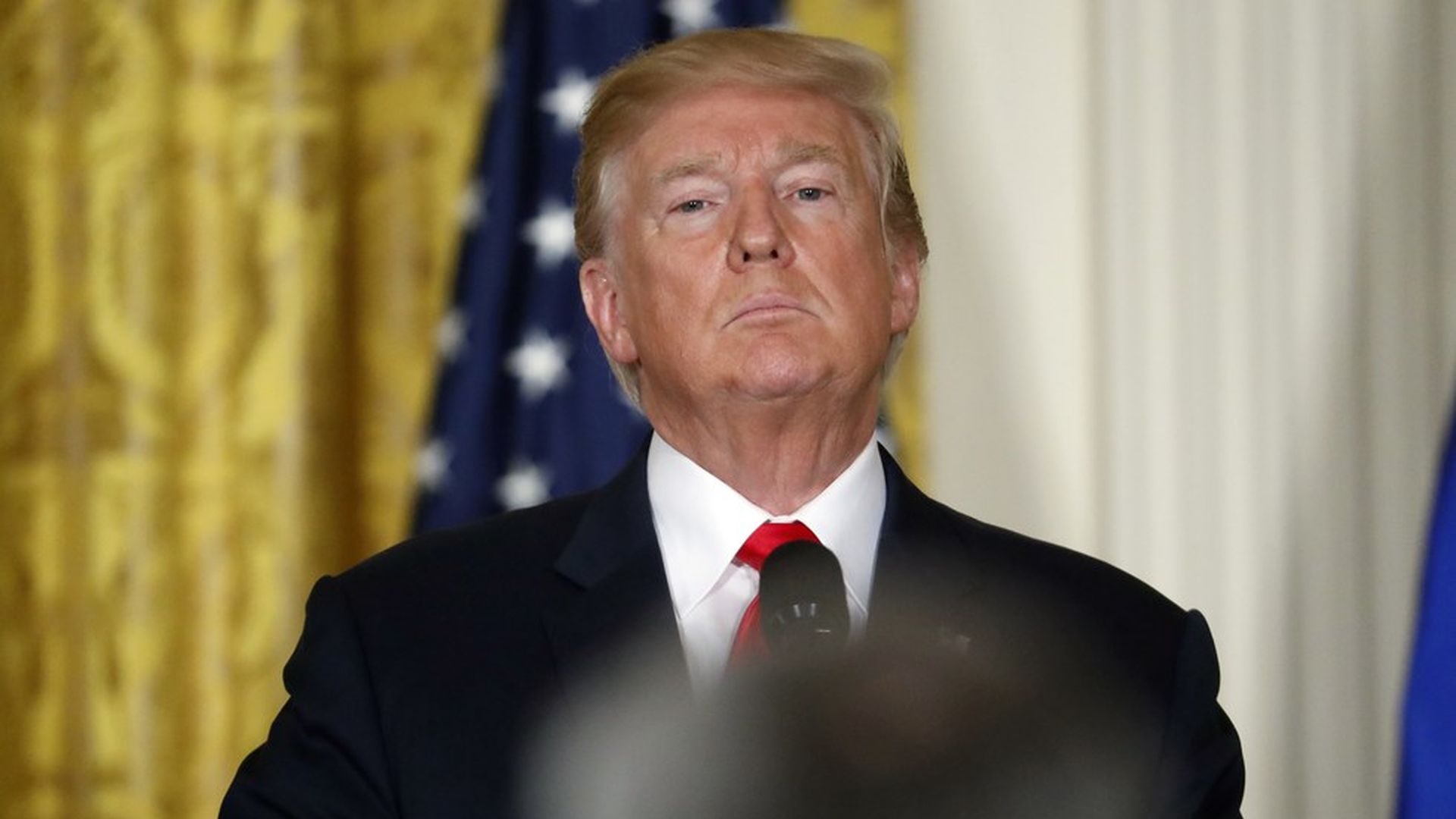 Special Counsel Robert Mueller's federal investigators are zeroing in on the president's role in responding to reports that his son, Donald Trump Jr., met with a Russian government lawyer in Trump Tower last year, "three sources familiar with the matter" told NBC News. They're interested in learning what Trump knew about the meeting and whether he tried to hide its purpose.
The initial response on July 8 was that Trump Jr. "was asked to attend the meeting by an acquaintance, but was not told the name of the person [he] would be meeting with beforehand."
Trump "weighed in" on that statement, according to the White House.
It was revealed the next day that Trump Jr. had been told he'd be presented with "official documents and information that would incriminate Hillary [Clinton]."
Why it matters: Trump's involvement in the drafting carries legal risks since he's "needlessly vulnerable to allegations of a coverup," as the Washington Post put it.
Go deeper