Report: Mueller has a grand jury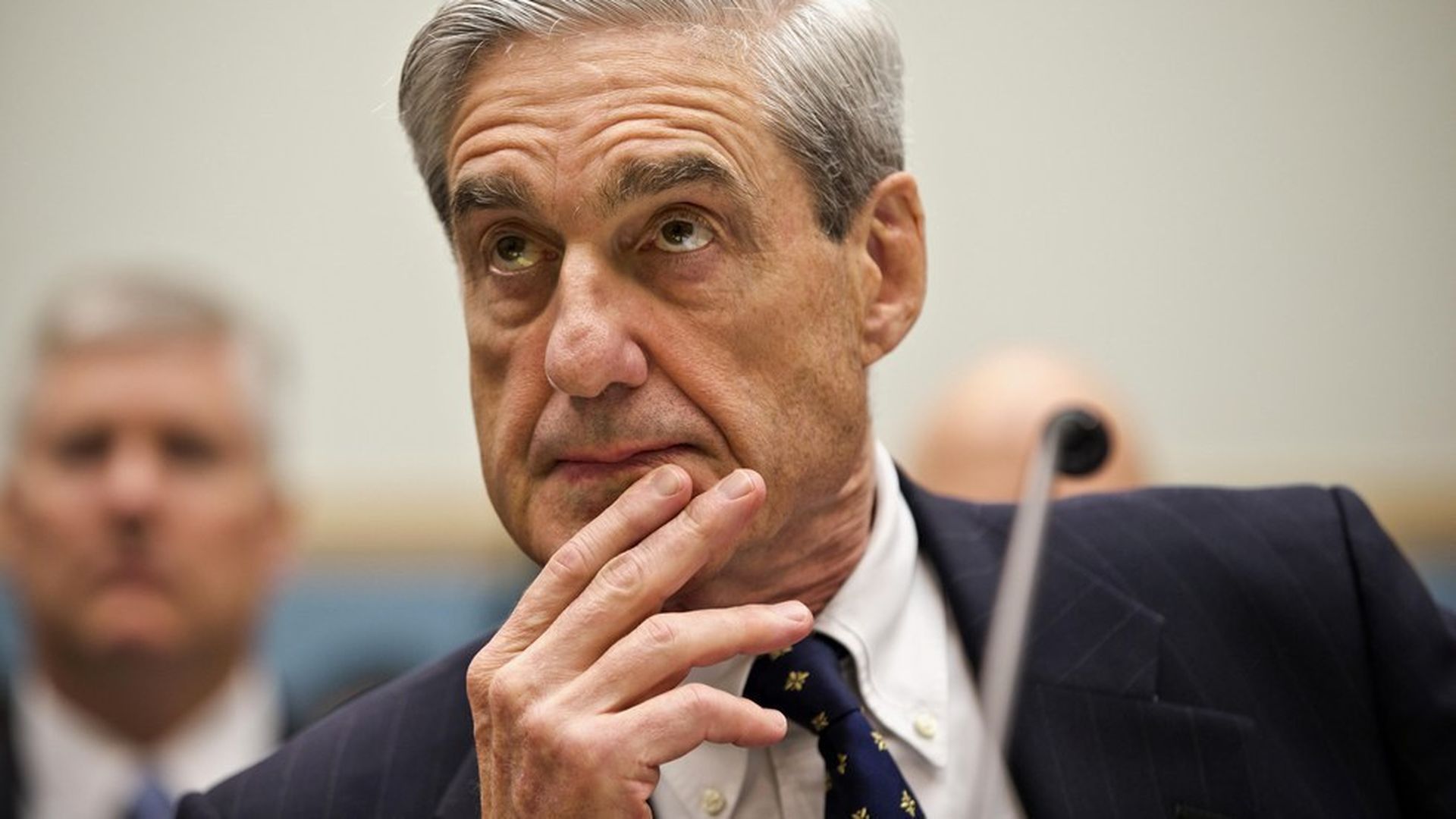 Special Counsel Bob Mueller has enlisted a grand jury as part of the ongoing Russia probes, WSJ reports. The grand jury will investigate Russia's meddling in the 2016 election and it started its work a few weeks ago, according to the Journal.
Why it matters: Impaneling a grand jury suggests that Mueller's investigation, which started as a narrow inquiry, is now expanding and intensifying. Grand juries permit prosecutors to subpoena witnesses and documents, as well as pursue indictments against anyone involved. Reuters reported that the grand jury has issued subpoenas relating to Don Trump Jr.'s June 2016 meeting with a Russian lawyer, Jared Kushner, Paul Manafort, and others.
From WH Press Secretary Sarah Sanders, per WSJ:
Ty Cobb, special counsel to the president, said he wasn't aware that Mr. Mueller had started using a new grand jury. "Grand jury matters are typically secret," Mr. Cobb said. "The White House favors anything that accelerates the conclusion of his work fairly....The White House is committed to fully cooperating with Mr. Mueller."
Former FBI Director Jim Comey said three times the President is not under investigation and we have no reason to believe that has changed.
Go deeper