Report: Mar-a-Lago vulnerable to hackers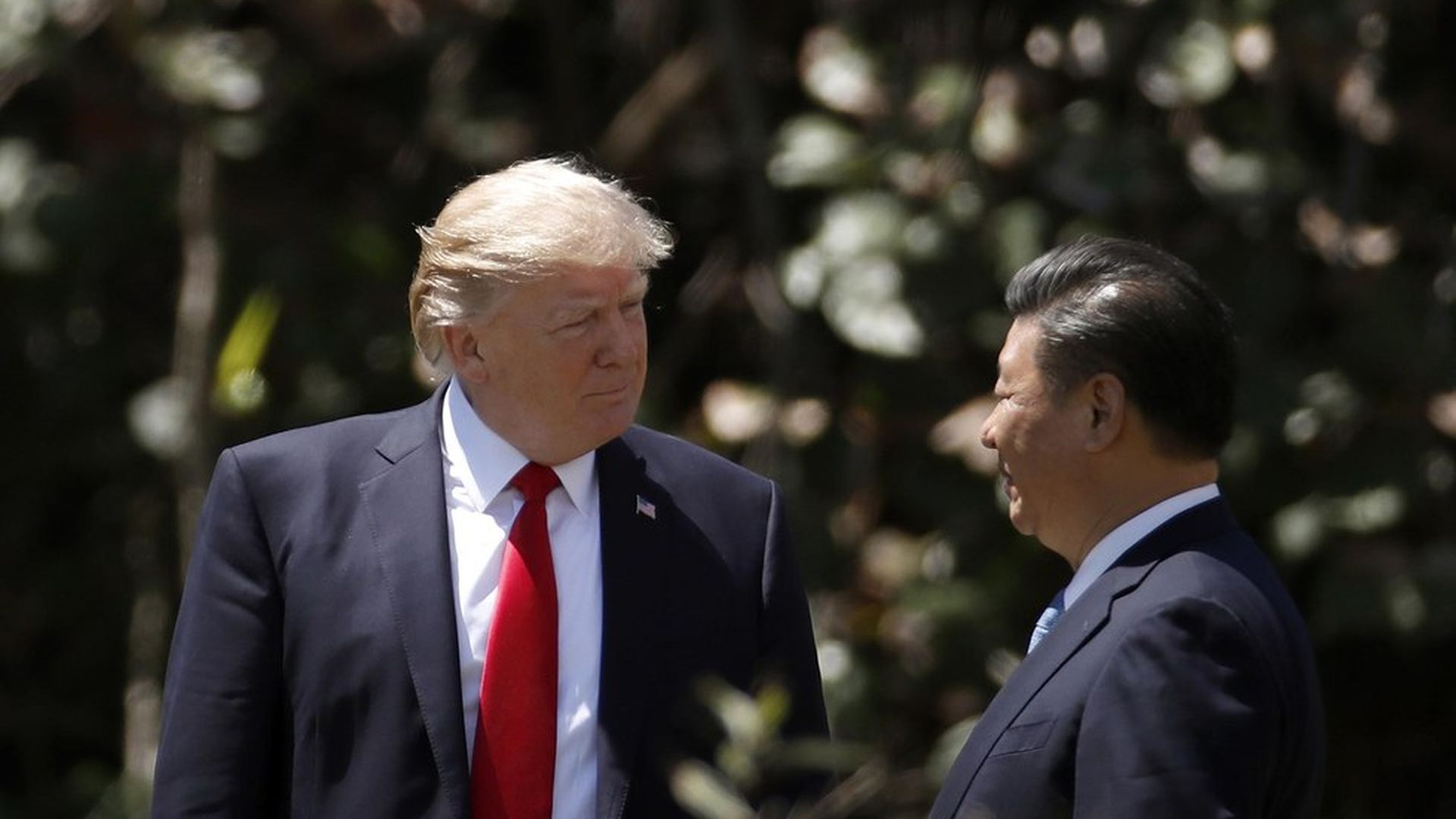 Trump's Mar-a-Lago Club is vulnerable to hackers, ProPublica and Gizmodo report. What they found, by driving around in a motor boat and pointing an antenna at the club: three poorly encrypted Wi-Fi networks, which they said they could have hacked in five minutes (but didn't).
What it means: Hackers could take over devices like smart phones because of these gaps in security and listen in on — and record — conversations on the property.
Why it matters: POTUS frequents Mar-a-Lago and so do foreign leaders (Trump has hosted Chinese President Xi Jinping and Japanese Prime Minister Shinzo Abe), and he has held sensitive meetings on the property.
Other vulnerabilities: At Trump National Golf Club in New Jersey, ProPublica found two open Wi-Fi networks that anyone could join without a password. At Trump International Hotel in D.C. and a golf club in Virginia the team found open Wi-Fi networks, wireless printers without passwords, servers with outdated and vulnerable software, and unencrypted login pages containing sensitive information.
A Trump Organization spokeswoman said they are confident in the steps they've taken to protect the business. The White House didn't respond to requests for comment.
Go deeper