Report: Intel Chair visited WH grounds before surveillance claims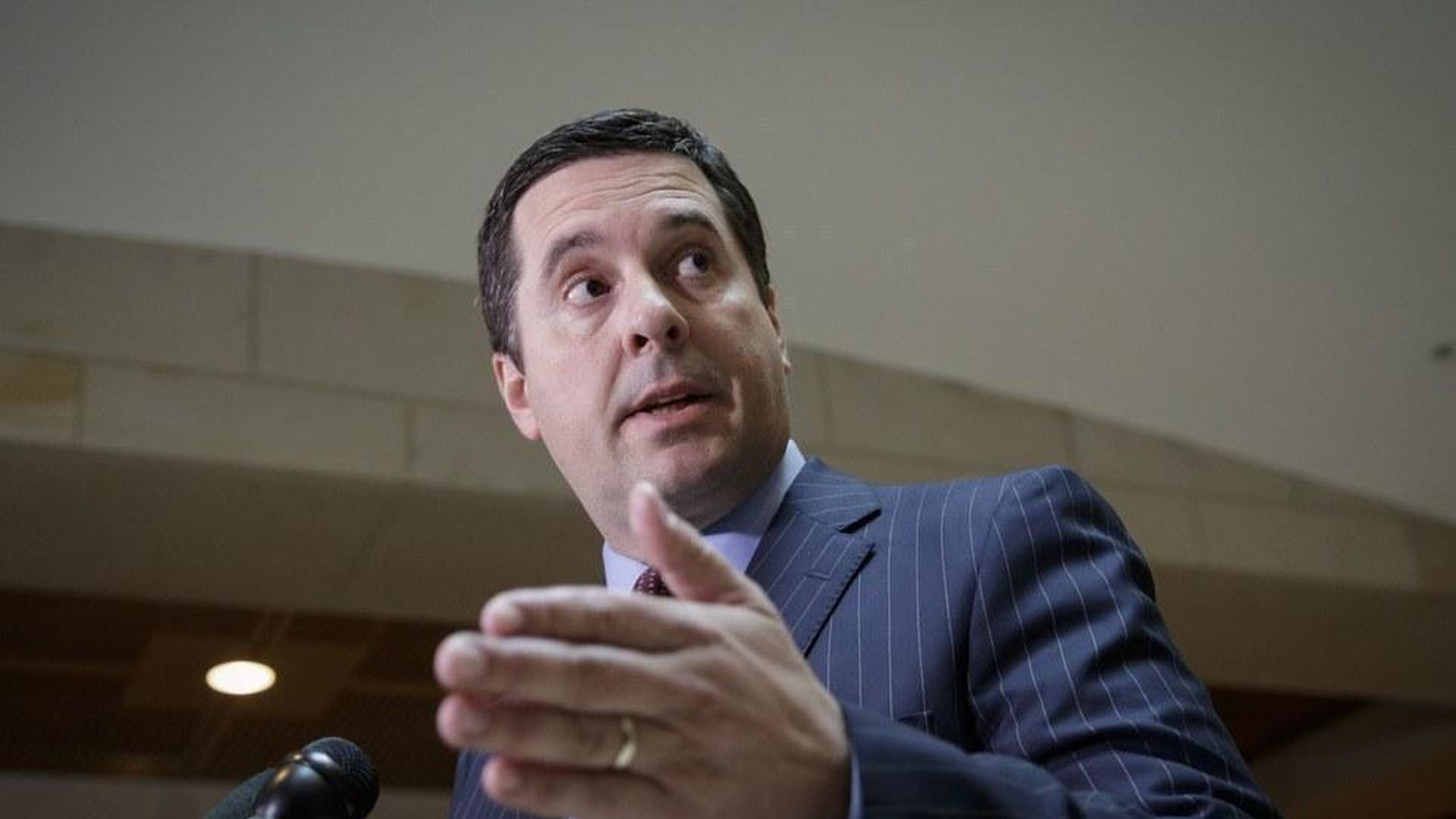 CNN's Jake Tapper finds an interesting nugget on the mystery of where House Intel Chair Devin Nunes learned of potential surveillance on the Trump transition team. The California Republican was on White House grounds the day before his explosive claims:
In a phone interview, Nunes confirmed to CNN that he was on the White House grounds that day -- but he said he was not in the White House itself. (Other buildings, including the Eisenhower Executive Office Building, are on the same grounds.) No one in the White House was aware that he was there, Nunes said.
Why it matters: Nunes hasn't been heavy on the details on the sourcing of his claims, although he reportedly prematurely hopped out of an Uber and disappeared from the staff that night. With Nunes and fellow Republicans quick to criticize leaks from the intelligence community, plenty of attention will come his way on the source of his claims.
Go deeper