Report: George W. Bush criticized Trump adding N. Korea to travel ban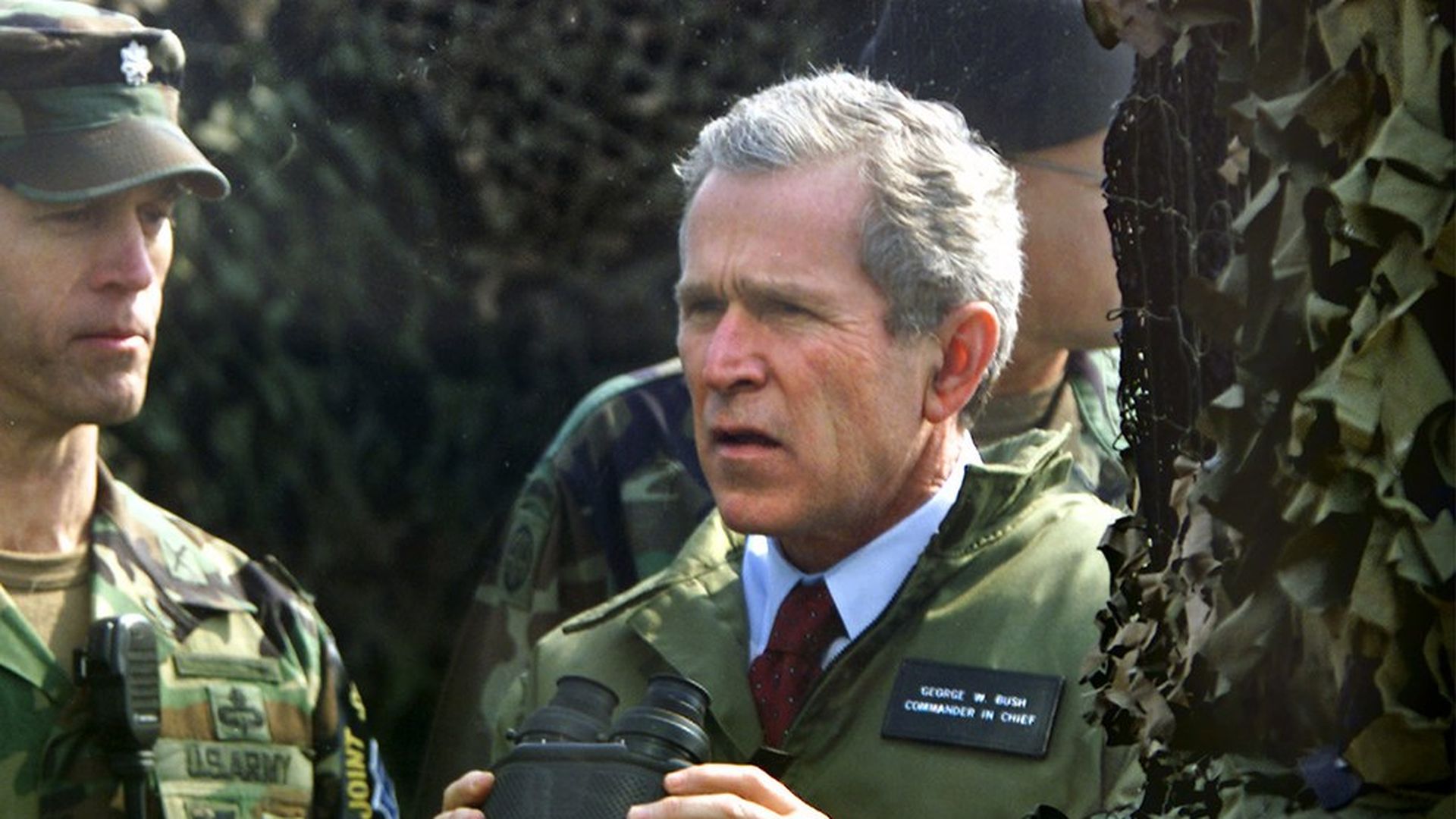 Former president George W. Bush criticized the Trump administration's decision to add North Korea to the travel ban this past week, Business Insider reports, citing a "source present at the dinner."
Bush reportedly said the U.S. should be encouraging dissidents and defectors to seek freedom from the North Korean regime, but suggested banning their travel to the U.S. doesn't contribute to that goal. His spokesperson told Business Insider that Bush didn't address Trump or the travel ban specifically, and instead was speaking "in broader strokes, welcoming and supporting dissidents."
One last nugget: When asked if he thought the Korean peninsula would ever reunify, Bush answered "not in my lifetime."
Bush was speaking at The Korea Society's annual dinner in New York city with about 400 guests present.
Go deeper with The Washington Post's Emily Rauhala: "Almost no North Koreans travel to the U.S., so why ban them?" Rauhala notes, "very few [North Koreans] — almost none — make the trip."
Go deeper