Report: Fox holds emergency meetings on ousting O'Reilly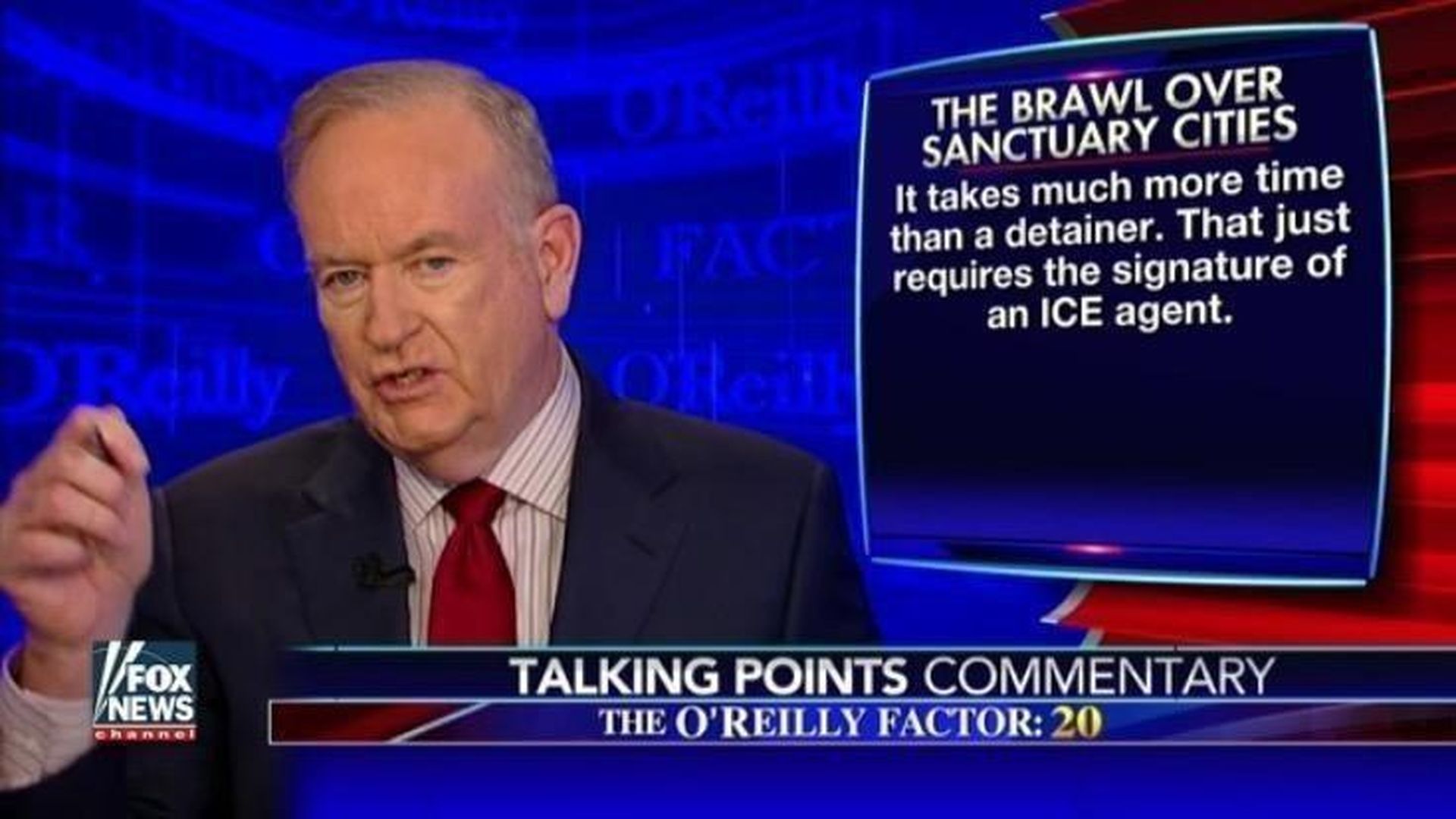 The Murdoch family has decided Bill O'Reilly has got to go, according to NYMag's Gabriel Sherman, who is probably the best-sourced reporter on Fox News.
Next steps: Fox execs are meeting this morning to figure out an exit plan, and the parent company's board meets on Thursday.
Sticking points: Cash — Roger Ailes got $40 million, and O'Reilly has a contract that pays $20 million a year — and whether O'Reilly gets to go back on air to say goodbye to his viewers.
Potential successors: Eric Bolling, Dana Perino and Tucker Carlson, per Sherman.
Go deeper