Report: Comey ​memos contained classified info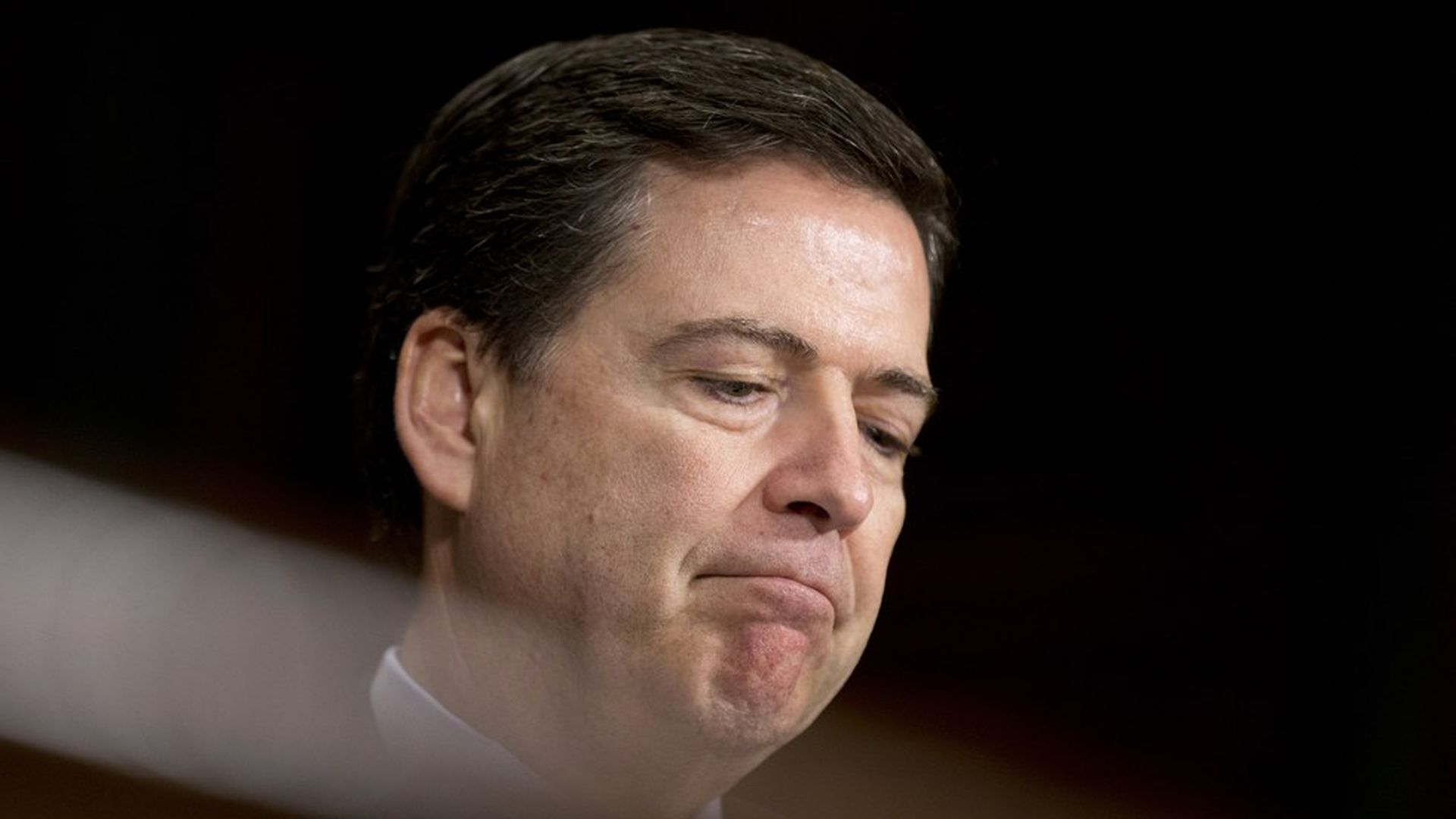 Four of the 7 memos James Comey wrote based on conversations he had with Donald Trump, which were given to Congress, contained confidential information, The Hill reported on Sunday evening.
Why it matters: Comey first came into the spotlight while overseeing the investigation into Hillary Clinton's misuse of confidential information in her emails. He called her use of sensitive information "extremely careless" last July.
During his hearing last month, Comey said he did not consider his memos government documents, but his own personal anecdotes. "My view was that the content of those unclassified, memorialization of those conversations was my recollection recorded," he said at the time.
Caveat to watch: Comey only shared one of those 7 memos, per his testimony, and he says the one he shared with a friend did not contain classified info.
Trump's response, on Twitter: "James Comey leaked CLASSIFIED INFORMATION to the media. That is so illegal!"
Go deeper