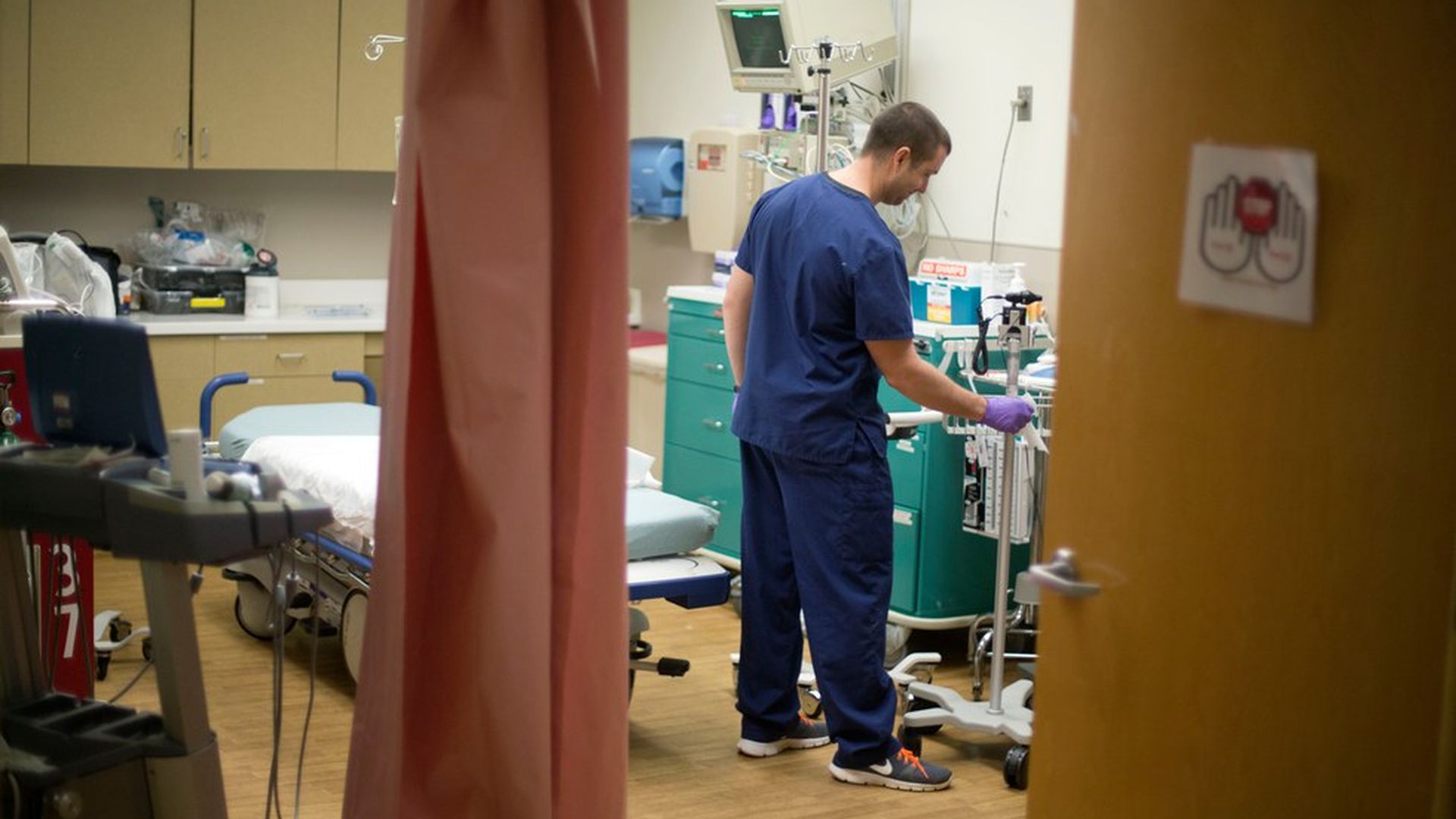 Getting rid of the ACA's individual mandate would cause premiums to spike across the country, but would have an outsized impact in a handful of largely rural, largely conservative states, including in Alaska, Iowa, Missouri, Nebraska, Nevada and Wyoming, according to a Los Angeles Times analysis of data from the Kaiser Family Foundation.
Reality check: The effects here are no different from the effects of "skinny repeal" — the last-ditch repeal-and-replace effort that GOP senators insisted they would only vote for if they had assurances it would never become law.
Skinny repeal would have repealed the individual mandate; so would the Senate's tax overhaul. The policy is essentially the same and the effects are essentially the same. The only thing that's changed is lawmakers' willingness to let it happen.
Those states the Times identifies would take an especially big hit because they're heavily rural and already suffer from limited competition and high premiums. In other words, they're already the markets that insurers are least attracted to, and they would only become less attractive if their healthiest residents start to leave the risk pool.
"Markets where there is already little choice and high premiums are especially vulnerable … Rural areas could be especially hard hit," Kaiser's Larry Levitt told the paper.
Go deeper