Rep. Tim Murphy won't seek re-election after abortion reports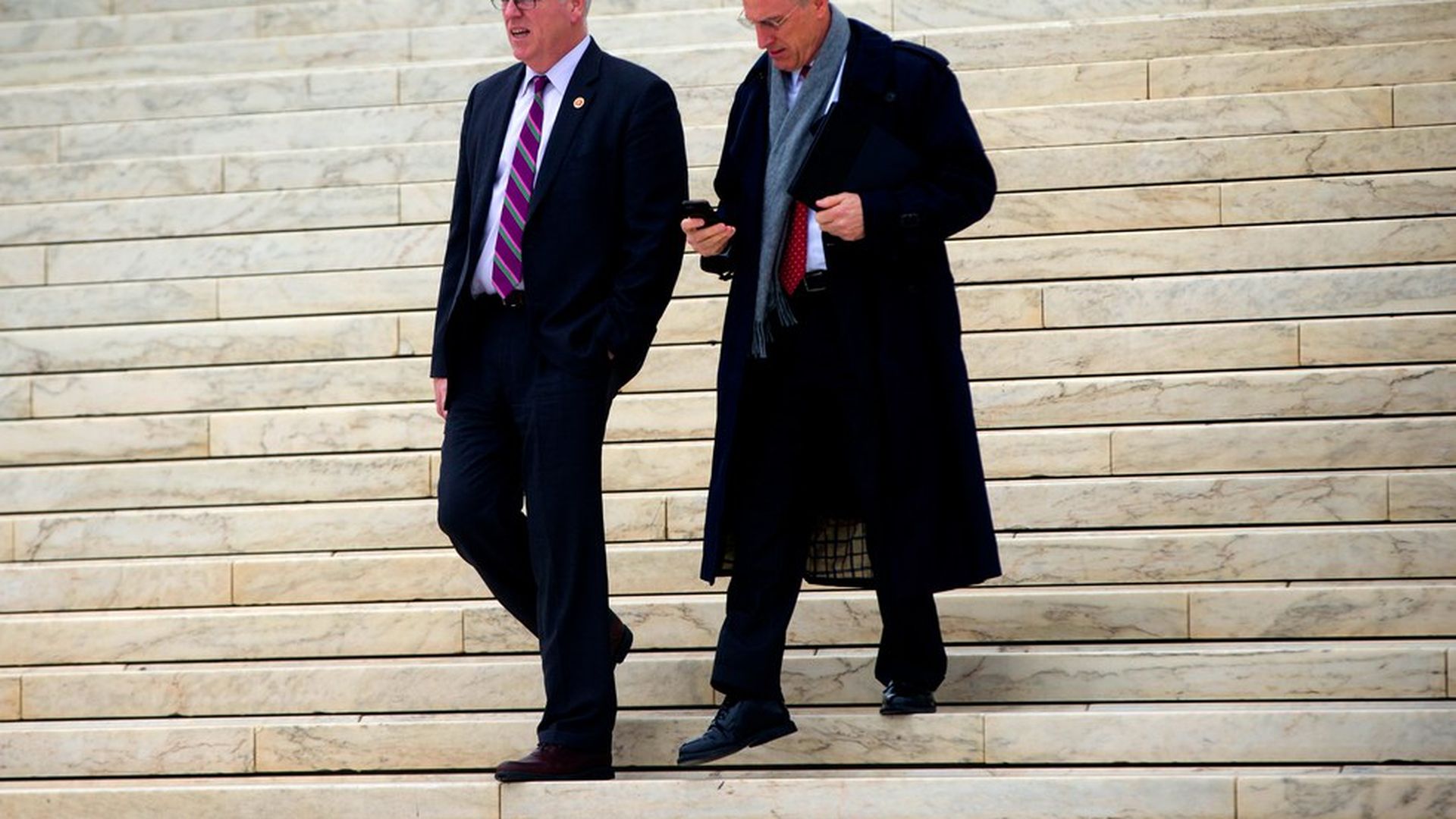 Representative Tim Murphy told KDKA's Jon Delano he won't be seeking re-election in 2018, just a day after the Pittsburgh Post-Gazette reported he pushed his mistress to have an abortion earlier this year despite his pro-life political stance.
Why it matters: There are three Democrats already vying for his seat, according to Ballotpedia. Murphy, who has been in Congress since 2003, ran unopposed — by Dems and Republicans alike — in every election since 2012.
Go deeper