Religious leader loses WH access after criticizing Trump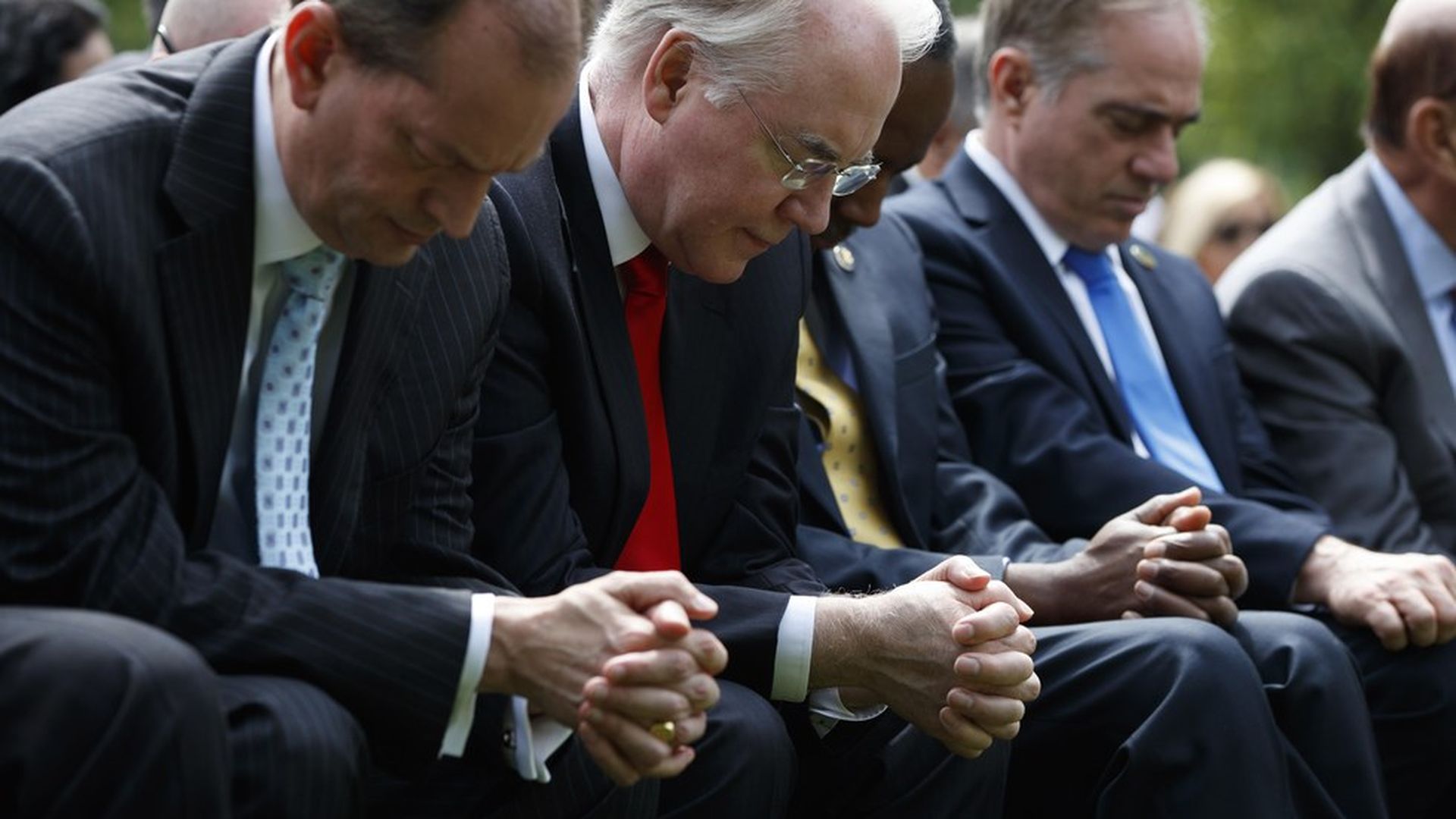 Wall Street Journal front-pager, "Russell Moore, Baptist Leader Who Shunned Trump, Splits the Faithful: The head of the Southern Baptist Convention's public-policy arm triggered a backlash by criticizing Donald Trump's supporters. Now he has no access to the White House," by Ian Lovett in Washington:
"When ... Trump signed an executive order on religious liberty last month, he was surrounded in the White House Rose Garden by religious figures — Catholics, orthodox Jews, Sikhs and a host of evangelical Christians. One prominent evangelical was conspicuously missing: Russell Moore, the public face and chief lobbyist of the Southern Baptist Convention, the country's largest Protestant denomination."
"Moore's absence was a sign of the rift between him and the new administration, and hinted at a rupture within the Southern Baptist Convention itself that is challenging Mr. Moore's leadership and potentially pushing the powerful, conservative institution off the political course he set."
Why it matters: The outcome of Moore's internal and external power struggles will help determine "whether evangelical Christians remain a reliably Republican voting bloc."
Rising stars ... Cover of N.Y. Times Sunday Styles, "'You Can't Rattle Her' ... Katy Tur Is Tougher Than She Looks: The NBC correspondent's swift and surprising rise at the network mirrored that of the presidential candidate she covered and occasionally battled with," by Luisita Torregrossa.
Go deeper