Relax, drug companies — the executive order won't hurt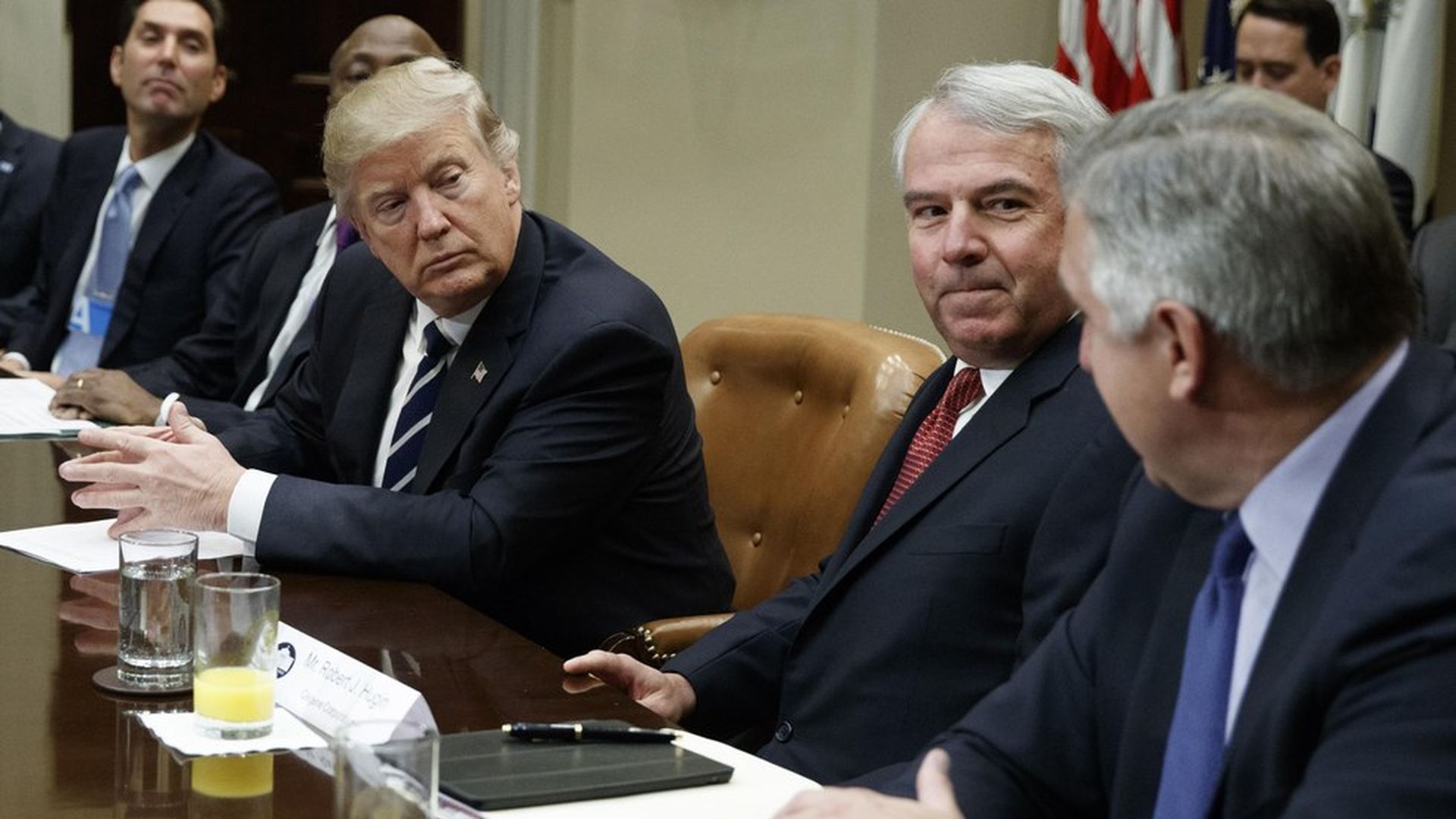 It's looking like President Trump's executive order on drug prices may not have much bite after all.
Kaiser Health News and Politico report that much of the work is being led by Joe Grogan, an Office of Management and Budget official who used to be a lobbyist for Gilead Sciences — the company that helped set off the drug price debate when it charged $1,000 per pill for its hepatitis C drugs. And some of the solutions the task force has discussed are pretty industry-friendly — like giving drugs longer patent protections in foreign markets, a policy that critics say would make them more expensive.
Why it matters: Trump campaigned on populist promises to lower drug prices and has been pushing his team to propose executive actions he can take on his own. These early signs suggest that his executive actions may fall pretty far short of his campaign promises.
Go deeper