Reddit bans alt-right forums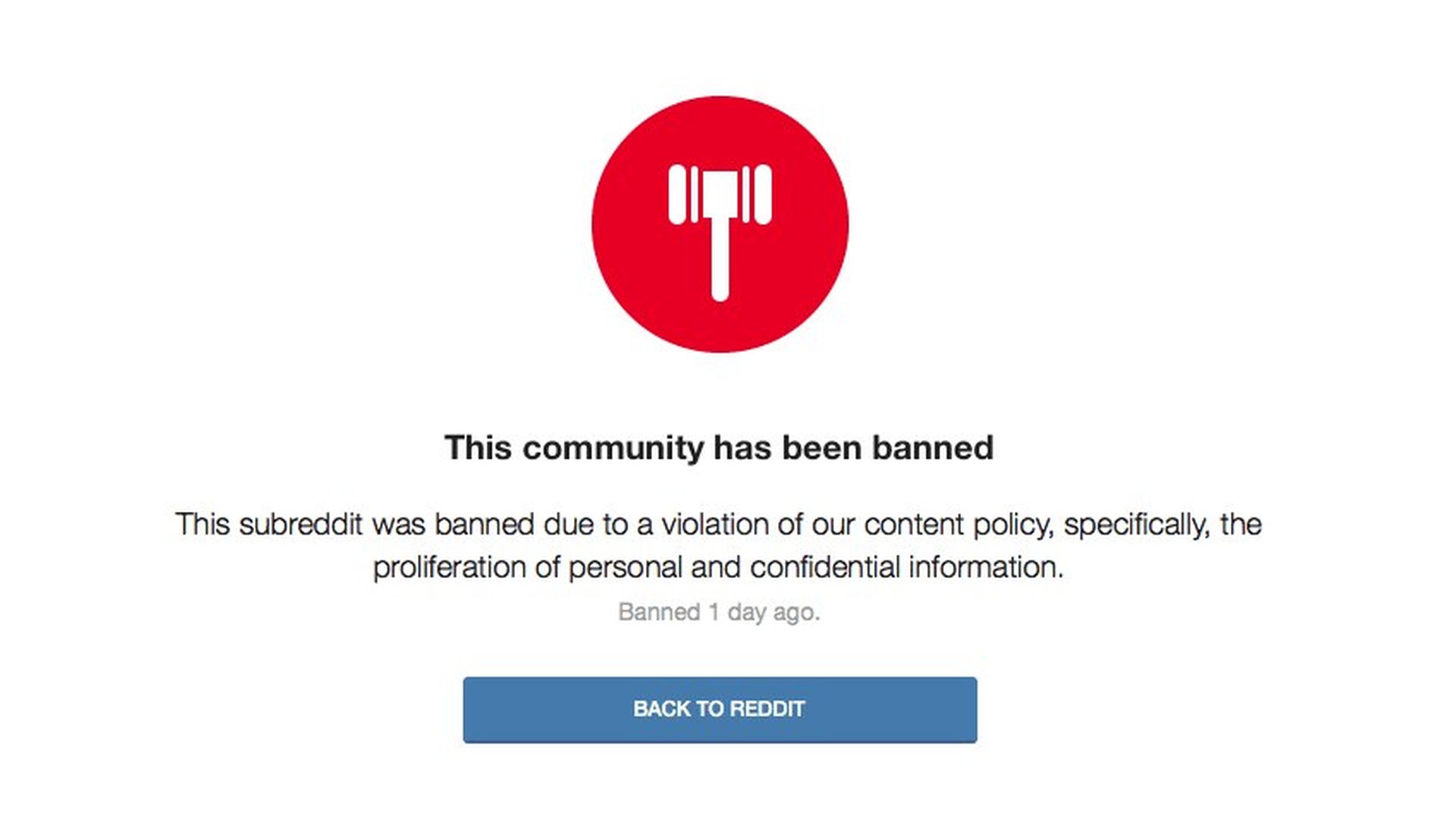 The r/altright and r/alternativeright subreddits has been banned from the site.
What's a subreddit? A forum dedicated to a particular subject on Reddit. Subreddits have their own rules and moderators to help maintain a sense of community within specific topic areas.
Why? Reddit says the groups were posting personal information, which violates Reddit terms of service. In a statement to Axios, Reddit says they're clear in their terms of service that posting of personal information can get users banned from Reddit and that they've banned r/altright and r/alternativeright "due to repeated violations of the terms of our content policy."
What we know: According to IBTimes, the r/altright group had 16,007 subscribers and increased in size by 37% around the time President Trump was inaugurated. The forum was created in 2010 but didn't gain traction until last summer.
How r/altright is reacting: A senior moderator of the subreddit told The Daily Beast that they were banned without notification or justification. "So much for leftist tolerance," the moderator told The Beast, saying their moderator team strictly enforced Reddit's rules. Users in the /r/The_Donald subreddit complained about the ban.
Whether you like it or not, altright was the last place on reddit that allowed true free speech and discussion of "socially taboo" facts and discussion. - TheGoyWhoCriedWolf Reddit User on The_Donald subreddit channel
Why it matters: This is a big deal for the community-based site who calls itself "the front page of the internet" WhileReddit has blocked offensive subreddits in the past, the site usually steers clear of banning forums unless they explicitly violate terms of service. Earlier in the week, Reddit co-founder Alexis Ohanian penned an open letter to users calling Trump's Muslim ban "potentially unconstitutional" and "deeply un-American." Reddit users on The_Donald referenced the agenda of the site's founders in comments Wednesday and Thursday.
Go deeper