Recovery progresses slowly in Puerto Rico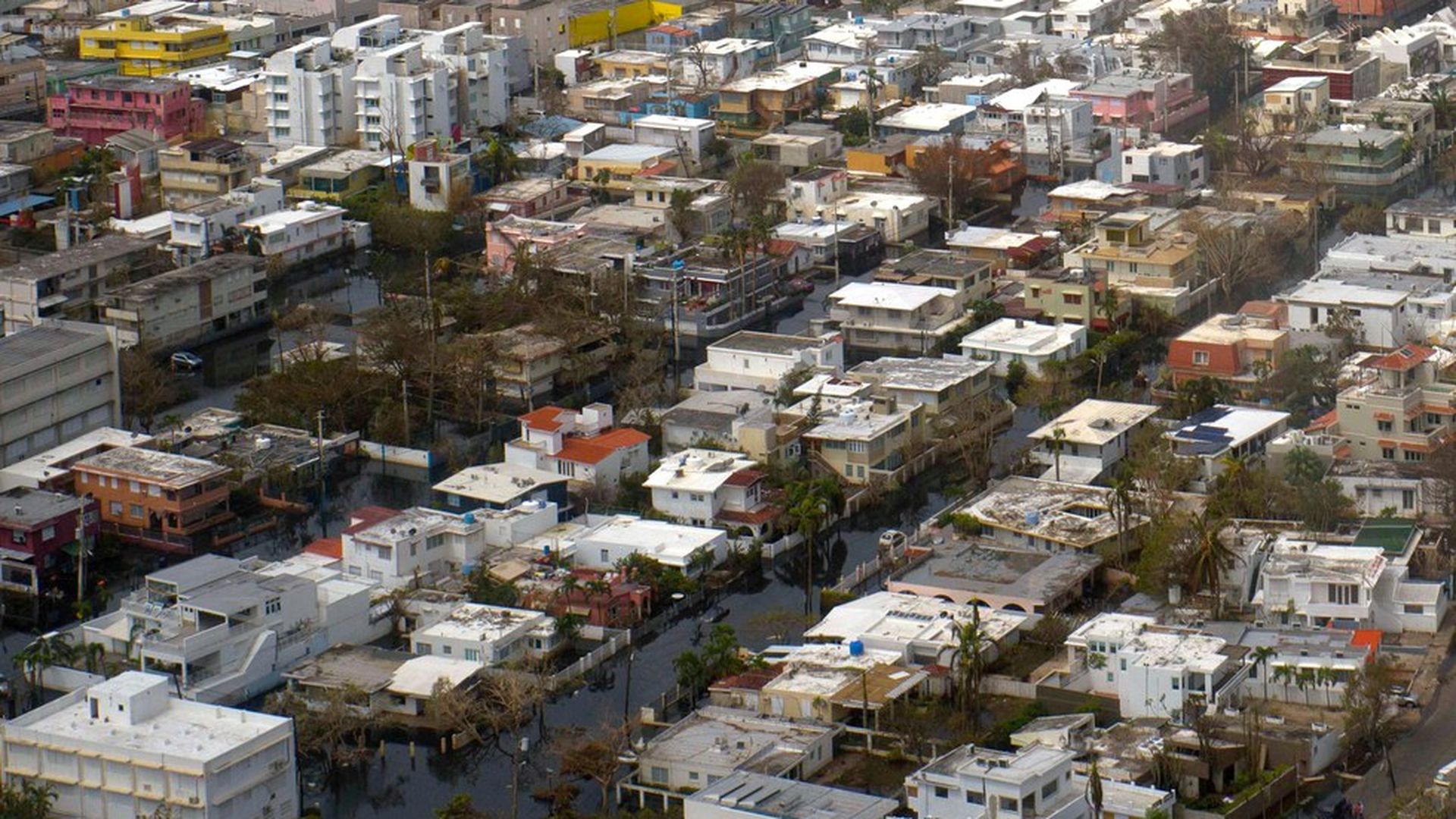 Eleven days after Hurricane Maria made landfall in Puerto Rico as a Category 4 storm, essential supplies are moving slowly to remote areas and most of the island is still months away from getting power.
"This is the most logistically challenging event the United States has ever seen ... This response demands far more than what FEMA can do," FEMA director Brock Long said on Fox News Sunday, calling on the private sector to step up relief efforts. "We've got a long way to go," he said.
The state of recovery: FEMA has set up 11 regional aid centers and distributed 2 million meals and 2.5 million liters of water around the island through those outposts, but the federal agency is struggling to meet the demand for supplies for the millions who live outside the capital. Blocked roadways continue to slow the distribution of resources from the port of San Juan, and where supplies have been distributed, people are spending most of their time standing in long lines to get access.
95% of the island is without power, and repairing the power grid is proving to be Puerto Rico's biggest challenge. San Juan Mayor Carmen Yulin Cruz told ABC restoring power "has an immediate effect on [Puerto Rico's] ability to recover financially," but officials still say power lines may be down for 6 months.
Per Gov. Ricardo Rossello's office, 33% of the island has cell service and 47% has running water as of Saturday.
Long said on Fox that more than half of Puerto Rico's grocery stores and 300 pharmacies are "beginning to operate at a baseline level."
Rescue crews are continuing to monitor old dams, namely the Guajataca, and evacuating tens of thousands of Puerto Ricans who live downstream of them, as additional rainfall weakens the hurricane-damaged infrastructure. Evacuations were ongoing as of Saturday, Long said on ABC's This Week.
Rossello announced on Twitter that the government is waiving rent for public housing until January 2018.
10,000 Puerto Ricans remain in shelters as of Saturday.
16 people have died so far as a result of Hurricane Maria, and more deaths are expected. But the death toll is considerably lower than that of other disasters of the same scale. Katrina took 1,800 lives total.
Go deeper