Reality check on Mulvaney's controversial health comments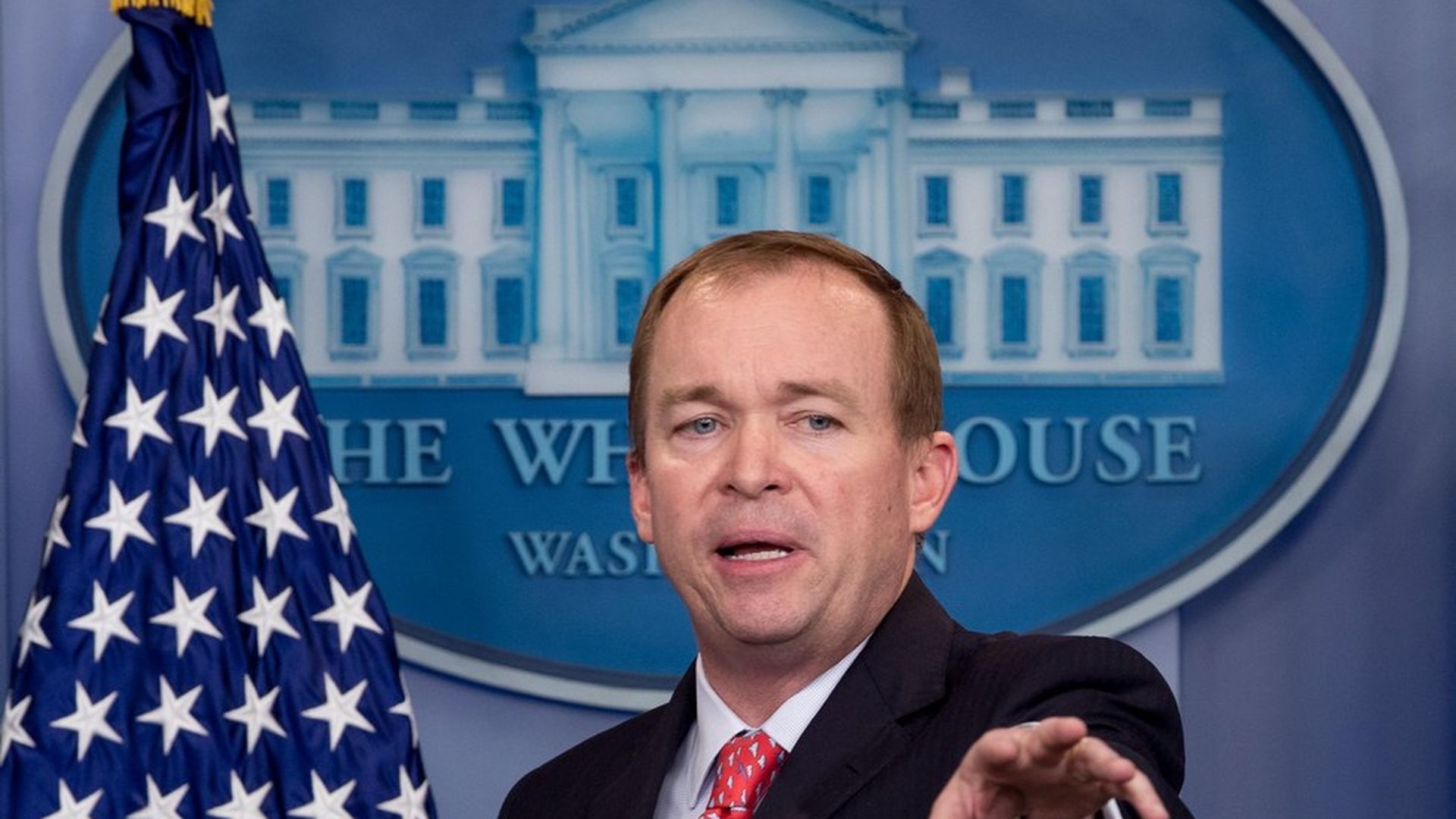 The Huffington Post's Jonathan Cohn does a deeper dive on the comments I reported in Friday's Vitals newsletter from OMB director Mick Mulvaney, who questioned whether health care should be considered a right because some people just don't take care of themselves.
Reality check: Cohn notes that the research suggests that people's behavior accounts for no more than half of all medical problems, and probably less. He also quotes a statement by the American Diabetes Association criticizing Mulvaney's remarks: "All of the scientific evidence indicates that diabetes develops from a diverse set of risk factors, genetics being a primary cause."
Why it matters: There's actually a lot of discussion in the public health community about how to reduce preventable diseases. But Mulvaney's comments may set that discussion back by playing down the role of diseases that people get due to genetics or simple bad luck.
This post has been updated to correct Cohn's affiliation. He is with the Huffington Post.
Go deeper