Reactions to the Las Vegas shooting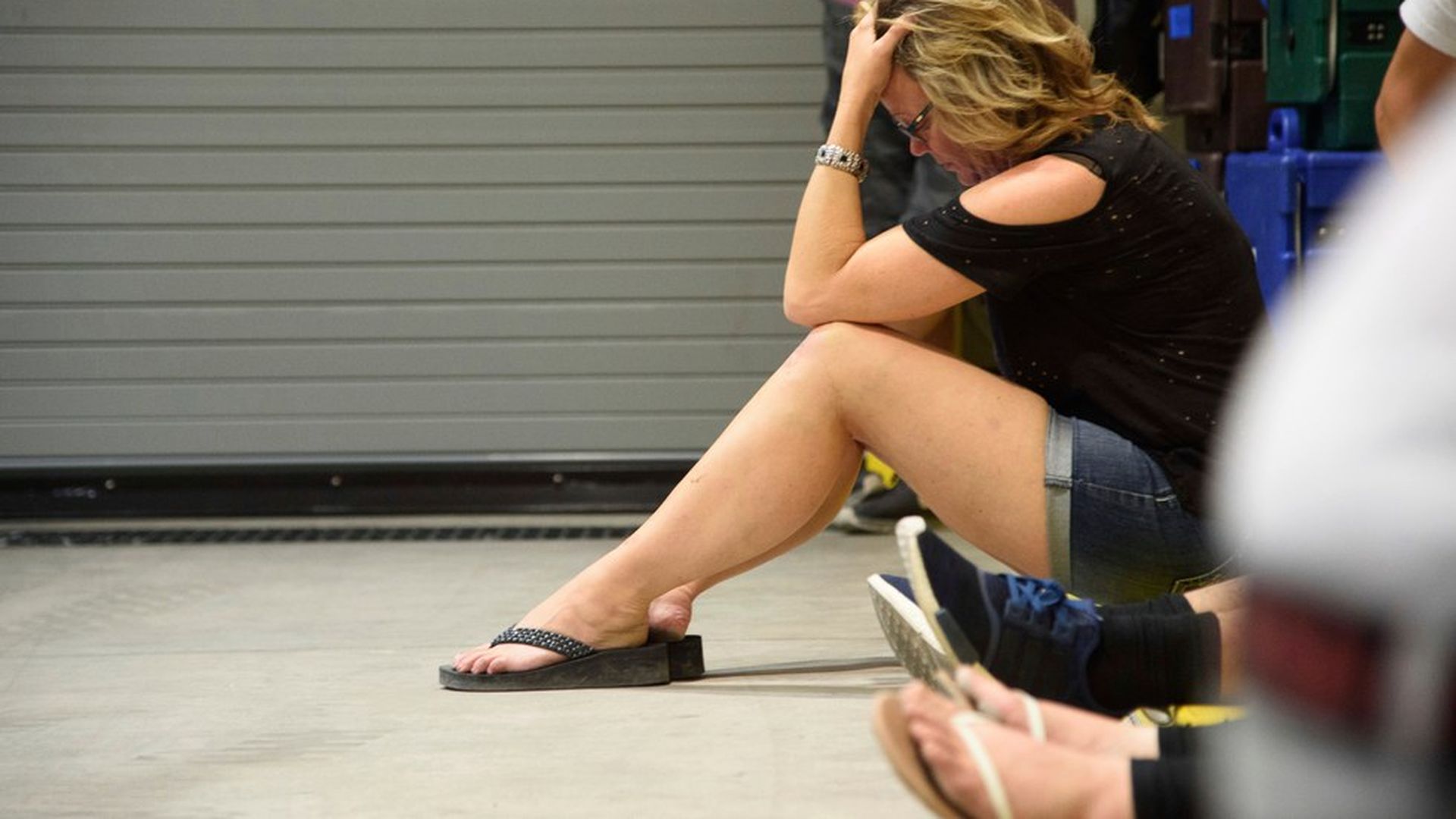 Rounding up the conversations in D.C. and around the country after the tragedy in Las Vegas.
Lessons for Trump
Nicolle Wallace, former George W. Bush aide and now an MSNBC host, to Brian Williams on MSNBC:
"This is a moment that the president has to come and meet. ... He has shown a capacity to root for people who root for him. But there have not been a lot of displays of empathy or compassion for people who have been either critics of his, or detractors."
"Presidents and presidencies are always shaped by how a president reacts to an event out of their control."
"Yet White House staffs spend much of their time either crafting legislation, or trying to force their will, or force an agenda, on the moment. When most people, going about their lives, judge a presidency by how the president responds to a moment not of their making."
N.Y. Times' Peter Baker, to Brian Williams:
"When President Clinton responded to the Oklahoma City bombing [of 1995], it really helped him recover from the debacle of the midterm elections of 1994, and transcend and restore his presidency. He was seen again as a leader, rather than just a weakened prime minister."
"Same with President Bush: Early in his tenure, he transcended the divisiveness of the recount and the early days, and became a national leader in that moment with the bullhorn ... and in the National Cathedral speech" after the 9/11 attacks.
"These are moments [when] presidents rise to the occasion because we as a country want them to, and need them to. So for President Trump, this is both an obligation and an opportunity."
Late night TV
Via AP TV Writer Lynn Elber...
ABC's Jimmy Kimmel, who grew up in Vegas: "I don't know why our so-called leaders continue to allow this to happen ... Or maybe a better question — why do we continue to let them allow it to happen?"
Trevor Noah on Comedy Central's "The Daily Show": "Just to give you an idea of how far away America is from actual gun control, this week Congress is going to vote on deregulating gun silencers. Because I guess Congress is thinking gun violence is out of control: 'How can we make it quieter?'"
CBS' Stephen Colbert: "So then, what are we willing to do to combat pure evil? The answer can't be nothing. ... You want to make America great again? Do something the last two presidents haven't been able to do. Pass any kind of common-sense gun control legislation, that the vast majority of Americans want."
TBS' Conan O'Brien: "When did this become a ritual? And what does it say about us that it has? ... I don't think it should be so easy for one demented person to kill so many people so quickly. The sounds of those automatic weapons last night are grotesquely out of place in a civilized society."
Country music stars
Jason Alden, who was performing at the time of the shooting, said on Instagram: Tonight has been beyond horrific...It hurts my heart that this would happen to anyone who was just coming out to enjoy what should have been a fun night."
The headlines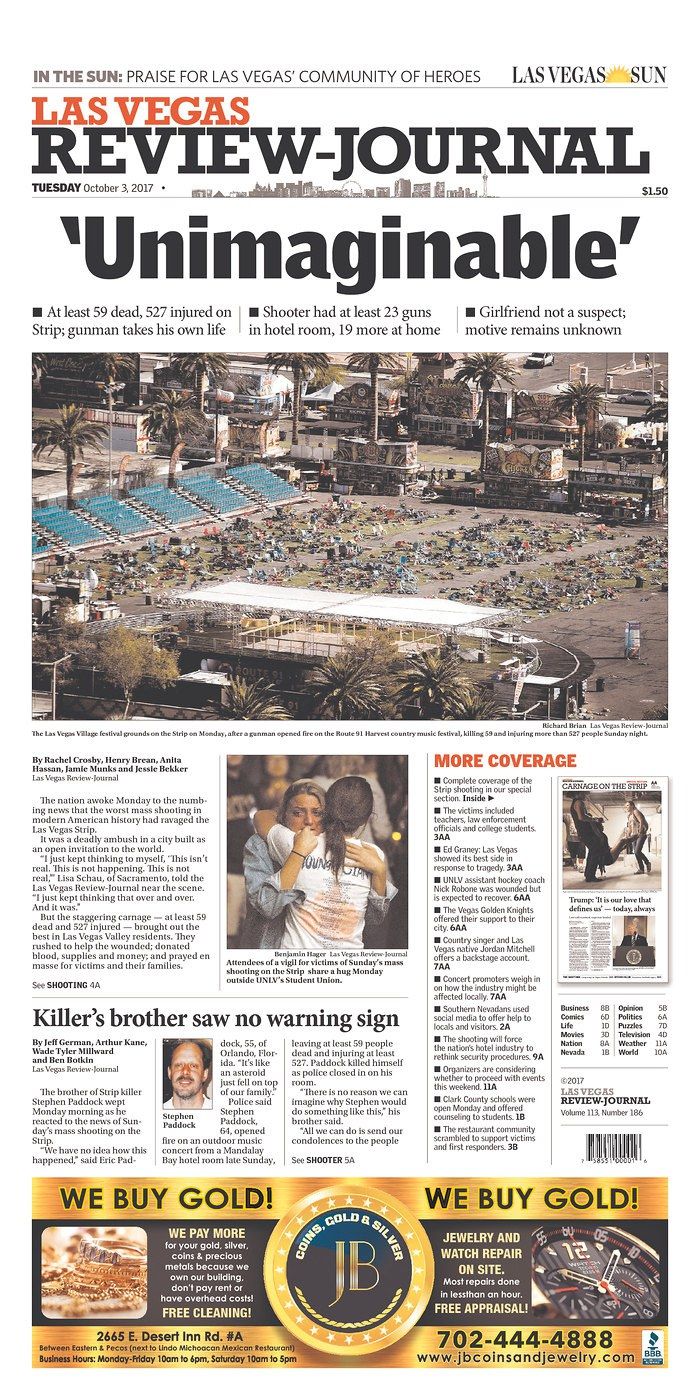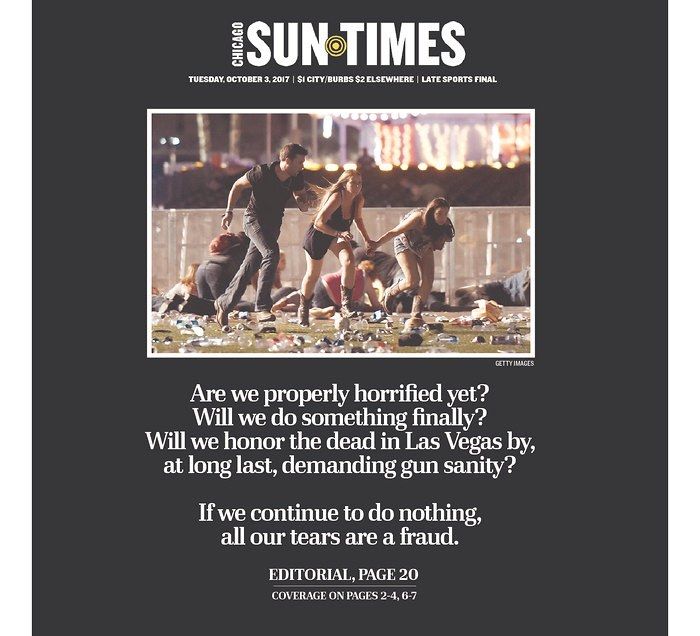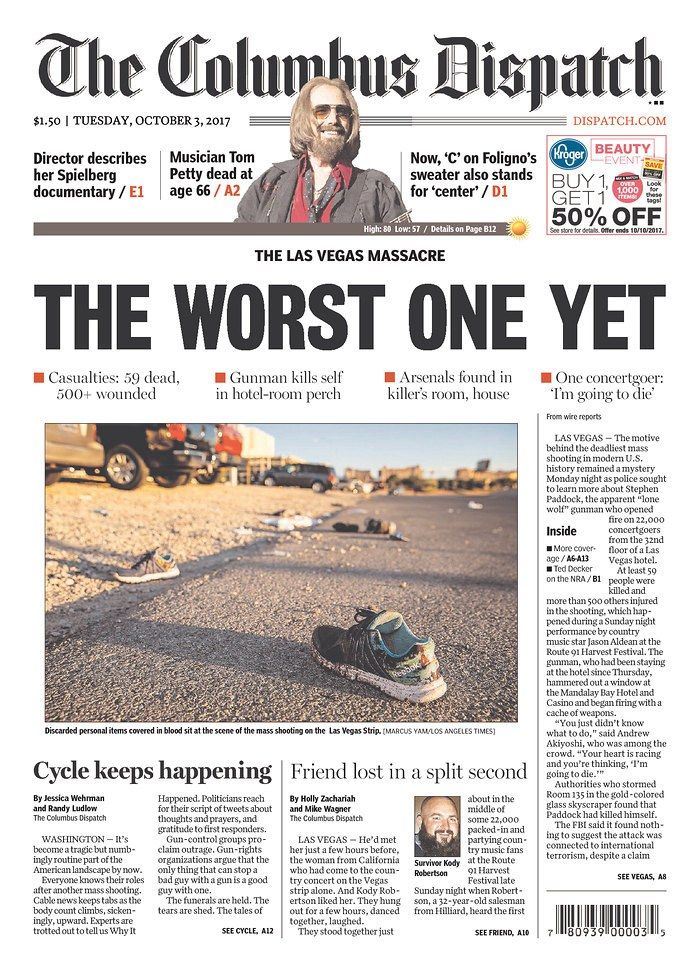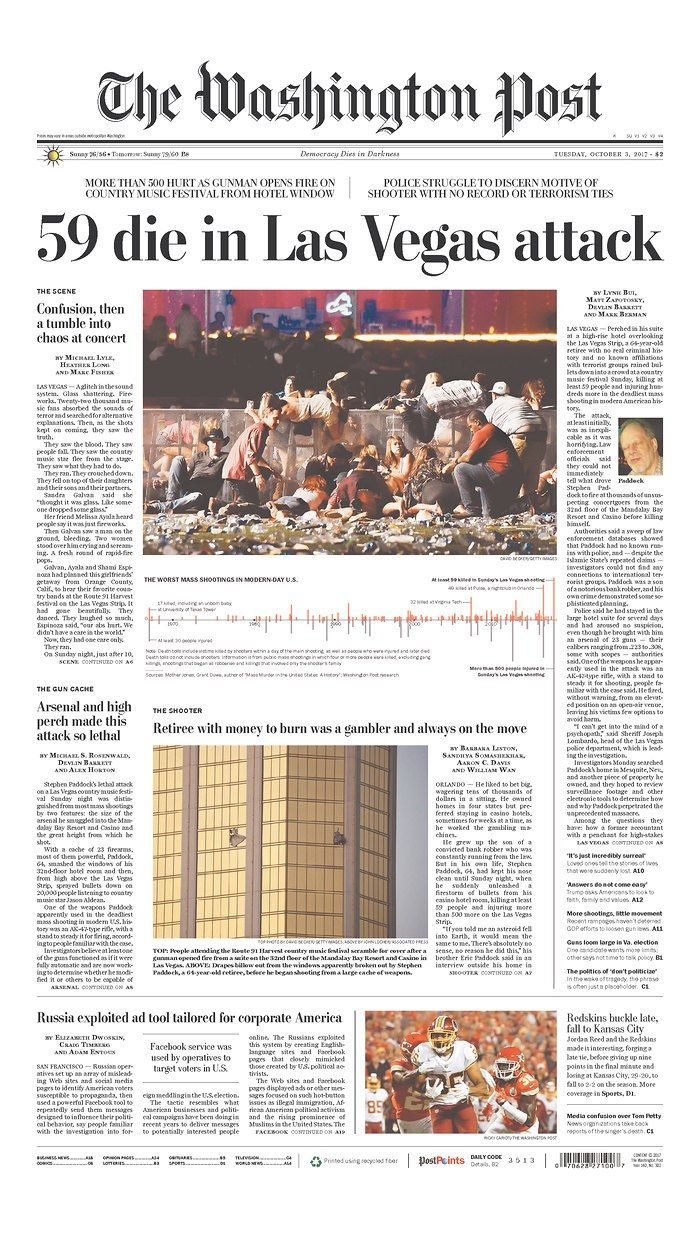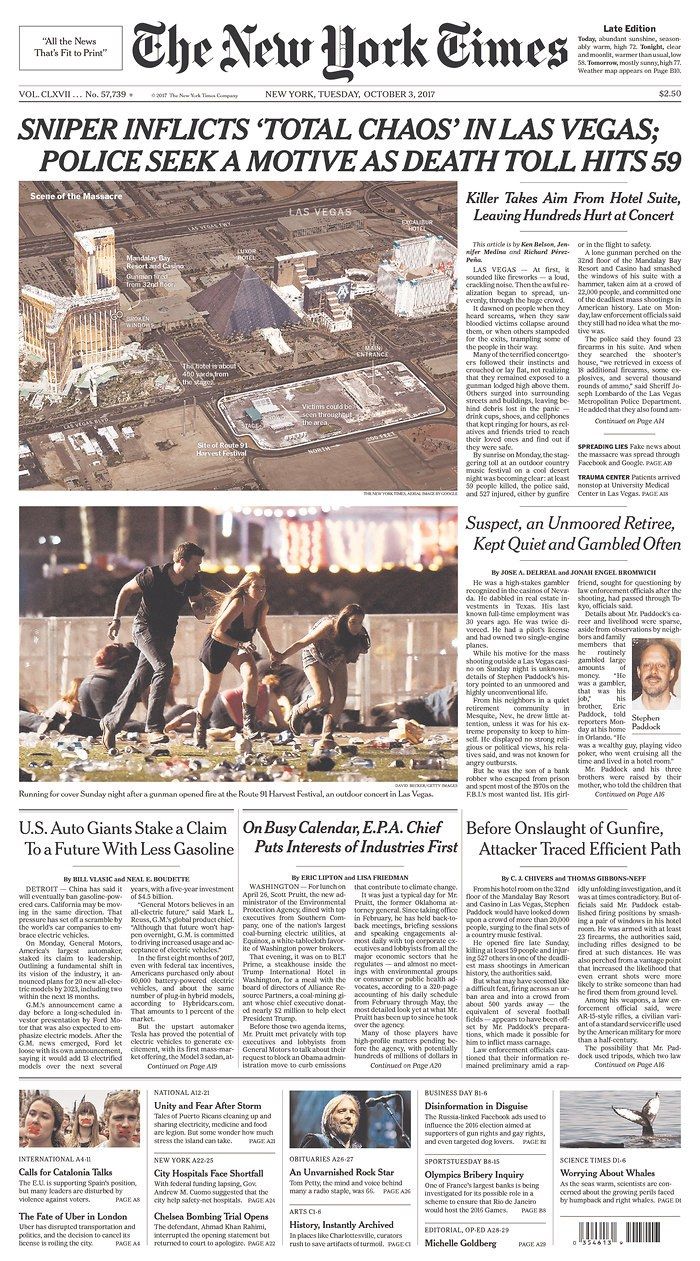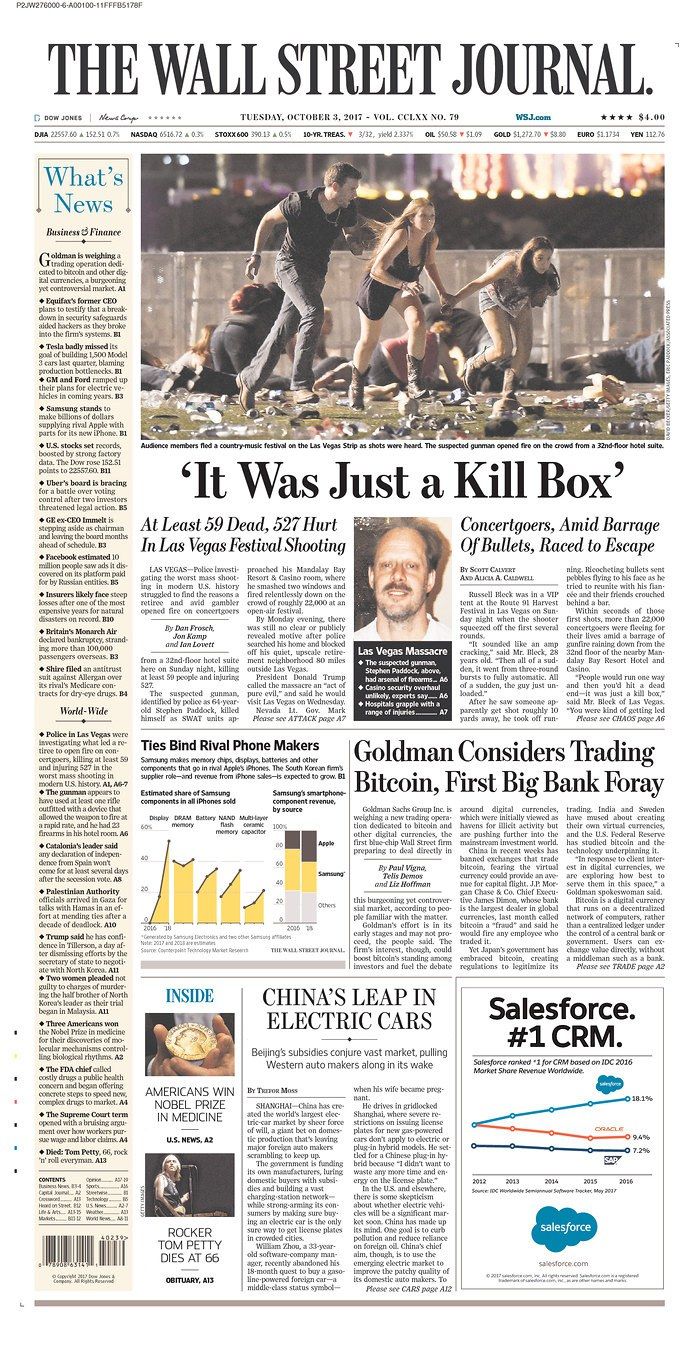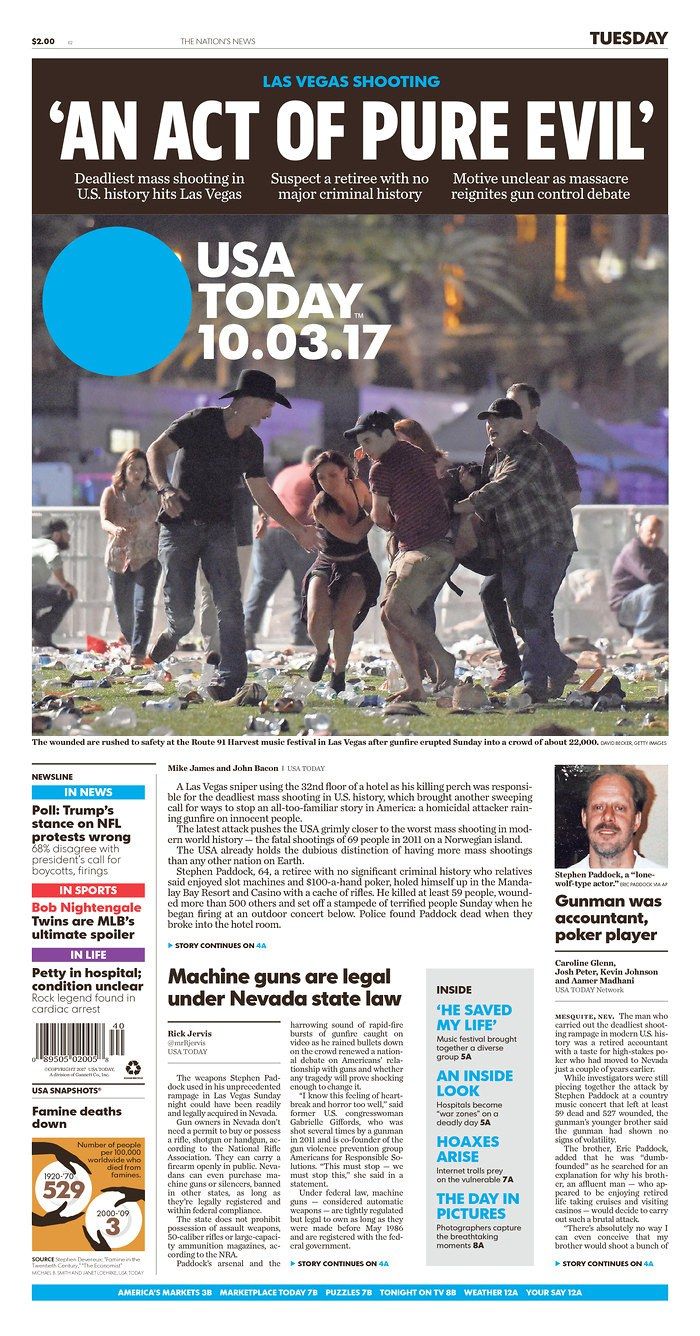 Go deeper