Rakuten using sponsorships to reach American consumers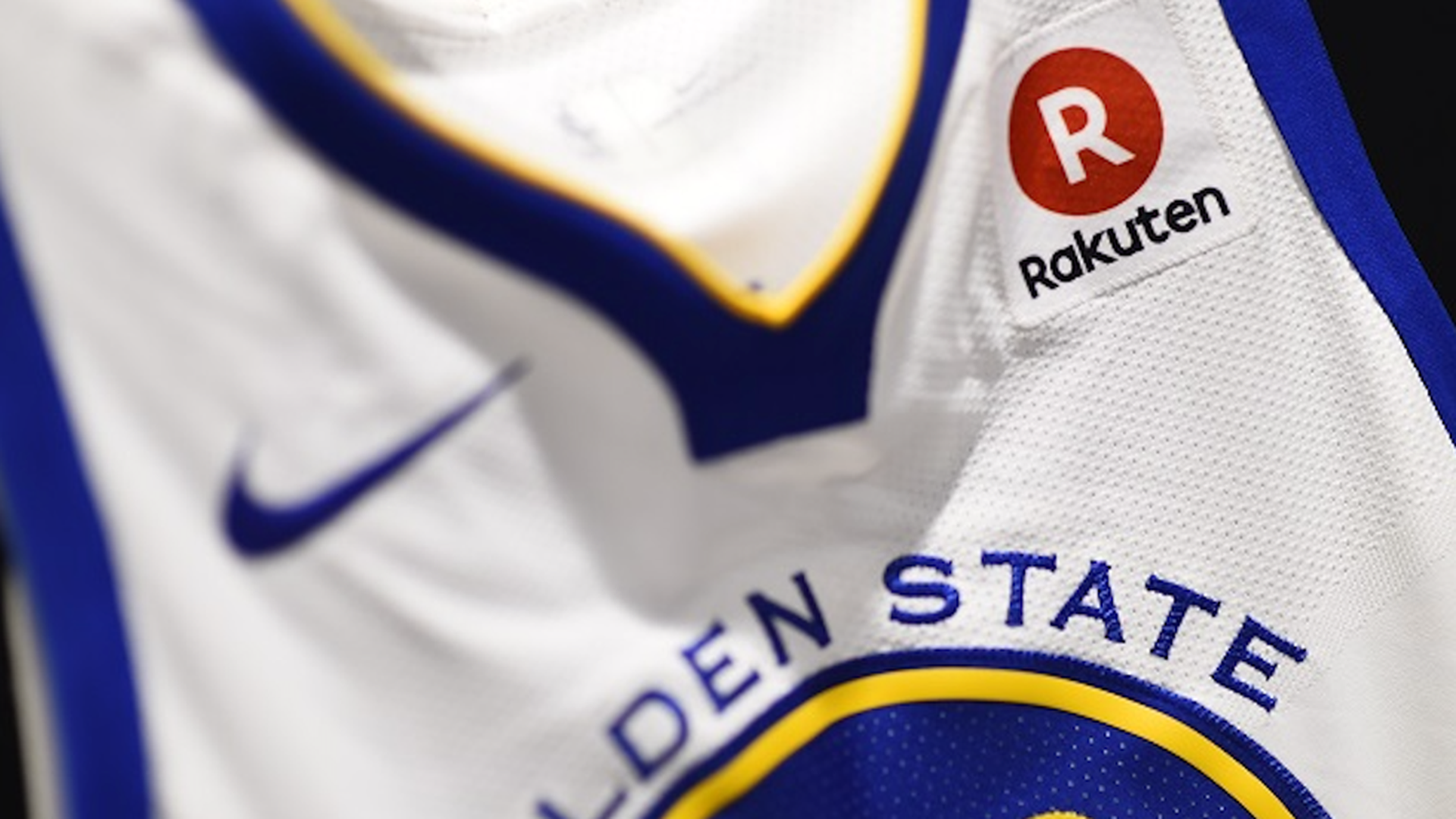 Rakuten is one of the largest e-commerce companies in Japan. But, while it owns a number of online properties and employs more than 2,000 people in the U.S., it is far from a household name.
Its strategy: The company, which owns Ebates, the Kobo e-book reader and the OverDrive e-book system widely used at libraries, is on a mission to make itself better known to American consumers. A big part of that is a sponsorship deal to put Rakuten's name and logo on the jerseys of the defending NBA champion Golden State Warriors.
"We kind of know the gradual influence of this kind of sponsorship," CEO Hiroshi "Mickey" Mikitani said in a meeting with reporters before Tuesday's Warriors season opener. (Rakuten isn't saying how much it is paying for the Warriors deal, but it's reported to be $60 million over three years.)
The company has already plunked down another big chunk of change in Europe to sponsor the FC Barcelona soccer team.
Big in Japan: Rakuten also has a big investment in raising the NBA's profile back up in Japan. The league was popular during the Michael Jordan days, but the league hasn't played a game there in more than a decade and popularity has waned.
The company is broadcasting games in Japan and also wants to use its Viber messaging program to promote NBA teams in Japan and elsewhere in Asia. Mikitani said he has also talked to the league about potentially establishing a network of bloggers to bring more team news to Japanese fans.
Go deeper