Quiz apps are the latest mobile craze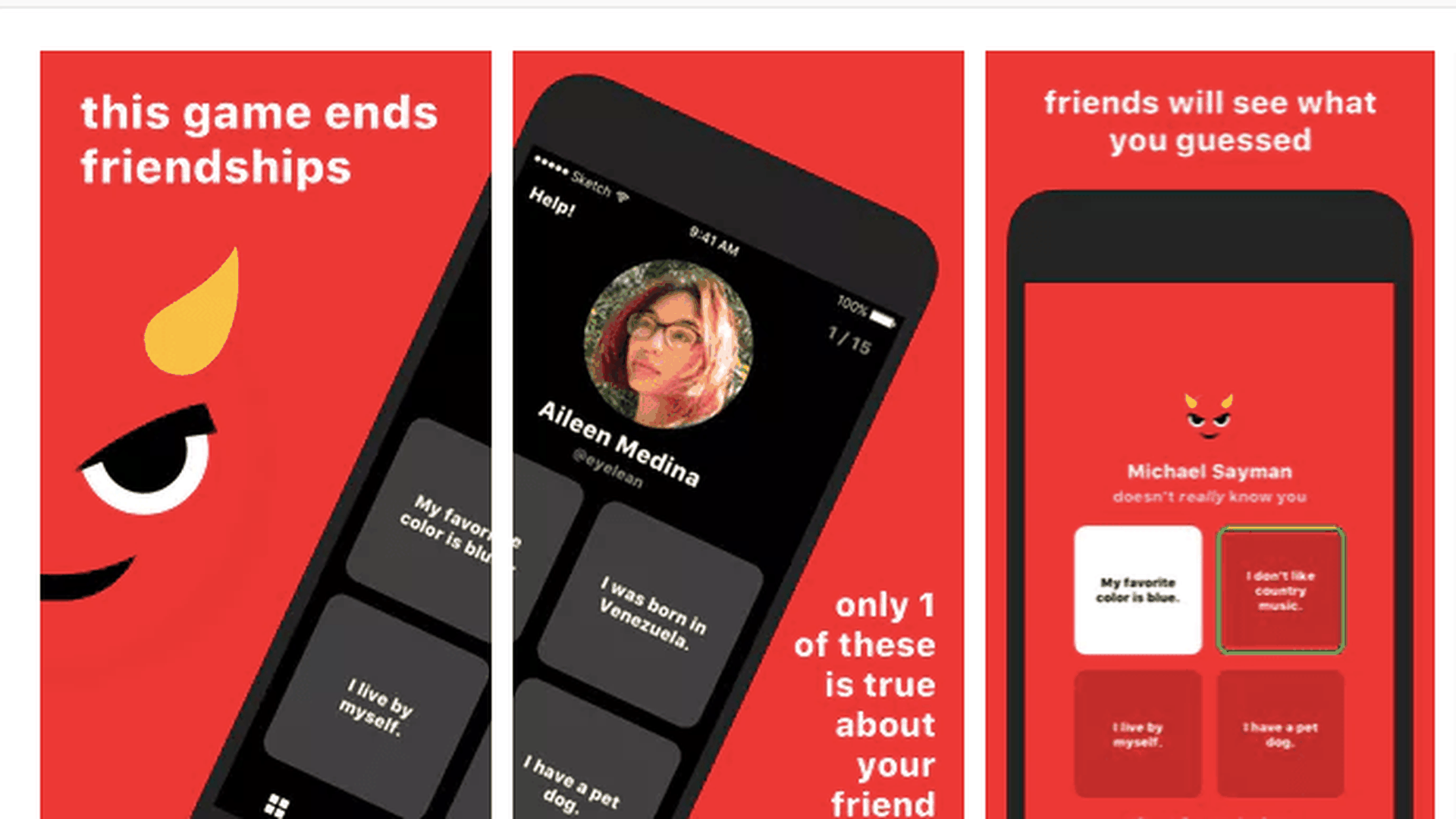 Once known as "Facebook's youngest employee," 21-year-old Michael Sayman, who recently joined rival Google, yesterday released a new mobile trivia app called Lies.
Why it matters: Lies is the latest in a recent trend of question-based mobile social apps to quickly rise in popularity. Just last month, Facebook acquired a similar app, tbh, while two of Vine's co-founders say they found recent success with trivia game show app HQ.
The trend:
tbh: An app for creating polls and sending others compliments. Facebook acquired the app, which quickly became popular among teens, just weeks after its debut.
HQ: Created by two Vine co-founders, HQ is a daily trivia show via its mobile app. Players can win cash prizes.
Polly: An app for creating and answering fun polls. The app got its start by taking advantage of Snapchat as a channel for growth, though it now has a standalone mobile app as well.
Sarahah: The Saudi Arabian-based app debuted earlier this year and lets users send comments or questions to others anonymously. Like other anonymous apps, it has to be careful to fight off potential abuse and bullying.
Go deeper