Quick deep dives: What Trumpcare gets right and wrong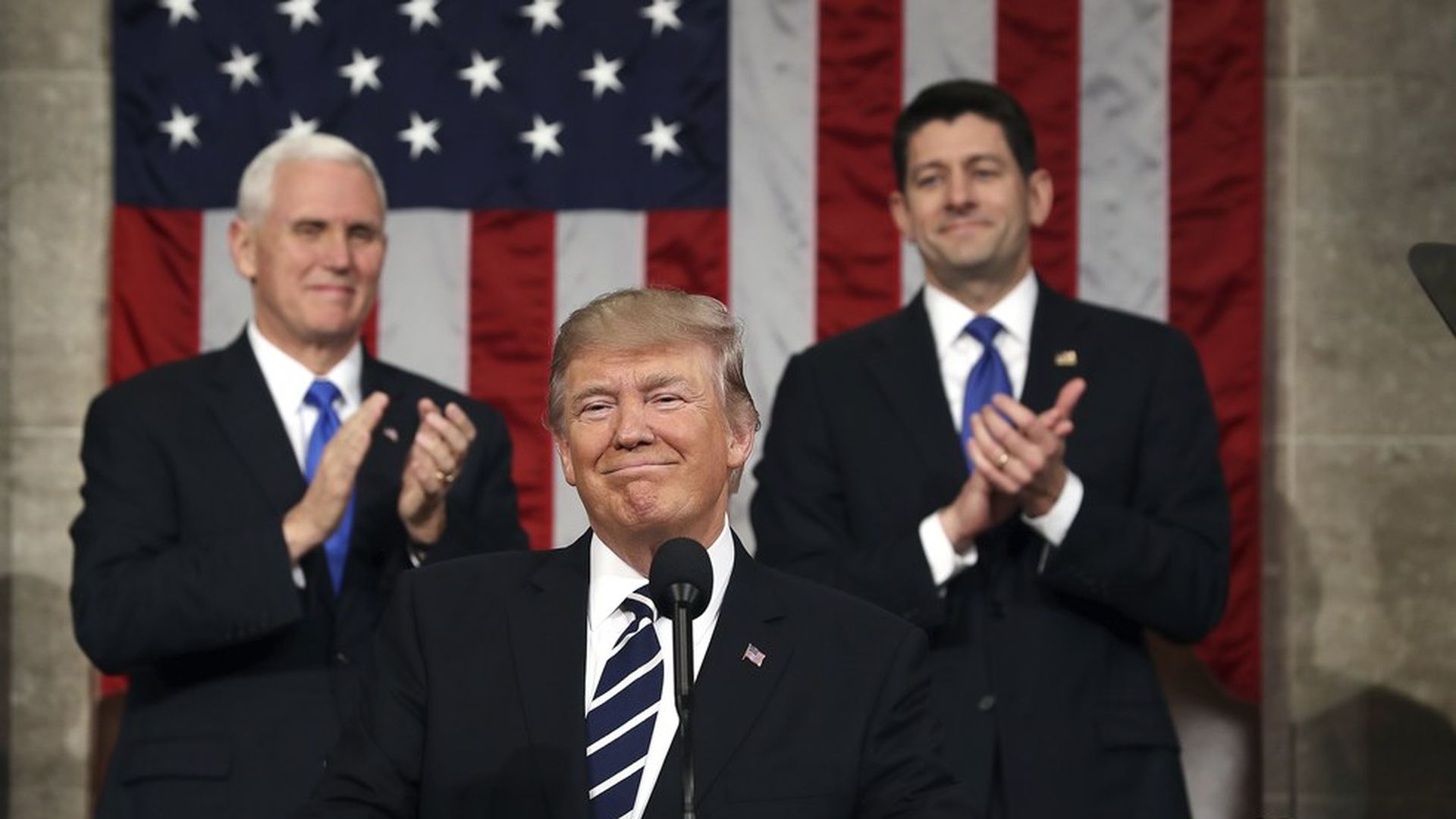 It would be easy to get overloaded with reactions, so we asked for quick takes from two members of the Axios board of independent experts: Stanford University's Lanhee Chen, Mitt Romney's former policy director, and Venrock's Bob Kocher, a former Obama administration adviser who worked on Obamacare.
We also checked with Avik Roy, a conservative health care expert who has written about the trouble with flat tax credits (he thought they should have been means tested).
Read on for the highlights.
Chen, on the tax credit: "it seems to me they've got the best of both worlds. They've got a phase-out to help deal with cost and age-rating to help deal with coverage (as well as retaining the simplicity of administering the credit generally)."
Chen, on Medicaid: "I do think they've struck an appropriate balance. The non-expansion states get access to extra money during the phase down of the expansion and a little beyond ... The per capita caps are set based on 2016 spending, so the expansion states aren't left completely hanging."
Kocher, on the coverage impact: The plan would "increase, dramatically, the number of uninsured and re-create an individual insurance market based upon high cost sharing, very low actuarial value benefits, elimination of preventive care, and no essential benefits."
Kocher, on continuous coverage: If anyone has a break in coverage, "they may never be able to afford to get back in the market with such small tax credits. Overtime, this could lead to more rapidly rising premiums and fewer people covered."
Roy, on the tax credit: "They phased out the subsidy for high earners, which is an improvement, but they left in the benefit cliff between Medicaid and the tax credit for those at the poverty line. The effect is to trap people in poverty and discourage them from seeking work."
The headline of Roy's Forbes summary this morning: "House GOP's Obamacare Replacement Will Make Coverage Unaffordable For Millions — Otherwise, It's Great."
Go deeper