Qatar rejects list of 13 demands from its neighbors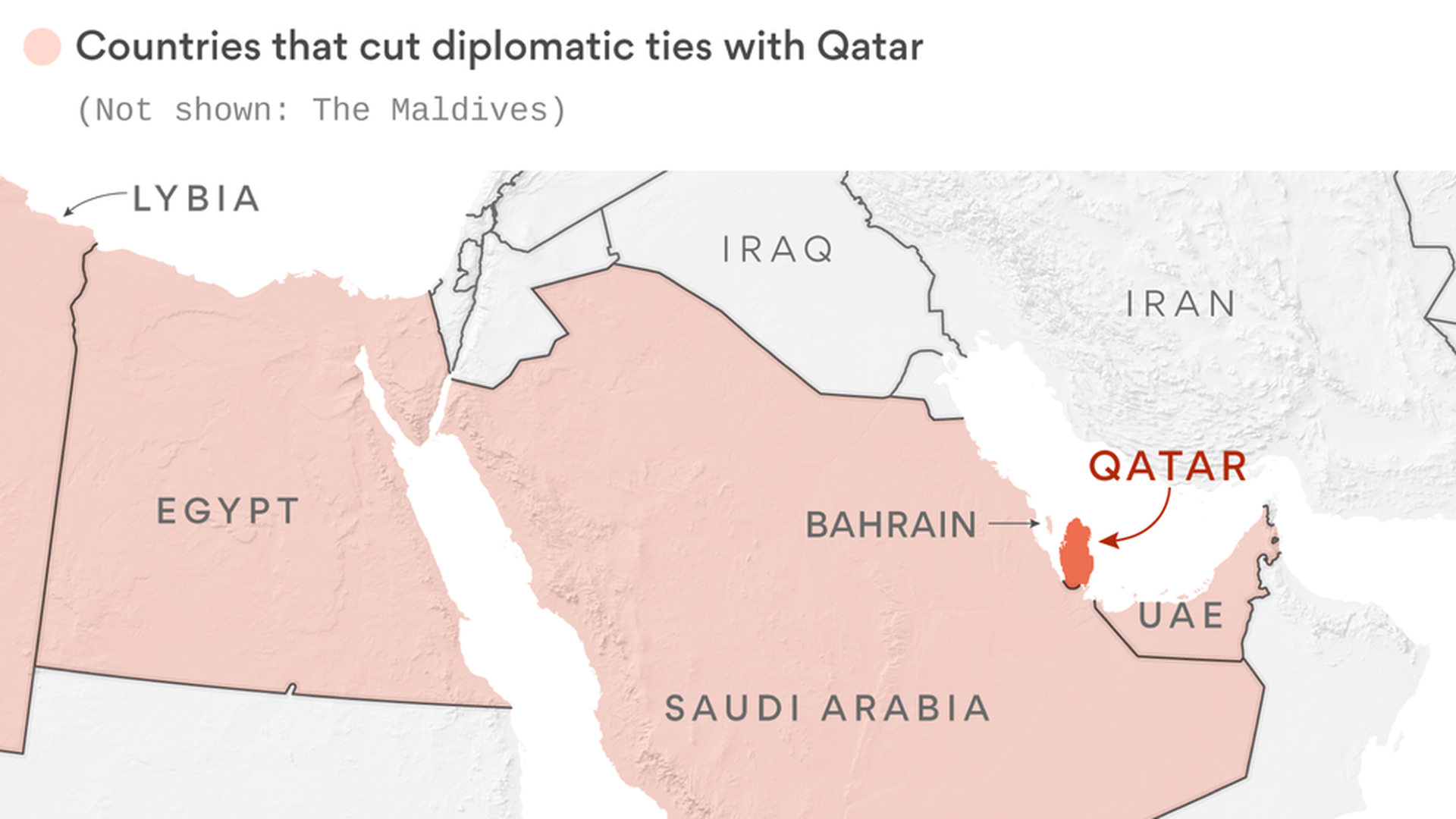 Over the weekend, Qatar received — and rejected — a list of 13 demands from the coalition of Middle Eastern countries that have cut diplomatic ties with the nation, accusing Qatar of supporting terrorist groups.
What's in the list: The list, released by AP, demands that Qatar loosen its relationship with Iran and close a Turkish military base. Turkey and Iran have helped Qatar navigate its diplomatic isolation, flying in food and other resources. Qatar must also shut down Al Jazeera and cut ties with Egypt's Muslim Brotherhood, the list says.
What's next: The Saudi-led coalition gave Qatar just 10 days to address the demands after delivering them Friday, but Qatar's foreign minister rejected the list on Saturday, BBC reports. U.S. Secretary of State Rex Tillerson said it would be "very difficult" for Qatar to comply with the demands and encouraged the nations to continue negotiating.
Go deeper