Qatar Airways faces consequences of new diplomatic isolation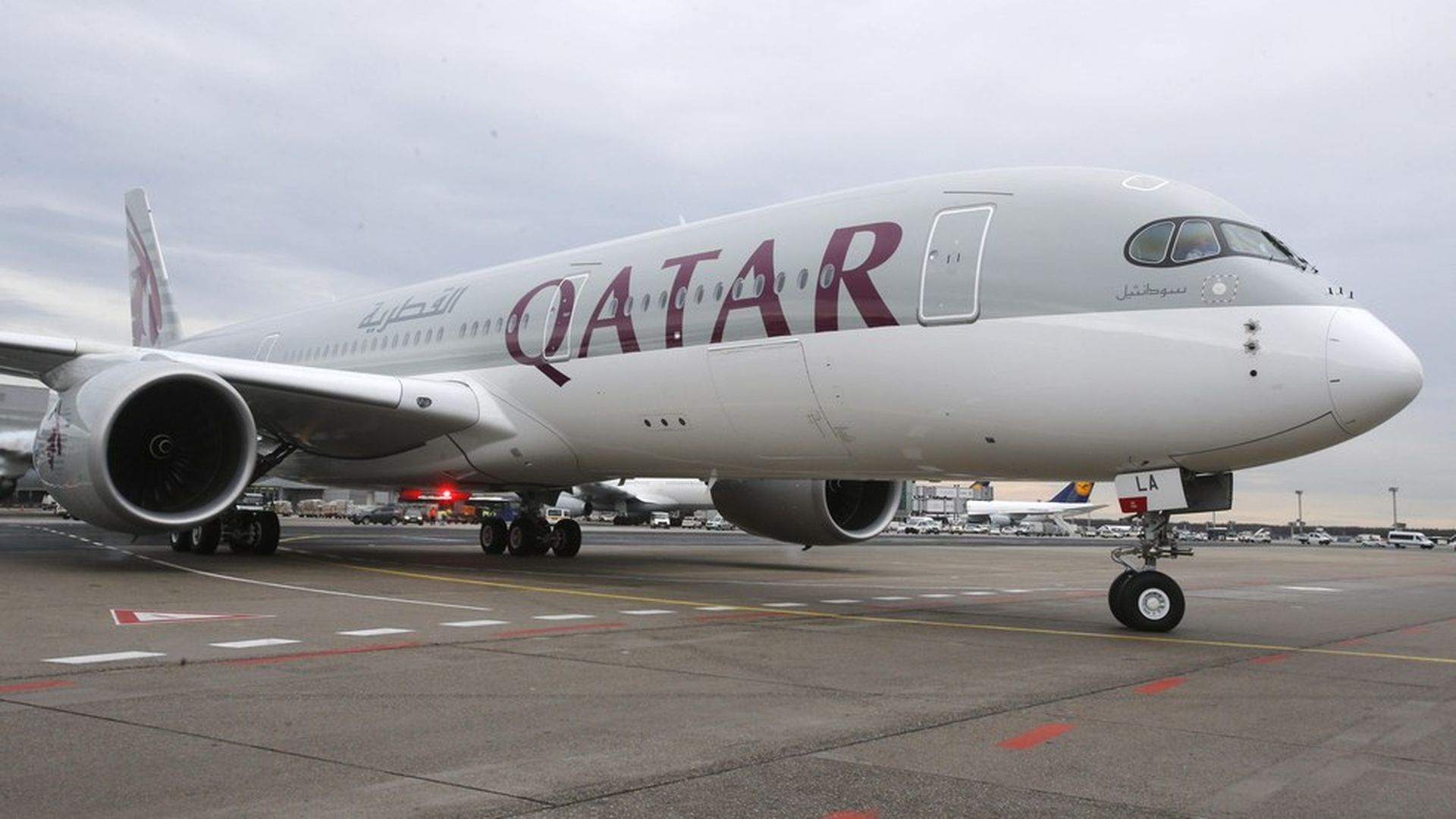 Qatar's state-run airline is facing challenges as a result of diplomatic isolation from its neighbors.
Four of those regional neighbors — Saudi Arabia, Bahrain, Egypt and the United Arab Emirates — have banned Qatar Airways from flying to their airports, forcing the airline to ground over 50 daily flights, according to Bloomberg. Saudi Arabia and Egypt went a step further and prohibited Qatari planes from entering their respective airspaces. Avoiding Saudi airspace will lead to longer flight times and delays, BBC reports.
Why it matters:
Over the last decade, Qatar Airways has steadily risen to global prominence, expanding to over 150 destinations. The carrier's home base, Hamad International Airport, underwent a
$16 billion remodel
, and it debuted an 18-hour Doha-Auckland flight —
the longest commercial flight in history.
The costs of disrupted air routes and grounded flights are poised to threaten the airline's dominance.
Go deeper