Putin's side of the Russia election hacking story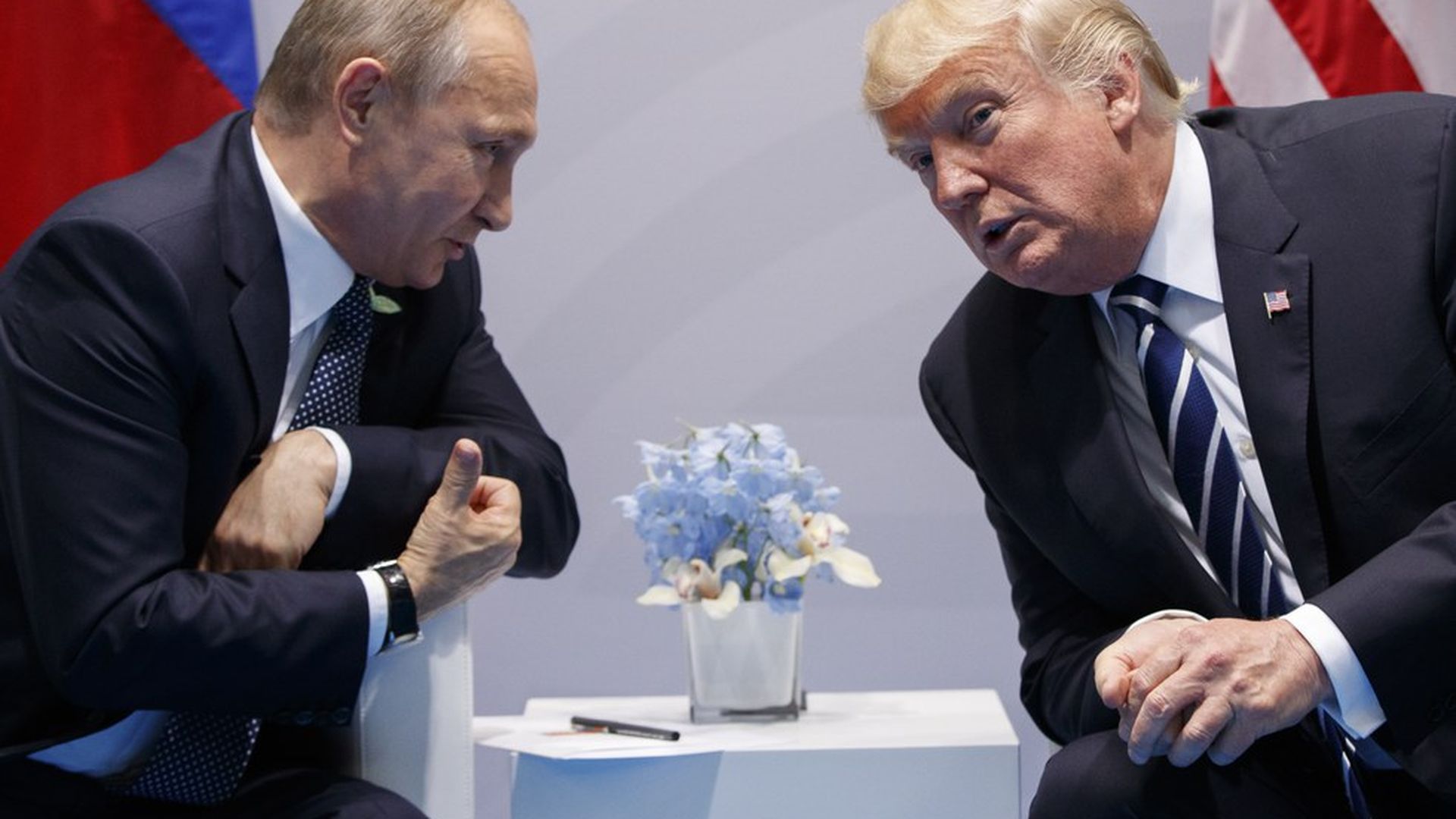 After their sit-down meeting on the sidelines of the G20 Summit, Russian President Vladimir Putin said he thinks Trump believed his denial of any Russian meddling in the 2016 election, per AP. But he later said it's best to ask Trump himself what he thinks.
Trump's administration wouldn't deny that Trump "accepted" Putin's denials, per pool reports.
Putin clarified that Trump asked "numerous" questions about this issue during their meeting that lasted 2 hours 16 minutes instead of the originally scheduled 30 minutes. Axios' Jonathan Swan breaks down how Trump and Putin both got what they wanted out of the meeting, including Putin looking like a respected world leader and Trump directing the media narrative by even asking about election hacking.
Putin also said that US-Russia relations would improve if the two countries treated each other the way he and Trump did in their meeting.
Go deeper