Putin unloads to Megyn Kelly in her first NBC interview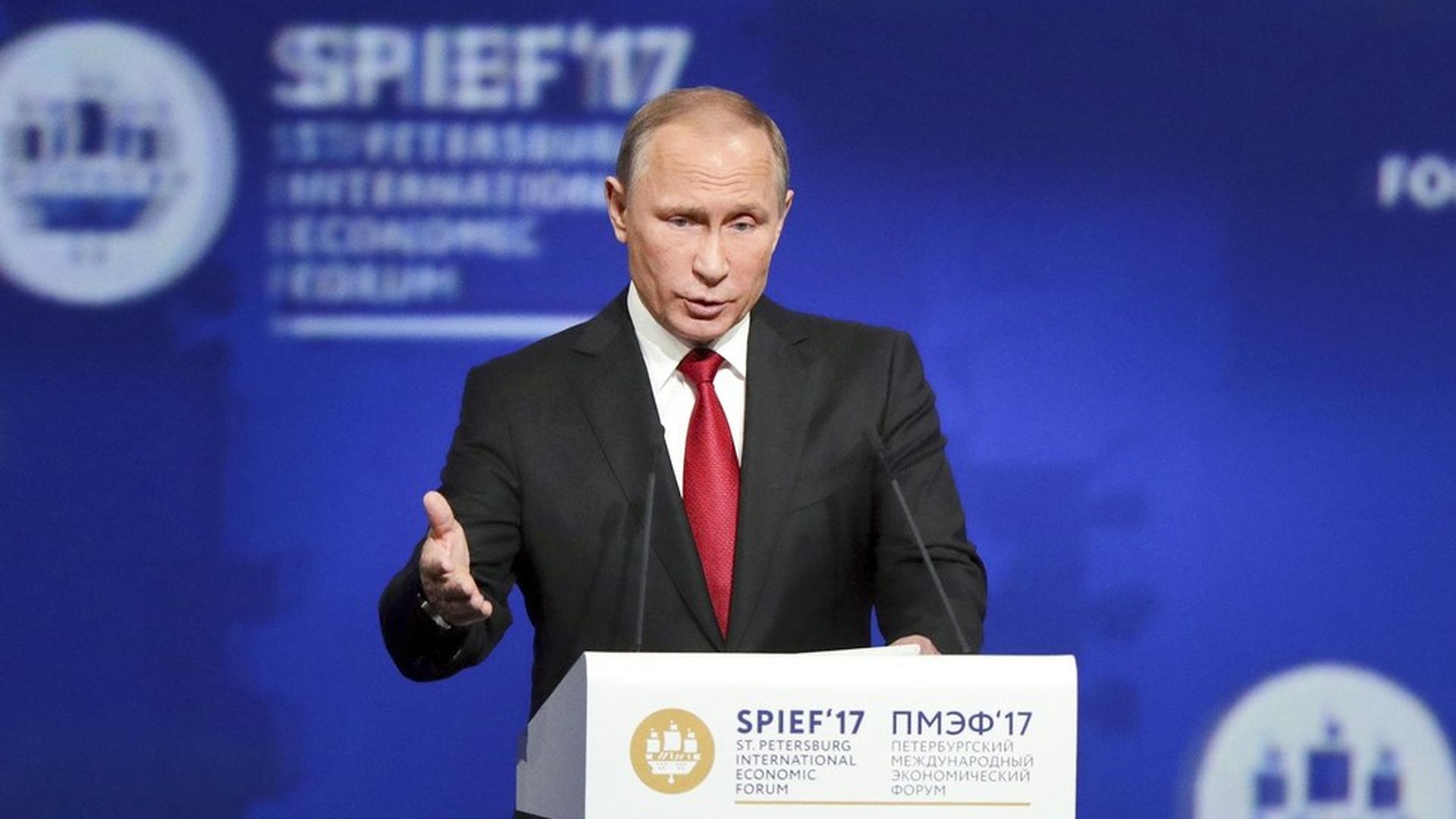 Vladimir Putin spoke with Megyn Kelly during a panel at St. Petersburg's Economic Forum on Friday. Kelly grilled him on questions about alleged Russian meddling in the U.S. election, NATO, and Syria, and Putin didn't shy away:
On reports of Russia meddling in U.S. election: "We should stop this idle prattle, which is harmful," said Putin. "There are no facts. Only suggestions and allegations." He later made the analogy that blaming Moscow for the outcome of the U.S. election is "like anti-semitism. [It's like saying] the Jews are to blame!"
On NATO's defense spending: "What is the point of NATO increasing defense spending if they aren't planning to attack anyone?" said Putin. When asked whether he believed that squabbles around NATO help Russia, he stated that they do if they help dismantle the organization.
On Trump withdrawing the U.S. from the Paris deal: Putin defended Trump's decision, stating, "I wouldn't judge President Trump," and noted his support on the move to renegotiate a better deal. As for the media backlash? "It seems to me no one should be creating noise about it." He added that the exit process won't take full effect until 2020 anyway, so "don't worry, be happy."
On Russian ambassador to the U.S. meeting with several U.S. officials: "So our ambassador met someone. So what? It's his job," said Putin.
On alleged meetings between Trump aides and Moscow: "I had never known ... about anyone meeting anyone," said Putin. "There were no agreements whatsoever. ... This hysteria seems like it won't stop."
Does Putin think Syrian President Assad is evil? "You shouldn't be labeling people," said Putin. He also insisted that "there's no evidence to support" the claims that Assad used chemical weapons. Putin suggested that the reports were all staged, and that sarin gas "could have been used by someone in order to accuse President Assad."
Go deeper