Putin proposed a full reset on U.S.-Russia relations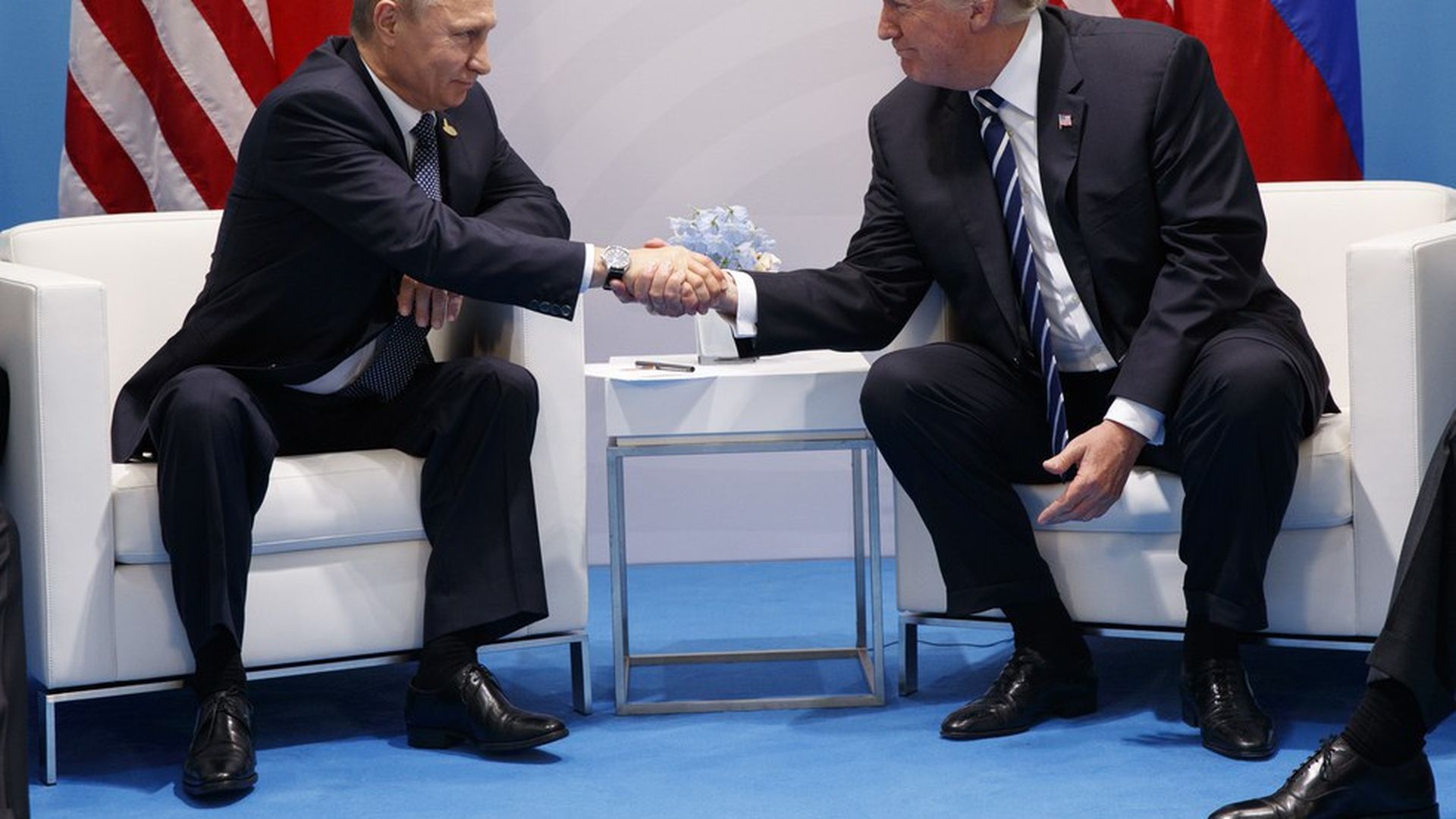 Russian President Vladimir Putin proposed a complete diplomatic reset with the United States in March, according to a document obtained by BuzzFeed.
The proposal urged for an immediate restoration of official channels between Russian and U.S. intelligence, diplomatic, and military agencies — including a restoration of the various channels opened during Obama's first term.
The proposal suggests the Kremlin thought Trump would be OK with normalizing relations even after reports of Russia interfering in the 2016 election.
The key quote: "It just ignores everything that caused the relationship to deteriorate and pretends that the election interference and the Ukraine crisis never happened," Angela Stent, a former national intelligence officer on Russia during the Bush administration (who reviewed the document) told BuzzFeed.
Despite Trump's public comments on Russia ("I would love to be able to get along with Russia"), engagement between the U.S. and Russia has been limited "outside of the open channels used by Secretary of State Rex Tillerson, US ambassador to the UN Nikki Haley and the White House," BuzzFeed notes.
Go deeper