Putin: "I am not a woman, so I don't have bad days"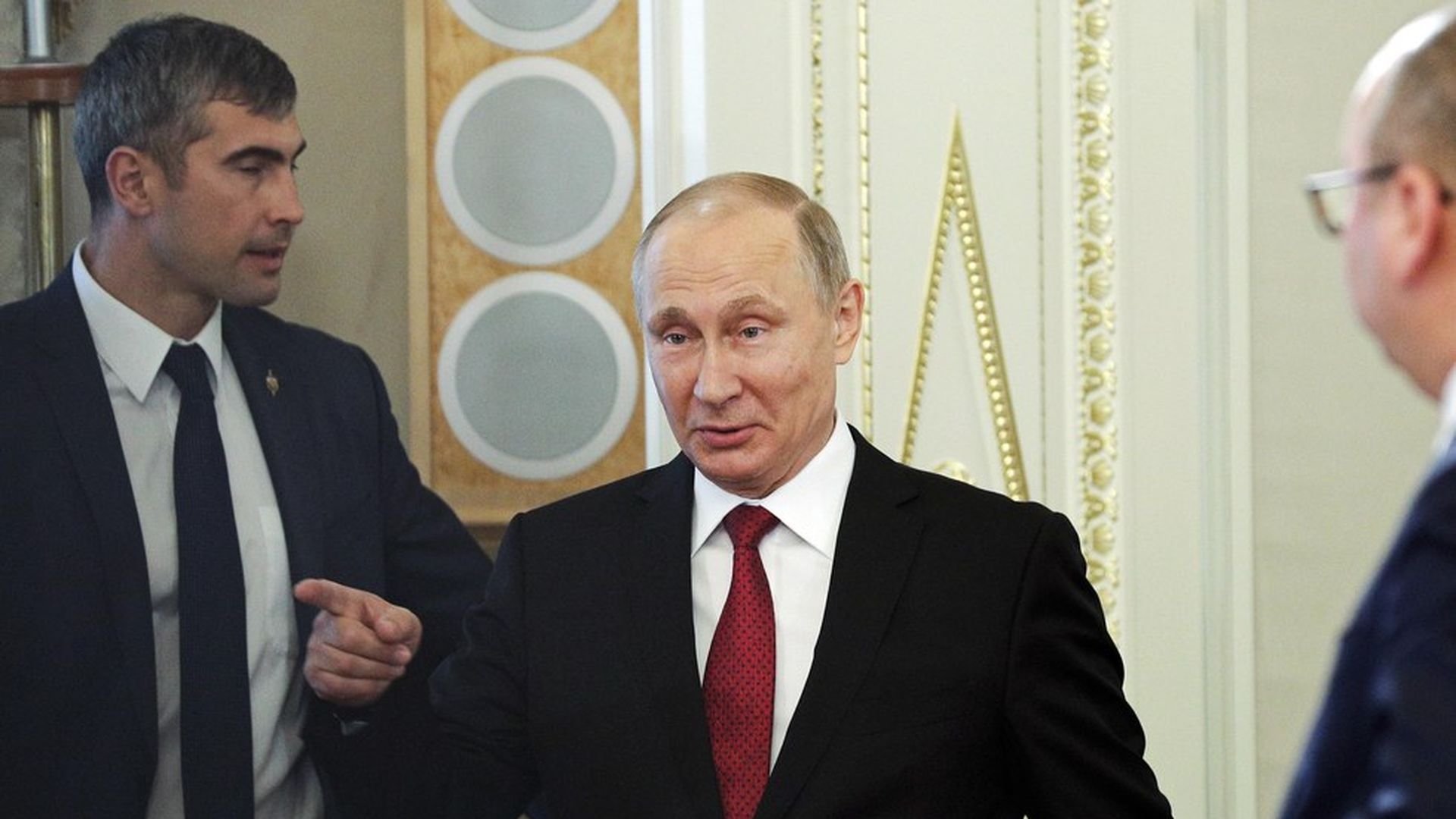 Highlights from Russian President Vladimir Putin's conversations with filmmaker Oliver Stone for a documentary, "The Putin Interviews," which will air June 12-15 on Showtime, via Bloomberg. Video peeks here:
"I am not a woman, so I don't have bad days…I am not trying to insult anyone. That's just the nature of things. There are certain natural cycles."
On homosexuality in Russia: When asked about a law parliament passed in 2013 that outlawed gay propaganda to minors, Putin said "there are no restrictions whatsoever" on homosexuals in Russia. This comes amidst reports that the leader of Chechnya Ramzan Kadyrov has been targeting, detaining, and torturing hundreds of gay men in Chechnya in concentration camps. Go deeper on the reports here.
1 nuclear thing: "As of today a missile shield would not protect the territory of the United States…Nobody would survive"
1 fun thing from the interview, as Bloomberg writes: "Putin is shown indulging his now-familiar passion for playing ice hockey…flexing his muscles on an exercise machine…he lifts weights and then swims every day. Putin's also seen feeding carrots to a thoroughbred." Putin adds, "you know, I'm a judo master."
Go deeper