Puerto Rico's governor sets goal to restore island's power by December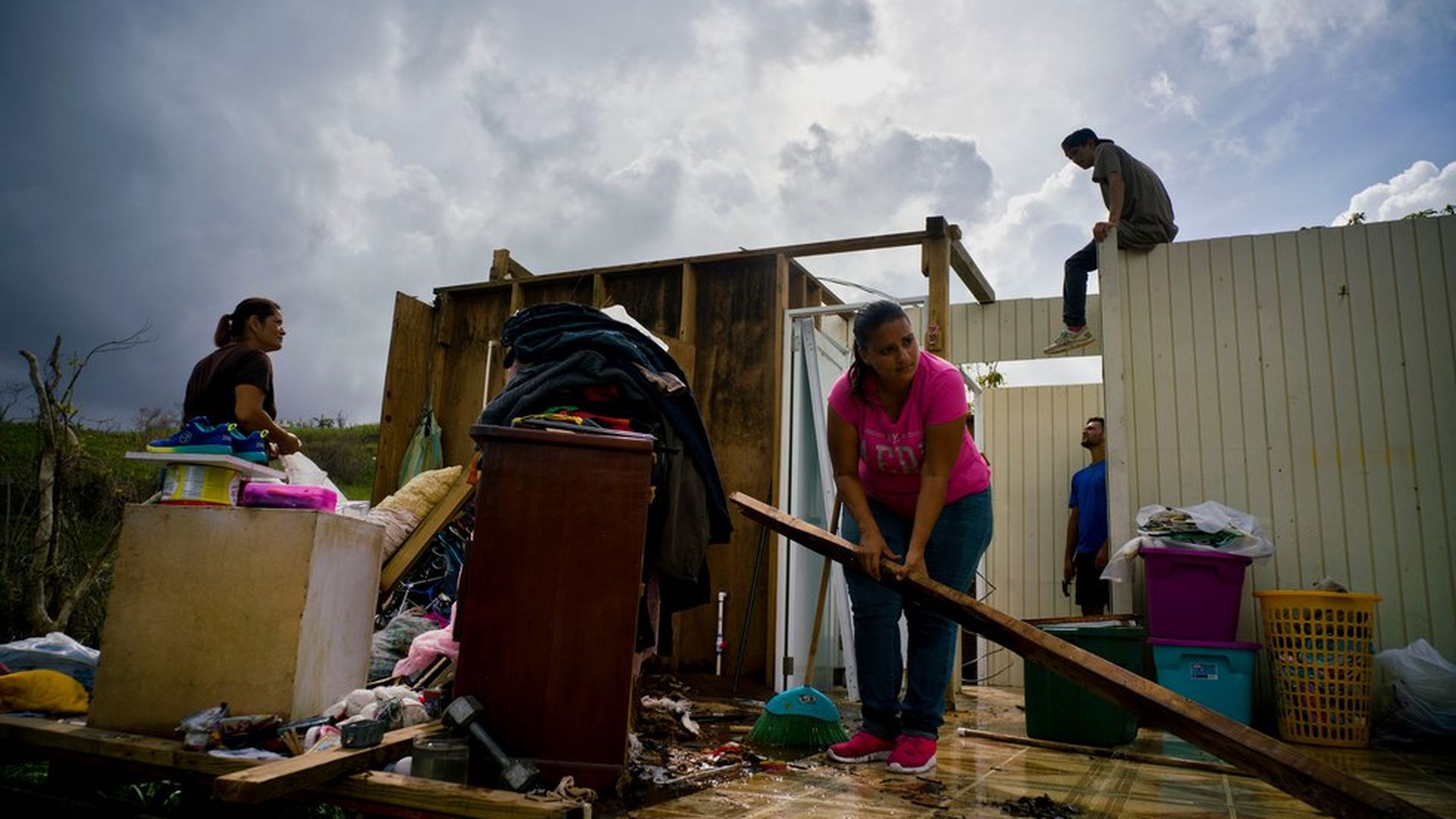 Puerto Rico Gov. Ricardo Rosselló hopes to make sure 95% of the island has power by December 15. His goal is to restore power to 30% of Puerto Rico by the end of October and to 50% by November 15, Rosselló said at a press conference. Currently, only 15% of Puerto Rico has electricity after Hurricane Maria destroyed power lines across the entire island.
Rosselló's quote: "This is an aggressive agenda but we cannot be sort of passive in the face of Puerto Rico's challenges. We are going to need all hands on deck."
The state of recovery:
Authorities initially estimated it would take 6 months to a year to get Puerto Rico's power grid, which was already in disrepair, up and running.
FEMA says 19,000 military and civilian rescue workers are in Puerto Rico and the U.S. Virgin Islands, per NBC.
The death toll in Puerto Rico has risen to 48, with residents killed both directly by the storm and by exposure to contaminated water in the weeks since, per AP.
As of Saturday, 64% of the island has access to clean water, NBC reports.
Go deeper