Puerto Rico update: flash floods and health crises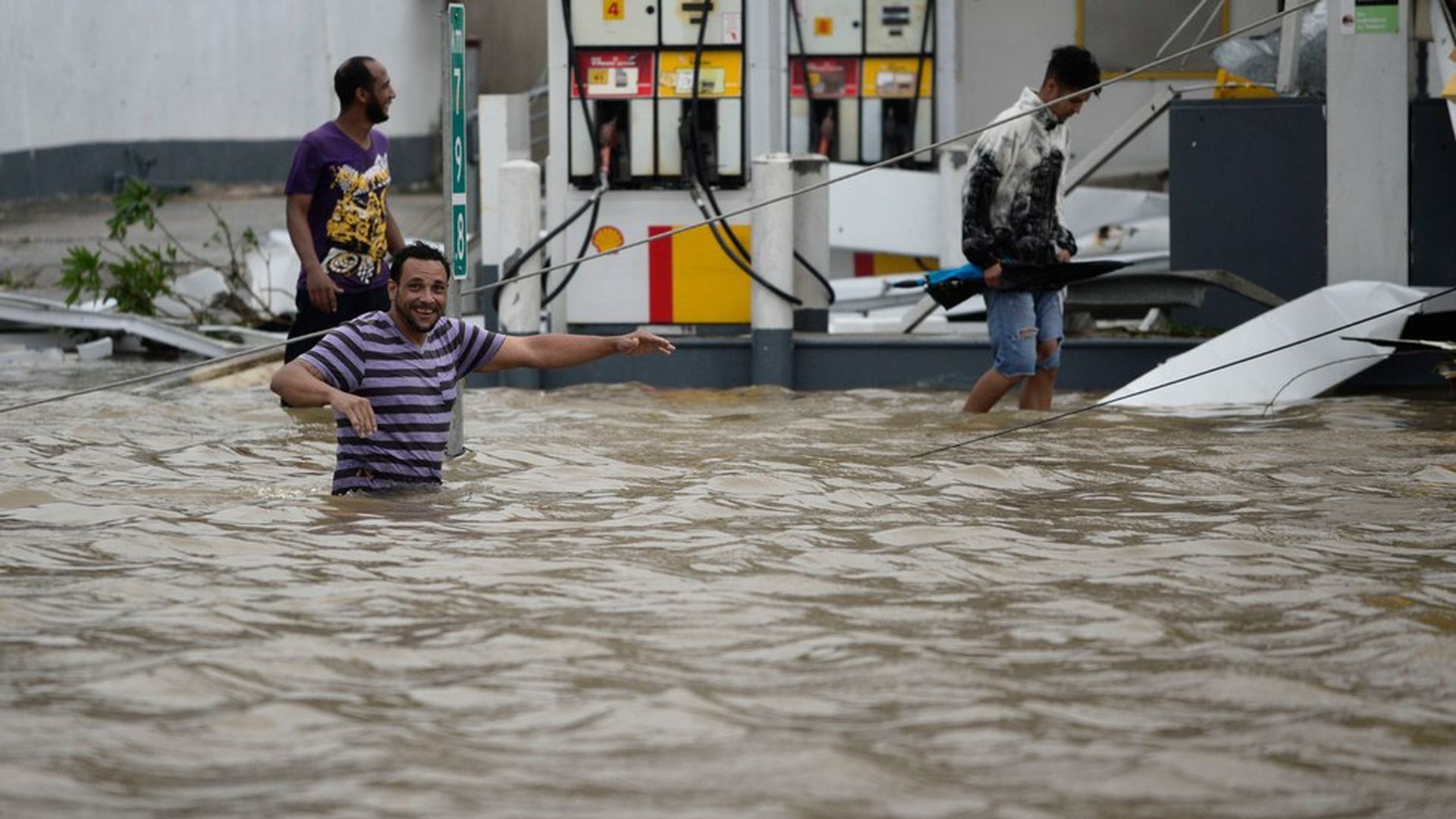 Puerto Rico is still largely without power and at least 16 people have died more than a week after Hurricane Maria hit the island.
The region is expecting heavy rainfall and is under flash flood watch until Sunday evening, per the National Weather Service.
Millions are still without water and power, including the U.S. commonwealth, according to the U.S. Energy Dept.
A FEMA official said "you'll see more presence, more equipment, in support of the municipalities" over the coming days.
Puerto Rico Governor Rosselló said yesterday that if the 3,000 crates of private-sector goods can't be delivered to the island, the government will ask the owners to sell them so that they can deliver to Puerto Rico's residents.
Trump tweeted about Puerto Rico this morning. "I will be going to Puerto Rico on Tuesday with Melania. Will hopefully be able to stop at the U.S. Virgin Islands (people working hard)." And he retweeted a couple Puerto Rico messages, first from the U.S. Air Force: "#AirForce relief efforts in #PuertoRico & #VirginIslands" and another that was a video from the Dept. of Defense showing the relief efforts in PR.But he started the day with a few tweets about San Juan's mayor:"The Mayor of San Juan, who was very complimentary only a few days ago, has now been told by the Democrats that you must be nasty to Trump.""...Such poor leadership ability by the Mayor of San Juan, and others in Puerto Rico, who are not able to get their workers to help. They.... want everything to be done for them when it should be a community effort. 10,000 Federal workers now on Island doing a fantastic job.""The military and first responders, despite no electric, roads, phones etc., have done an amazing job. Puerto Rico was totally destroyed."Trump went after the "fake news" in a series of tweets:
"Fake News CNN and NBC are going out of their way to disparage our great First Responders as a way to "get Trump." Not fair to FR or effort!"
"The Fake News Networks are working overtime in Puerto Rico doing their best to take the spirit away from our soldiers and first R's. Shame!"
Go deeper