Puerto Rico to vote on becoming the 51st state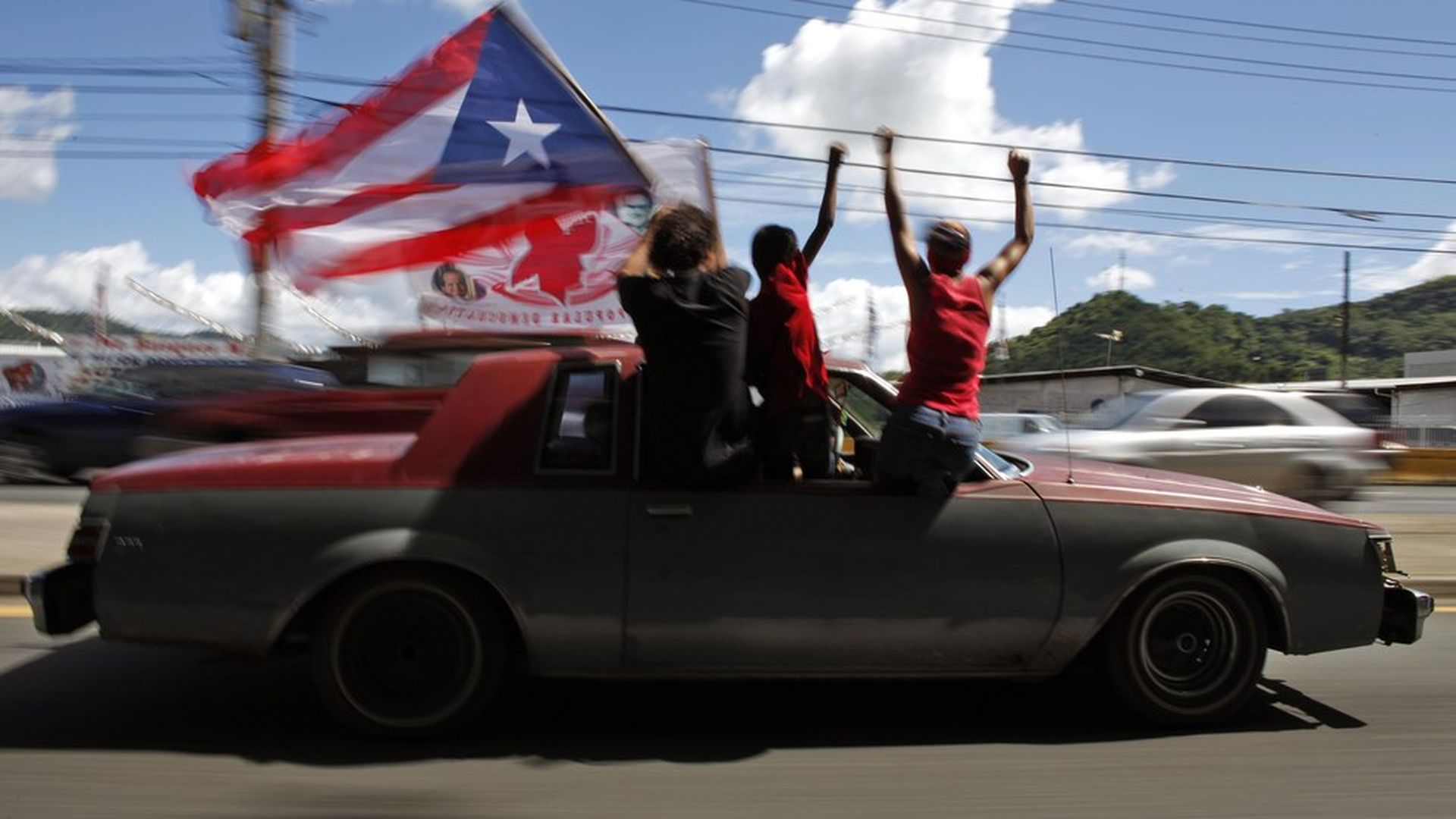 Puerto Ricans will cast ballots on Sunday to vote on whether the island should become the 51st state of the U.S. The decision comes during a time of economic turmoil in Puerto Rico, whose governor requested bankruptcy protection last month.
Why it matters: Supporters of statehood argue that the new status would allow Puerto Rico to access federal funding reserved for states and manage its recession. Opposers say the U.S. is contributing to the economic decline through "colonial rule." Puerto Rico currently owes $73 billion to U.S. creditors.
The options: Voters will choose between three options: statehood, independence and continued territorial status. Gov. Ricardo Rosselló strongly supports statehood, but opposers — most of whom back territorial status — are calling for a boycott of the vote.
What's next:
If the vote passes in Puerto Rico, it's up to Congress to ultimately approve the bid.
Go deeper