Puerto Rico struggling to distribute supplies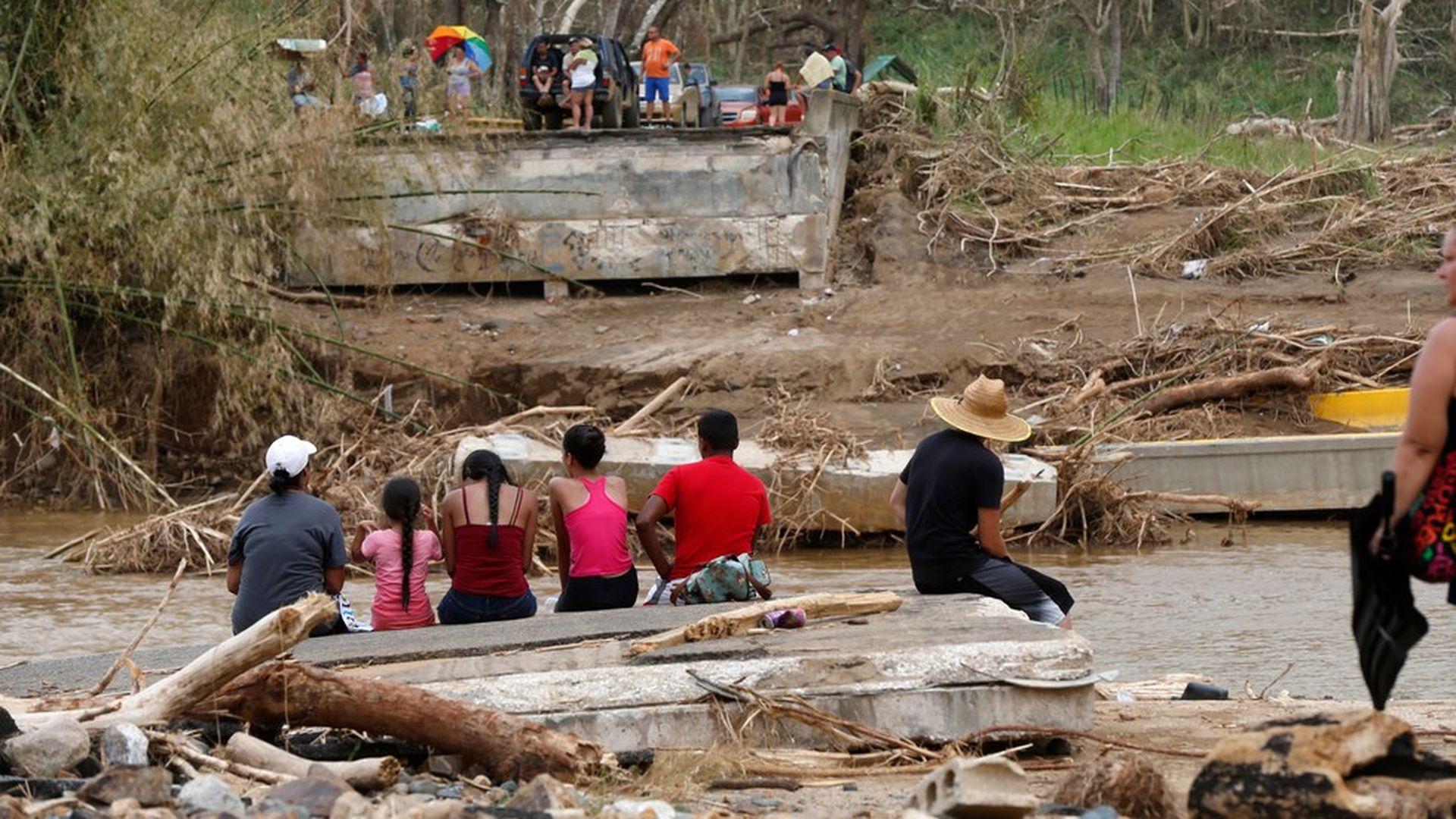 There are nearly 10,000 containers of supplies for Hurricane Maria relief stuck at the Port of San Juan, CNN reports, as a lack of truckers and blocked roads prohibit rescue crews from distributing them throughout the island.
Why it matters: President Trump signed off on a 10-day waiver of the Jones Act, which blocks foreign ships from carrying goods to U.S. ports, but even with resources coming in, Puerto Rico is struggling to get food, water and essential supplies to distressed areas.
The crisis:
Just 20% of truckers have come back to work since Maria hit because many of them have been displaced, per CNN.
Homeland Security advisor Tom Bossert told reporters that Trump was "not too late" and "not too early" waiving the Jones Act, adding that the main problem in Puerto Rico is "land-based" distribution.
Crowley, a shipping company, said it alone has 3,000 containers of food, water, medicine and construction materials stuck in San Juan. Only 4% of those containers have left the port.
The Puerto Rico Ports Authority is quickly running out of space to store the influx of supplies, CNBC reports.
San Juan Mayor Carmen Yulin Cruz told CNN she has asked FEMA to let municipalities take charge of distributing resources.
Federal workers said they are setting up 11 regional centers in the remote areas that are cut off from aid.
Go deeper