Puerto Rico still desperate for water and supplies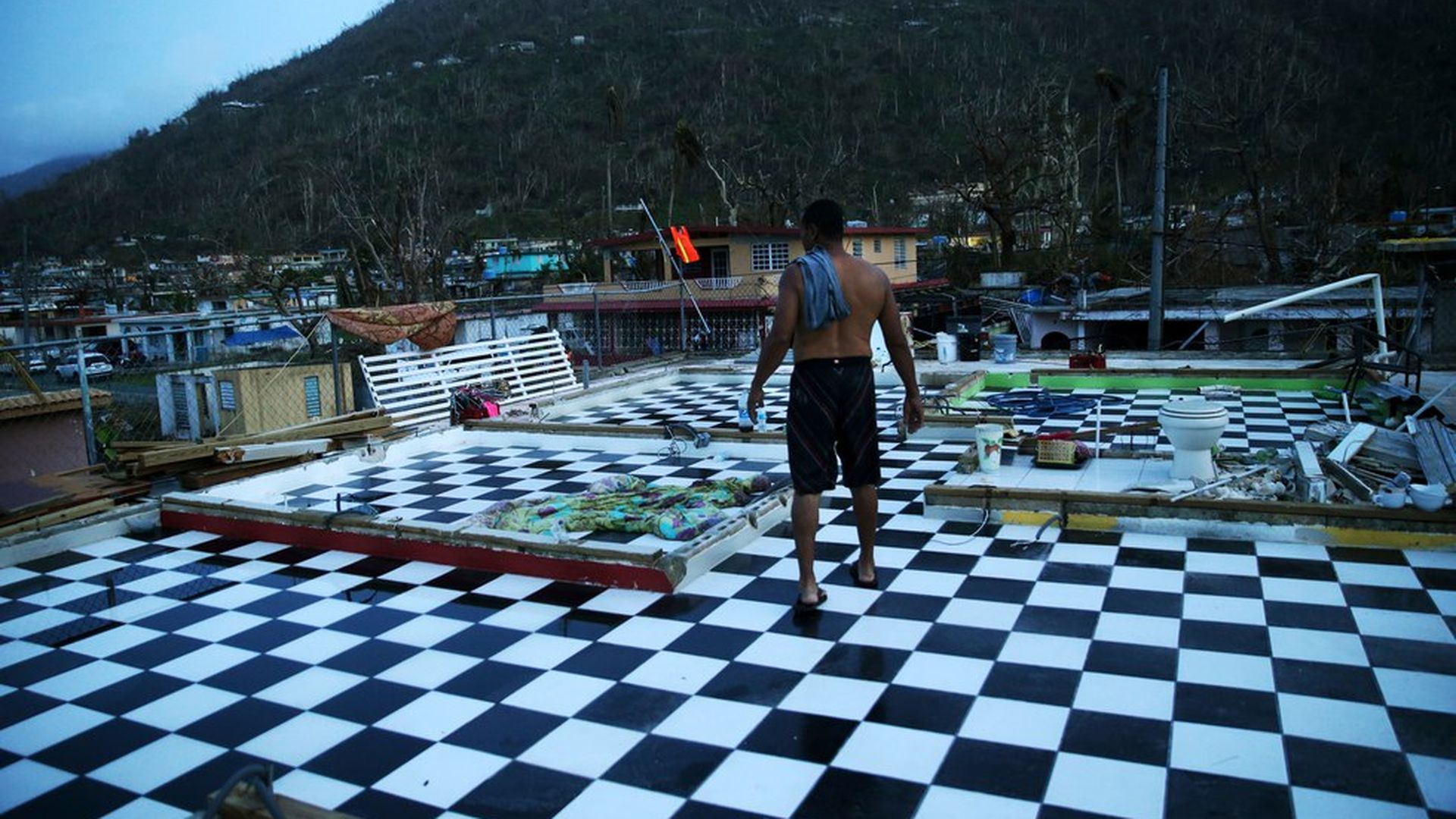 Despite intense recovery efforts for the past week, upwards of one million Puerto Ricans remain without access to clean drinking water and 97% of the island is without power. There are 3.4 million American citizens living in Puerto Rico, and many are struggling for survival. Because communications have been cut off, and rescue workers still can't reach far flung areas, the full scale of the devastation is still not clear.
"This is like in war: You work with what you have," Carlos Gómez-Marcial, the emergency room director at Centro Medico in San Juan, the main hospital on the island, told the N.Y. Times.
The latest
President Trump told reporters he's considering waiving the Jones Act, which aims to protect the shipping industry by only allowing American ships to carry goods and passengers between U.S. ports, but is hesitating because "a lot of people that work in the shipping industry...don't want the Jones Act lifted." The act was waived for Texas and Florida after Harvey and Irma.
Sen. John McCain tweeted that the Trump administration's refusal to waive the act is "unacceptable."
While the Dept. of Homeland Security can only waive the act unless there's a threat to the nation, the Dept. of Defense has an easier way forward, per a WSJ editorial. Sec. James Mattis need only demonstrate that a waiver is "necessary in the interest of national defense."
About 2,200 federal employees are on the ground in San Juan, including 500 from FEMA, per officials. But communications have been difficult as power lines are down.
Still, FEMA said it has been in touch with all 78 mayors in Puerto Rico and distributed satellite phones to some.
The U.S. Army Corps of Engineers is working to survey the damage to Puerto Rico's power grid and roadways and is expected to start installing equipment to bring power back on Wednesday, per FEMA.
The more remote areas of the island are in crisis as rescue crews cannot access them due to blocked roads and threats of landslides. Supplies have been airdropped to these areas. "If it's not safe, we cannot send our responders," a FEMA spokeswoman in San Juan told the LA Times.
Go deeper