Puerto Rico is requesting bankruptcy protection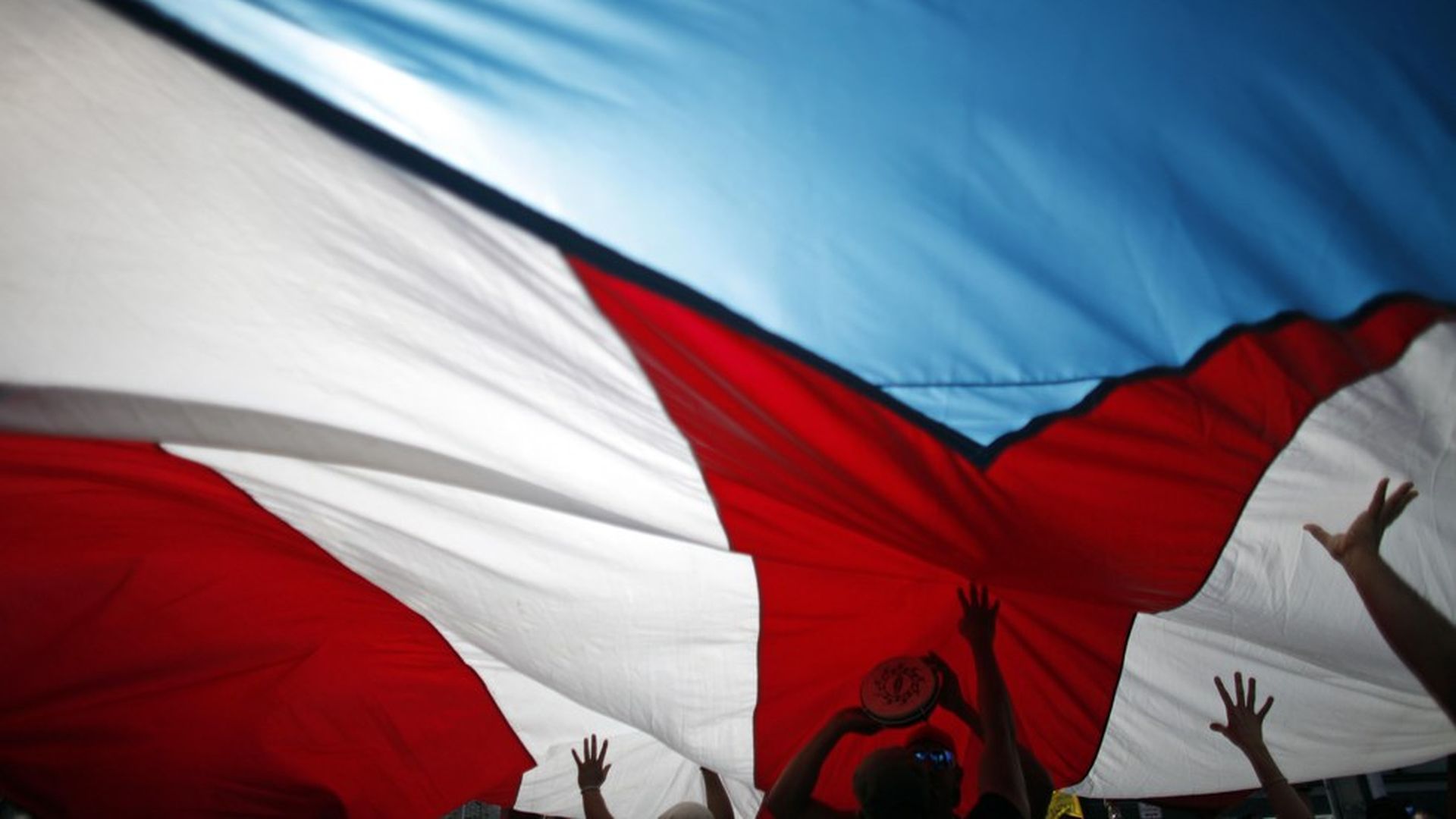 Gov. Ricardo Rosselló said Wednesday that Puerto Rico is requesting bankruptcy protection in an effort to shield itself from falling deeper into financial turmoil. If approved, the move would be the largest-ever U.S. municipal debt restructuring, per the WSJ.
Why this matters: Puerto Rico — which has struggled through a 45% poverty rate and population decline — owes $73 billion to U.S. creditors. If Puerto Rico files for bankruptcy, it could cost creditors far more than they anticipated, likely leading to a lengthy legal fight with Wall Street.
Flashback: Detroit owed roughly $18 billion when it entered what was previously the largest municipal bankruptcy in 2013.
Why now? A legal stay protecting Puerto Rico from lawsuits expired Monday night. Hedge funds quickly filed lawsuits on Tuesday, naming Rosselló as a defendant. But because of the impending bankruptcy filing, the lawsuits will be frozen until a decision is reached.
Go deeper