Puerto Rico asks federal government for $94 billion in aid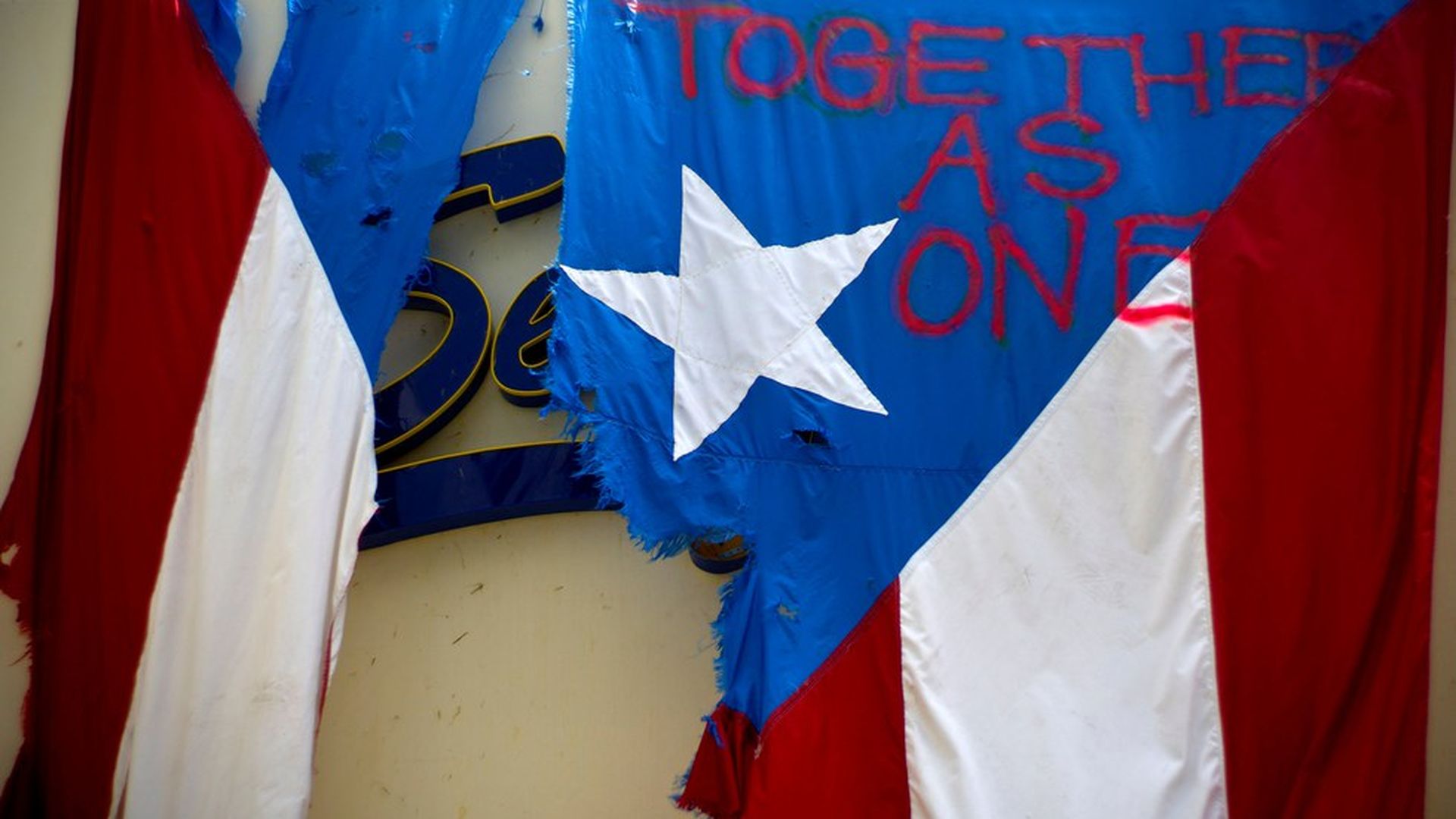 Puerto Rico's Gov. Ricardo Rossello is asking the federal government for $94.4 billion to fund the recovery process on the island, per AP. The ask includes $46 billion for housing, $30 billion for FEMA to provide critical infrastructure and an additional $17.9 billion under federal grant programs.
The backdrop: Congress has thus far approved $5 billion for aid to Puerto Rico, but Rossello says the recovery will cost far more. The island faced a setback in its recovery Thursday when a main line that provides power to seven cities including San Juan failed, leaving 82% of Puerto Rico without power — compared to 59% earlier last week.
Go deeper