Prynt's instant camera is all about augmented reality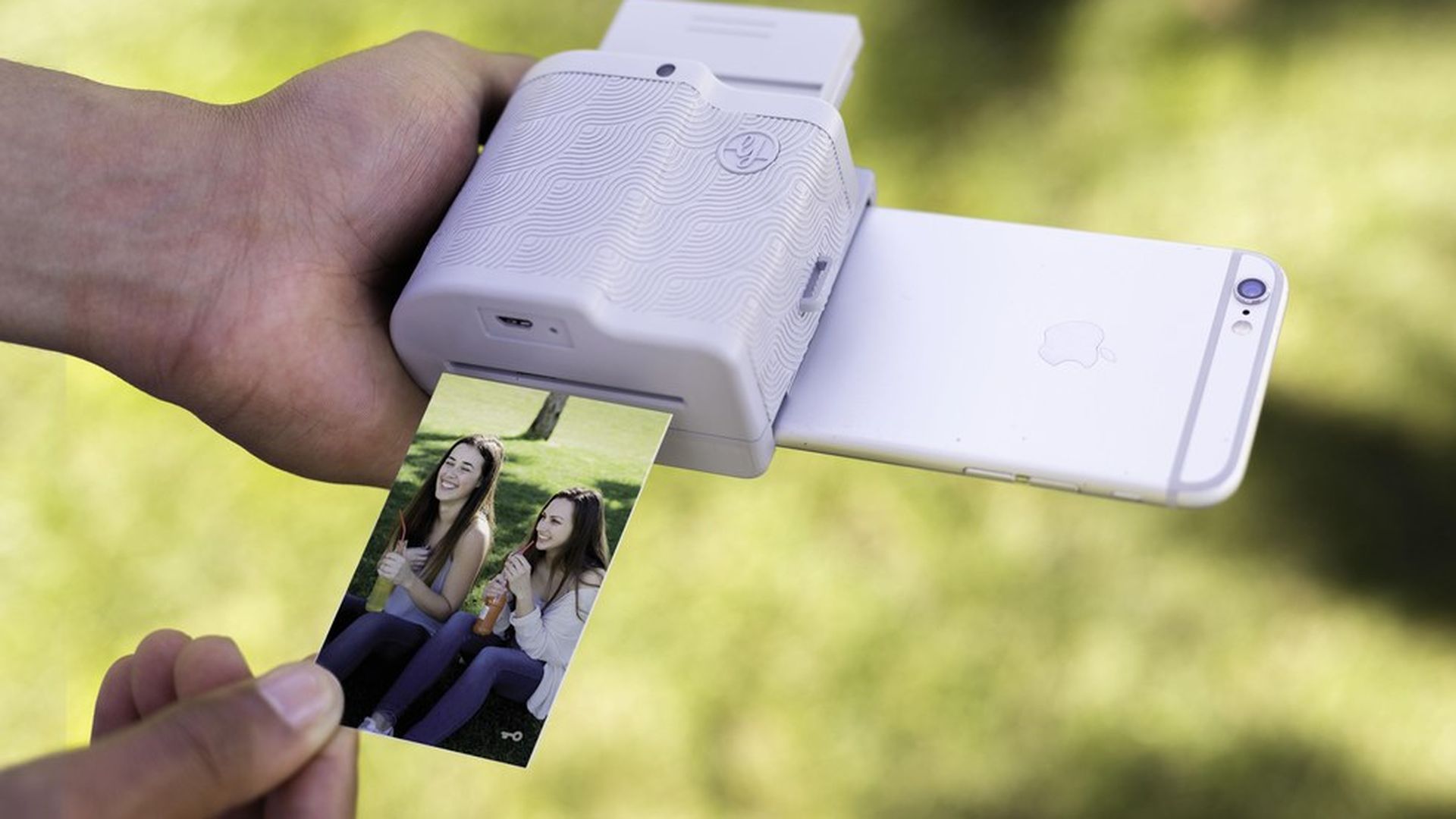 As a growing number of companies jump on the augmented reality bandwagon, San Francisco-based startup Prynt has found an unusual tactic: instant photos. The three-year-old company's instant cameras let users print photos from their smartphones and see them come alive when scanned with Prynt's mobile app.
Nearly a year after it started shipping its first camera, Prynt is debuting a new version, still priced at $150, that will be available for only for iPhone users at first, with an Android version planned for September.
AR craze: Prynt's instant cameras, which it sells through its website as well as retailers like Urban Outfitters and Best Buy, are the company's Trojan Horses, co-founder and CEO Clement Perrot told Axios. What it's really selling is the ability to connect video and photo content from smartphones to printed photos—something consumers are still willing to pay for even as it's becoming increasingly difficult to get them to pay for digital content, according to Perrot.
When users snap a photo (or choose one from their phone's camera roll or via Instagram or Snapchat), they attach a brief video to the image. Later on, when they point Prynt's app at the printed photo, they can watch the matching video, which is stored on Prynt's servers.
Prynt's combination of consumer devices and digital content is reminiscent of Snap's strategy, which debuted last year its connected eyewear, Spectacles. Asked whether the startup has discussed partnerships or an acquisition with Snap or Facebook, Perrot declined to comment.
Expanding to Asia: Later this year, Prynt hopes to dive into the Asian market, beginning with Japan in June, and later South Korea. Eventually it plans to go to China, though that will require local partnerships, said Perrot.
Funding: To date, Prynt has raised $9.3 million in total funding, and its investors include Binary Capital, Root Ventures, SOSV, Greycroft, along with China-based GGV Capital and W.I. Harper Group.
Go deeper