Profiling Jared Kushner, "the good son"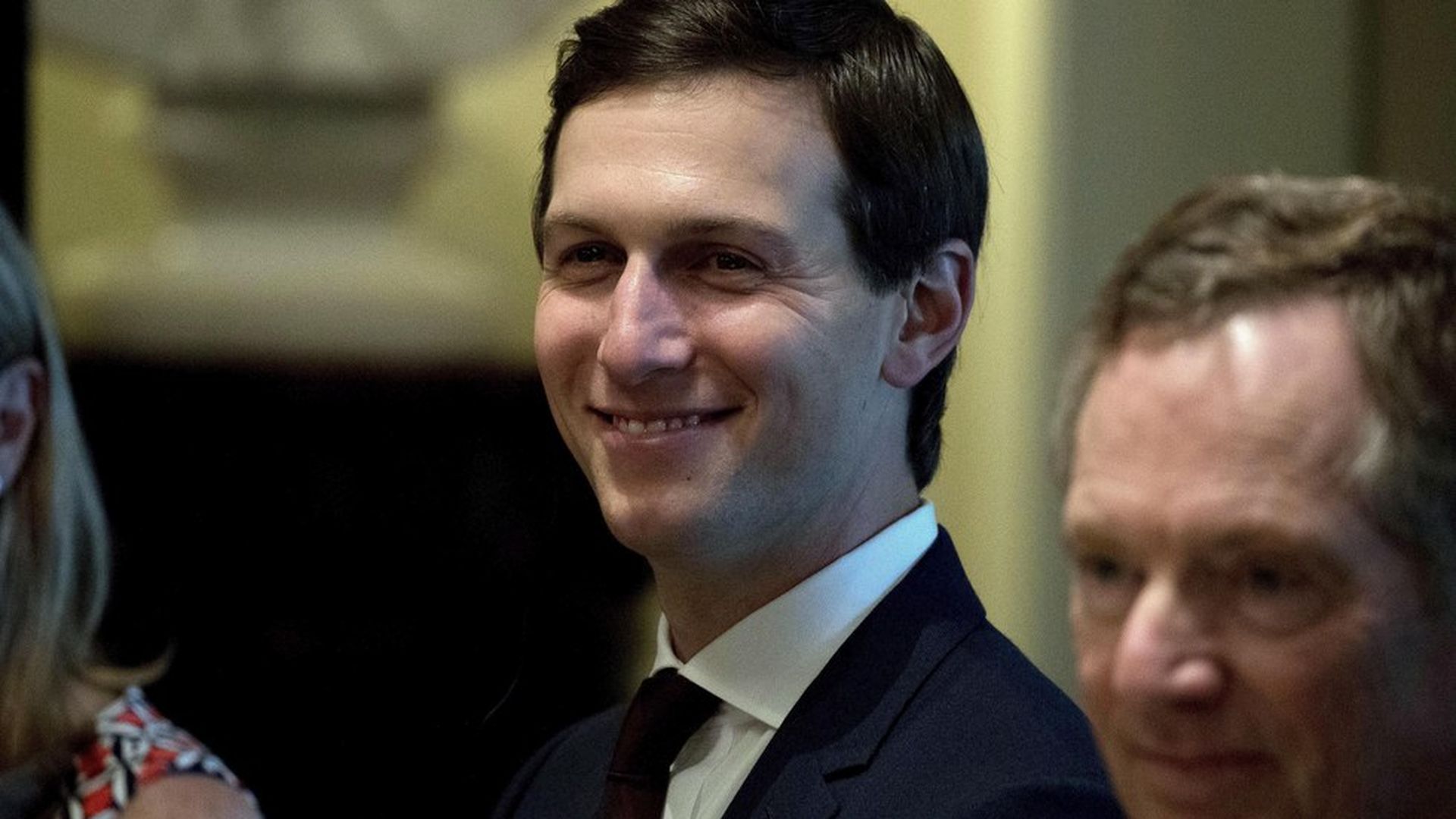 TIME cover story, "Family first: If one thing emerged crystal clear from the muddy first months of his father-in-law's presidency, it's that Jared Kushner prefers the background," by Editor-at-Large Karl Vick:
"The quiet man is now conspicuous, having been slurped into the spotlight by the tentacles of [the] Russia investigation."
"The bar to prove that someone improperly colluded with a foreign power is very high, and even the most aggressive investigators use a note of caution when speaking of Kushner's role in the probe."
"Inside the White House, the promise of Kushner and his wife playing a moderating force may be overblown. They are more politically liberal than most but view themselves primarily as Trump's protectors."
"Kushner's ability to skirt the system has made him popular among the town's diplomatic corps but has led to strains inside the building."
"Now, with adjacent windows overlooking the White House lawn, [Kushner and Trump] are bound to rise or fall together."
One U.S. official familiar with the investigation says of Kushner: "He's an ends-justifies-the-means guy. It could be naivete, but the investigation is about finding that out."
Go deeper