Priebus: We might work with Dems on Trumpcare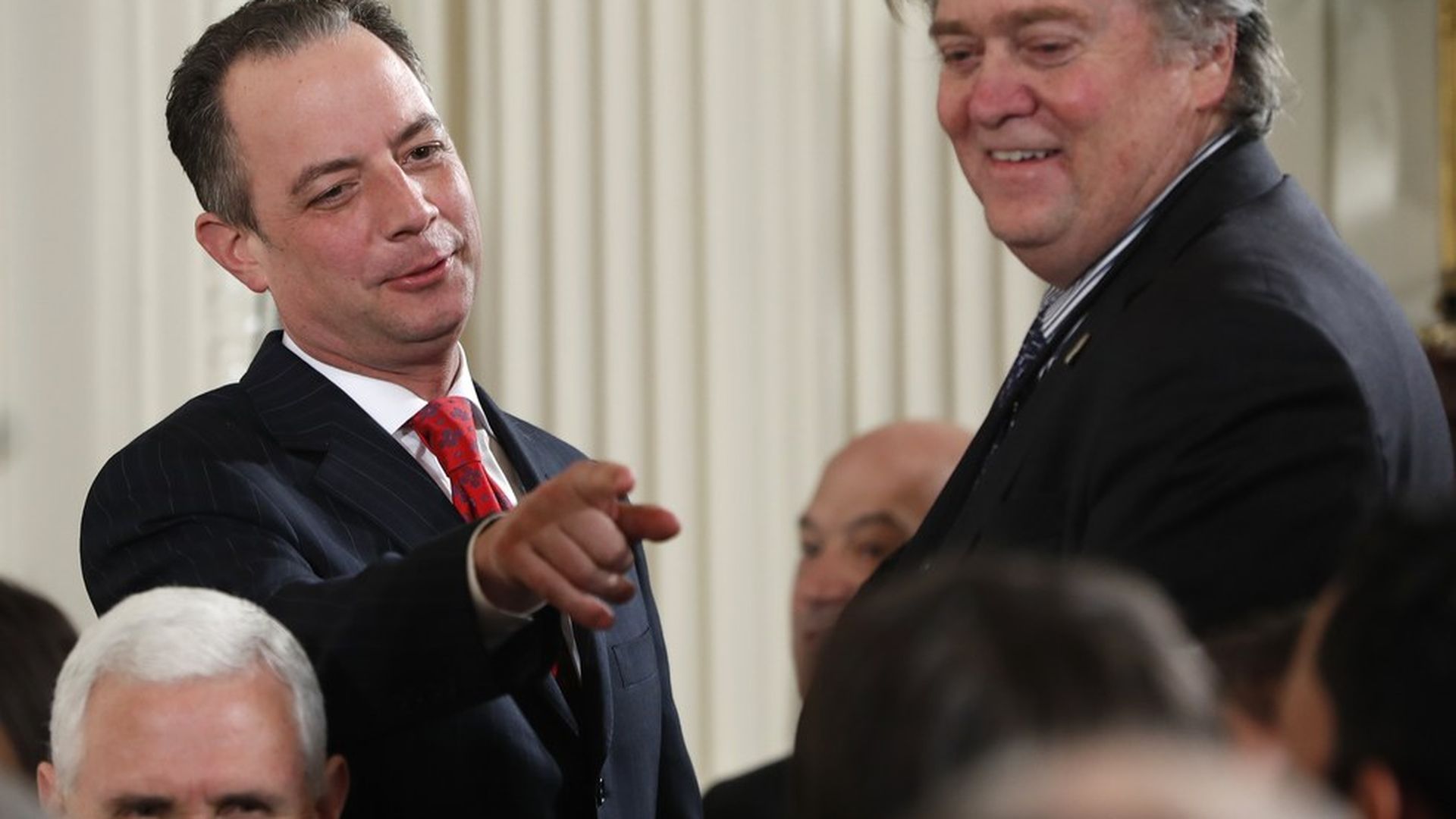 White House chief of staff Reince Priebus says it might be time to work with moderate Democrats on health care — and suggested it was a "warning shot" to conservative Republicans after the House had to pull the bill to repeal and replace Obamacare.
"Everything's on the table. We'll give these guys another chance," Priebus said on Fox News Sunday this morning. "If we can come up with a bill that accomplishes the goals of the president and Republicans alone, then we'll take it and we'll move forward with it." But for now, Priebus said, the White House is moving on to tax reform and Trump's budget.
I think it's more or less a warning shot that we're willing to talk to anyone. We always have been.
House Ways and Means Committee chairman Kevin Brady, however, said on Fox News' Sunday Morning Futures that the House is "turning-the-page" and that Obamacare's taxes will stay in place. A repeal-only bill, Brady said, would be a "show vote" because it would require eight Democrats in the Senate, and "that's not going to happen."
Go deeper