Priebus interviewed by Mueller investigators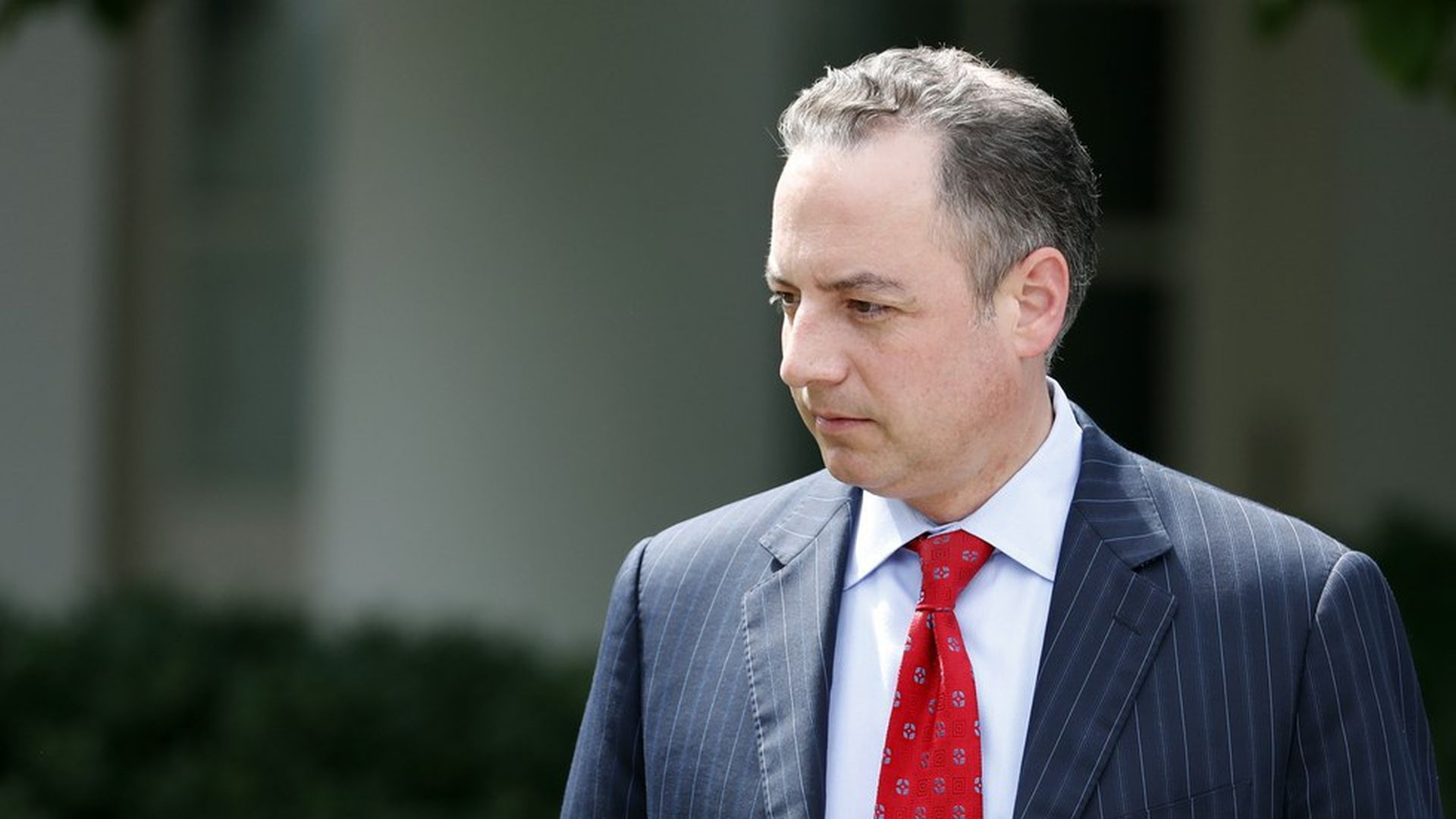 The team of special counsel Robert Mueller today interviewed former Trump chief of staff Reince Priebus, Politico reported. Mueller is expected to interview other Trump aides like chief counsel Don McGahn and communications director Hope Hicks. A lawyer for Priebus told Politico that Priebus was interviewed "voluntarily" and "was happy to answer all of their questions."
Why this matters: As chief of staff, Priebus was central to many of the Trump actions Mueller is probing, like the firing of FBI Director James Comey and interactions with Russian officials.
Go deeper