Price: No one will lose coverage with $880B in Medicaid cuts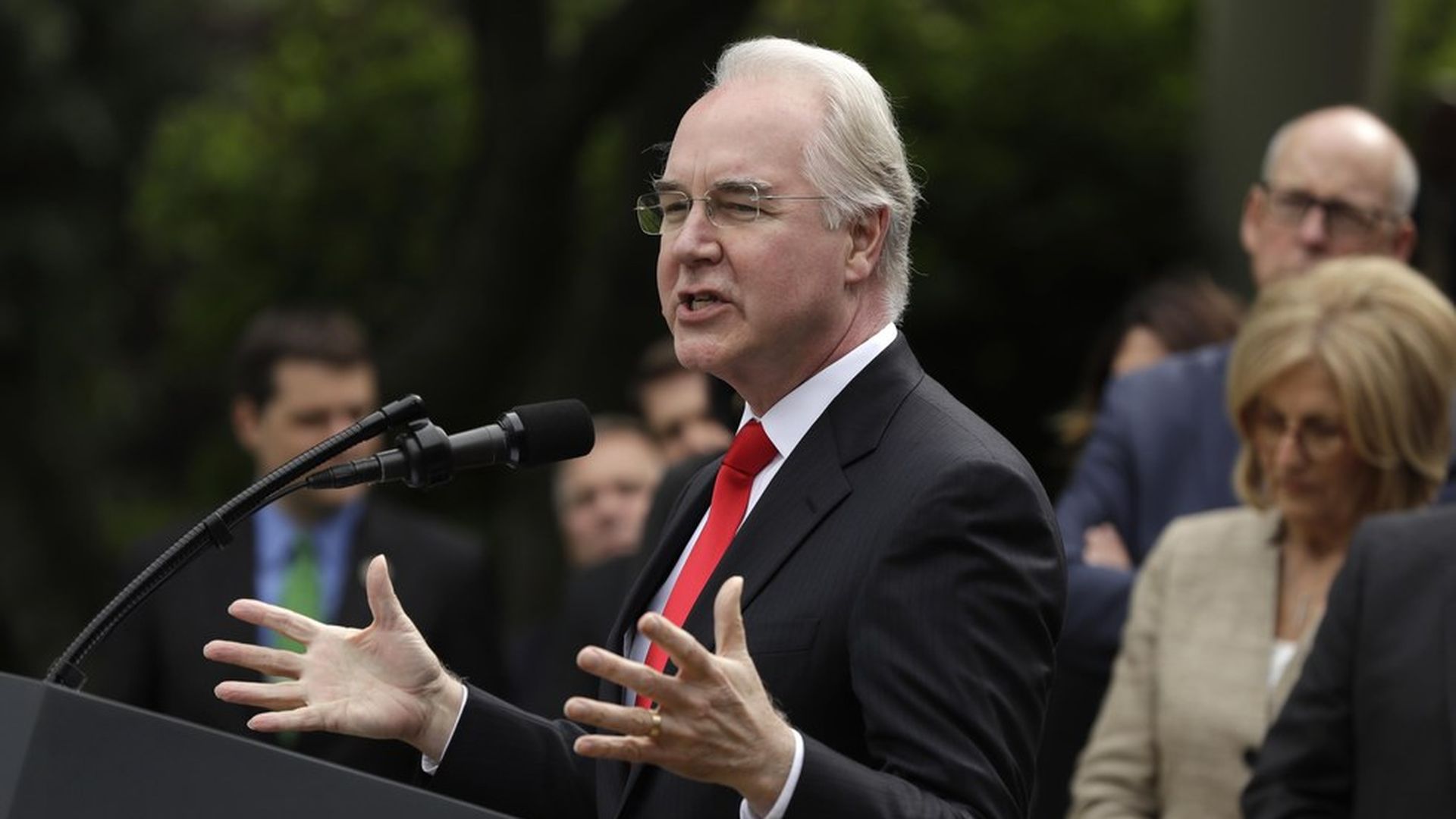 Health and Human Services secretary Tom Price claimed this morning that the $880 billion in Medicaid cuts over 10 years in the House-passed health care bill would "absolutely not" cause anyone to lose health coverage. "We believe strongly that the Medicaid population will be cared for in a better way," Price said on CNN's State of the Union.
Reality check: The Congressional Budget Office estimated that the cuts would cause 14 million Americans to lose coverage over 10 years. (That estimate was for the original House bill — it hasn't analyzed the revised version the House passed.)
Pre-existing conditions: In a separate appearance on MBC's Meet the Press, Price denied that the bill would raise costs for older people with health problems: "The fact of the matter is that if those individuals who are sicker, who are older, who are poorer, they will get larger subsidies so that they're able to gain the kind of coverage that they need and want for themselves and for their family."
Reality check: The bill would allow insurers to charge older customers five times as much as young adults, rather than three times as much under the Affordable Care Act. CBO said that under the original bill's tax credits, low-income 64-year-olds could have paid as much as $14,600 in premiums compared to $1,700 under the ACA. The House has since aded $85 billion in funds for the Senate to beef up the tax credits.
Go deeper