Price: No interest in "sabotaging" ACA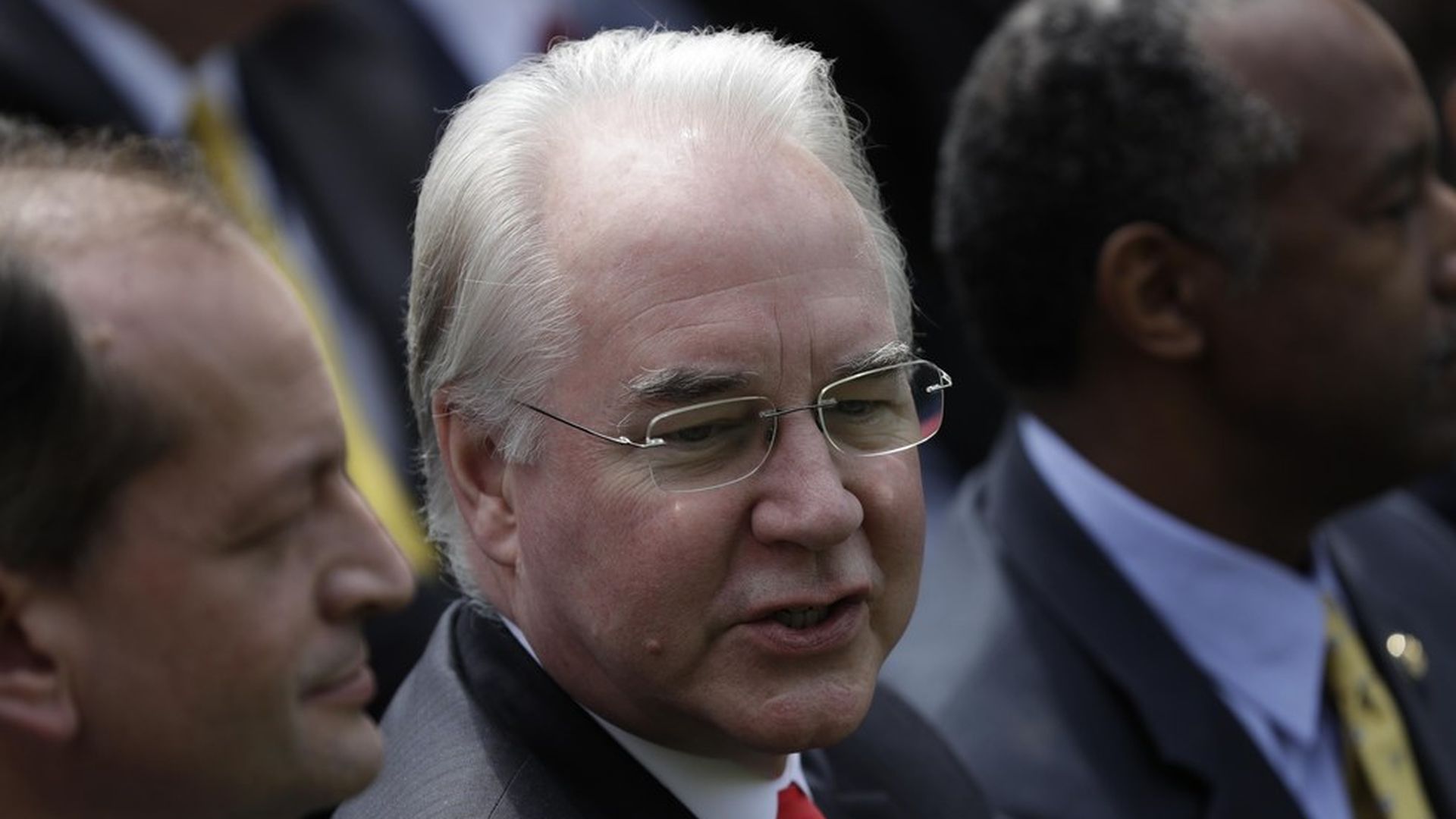 Health and Human Services Secretary Tom Price testified this morning at the Senate Finance Committee about the Trump administration's budget proposal, but he's also got questions about the administration's actions on the Affordable Care Act. And Finance Committee chairman Orrin Hatch was grilled by Democratic Sen. Claire McCaskill about the lack of hearings on the Senate GOP health care bill.
The highlights:
On the ACA's cost-sharing subsidies:
Price didn't answer a question from Democratic Sen. Debbie Stabenow about why the administration won't commit to paying for the ACA's cost-sharing subsidies.
Noted to Democratic Sen. Bill Nelson that the budget "accommodates and reflects (subsidy) payments through 2018," but said he couldn't say whether they'd actually be paid because of the ongoing lawsuit.
"Nobody is interested in sabotaging the system ... What we're trying to do is fix the challenge that we have."
Stabenow: "To me it's like pulling the rug out from someone and then saying, 'Oh my gosh, they fell down.'"
On the ACA"s contraception mandate:
Wouldn't answer questions about a proposed rule that reportedly would let any employer ask for an exemption to the ACA's requirement to cover birth control.
Said "women who desire to have access to birth control ought to have access to birth control" — but wouldn't say it had to be covered by an employer.
The GOP health care bill:
McCaskill to Hatch, on the lack of hearings on the Senate GOP bill that's being written: "There's a group of guys in a back room somewhere that are making decisions ... You couldn't have a more partisan exercise than we're having right now."
Harch: " I don't know that there's going to be another hearing, but we've invited you to participate."
Price to Republican Sen. Dean Heller, on whether he'd support a Medicaid spending growth rate that's lower than the House bill: "In isolation, I think that might be a challenge."
On Medicaid:
Price said Medicaid's problems, including poor health outcomes and doctors not accepting Medicaid patients, suggest a need tor "structural reforms."
Said he stood by his statements that Medicaid won't be cut, because overall spending will continue to increase.
Go deeper