Price hints HHS might weaken individual mandate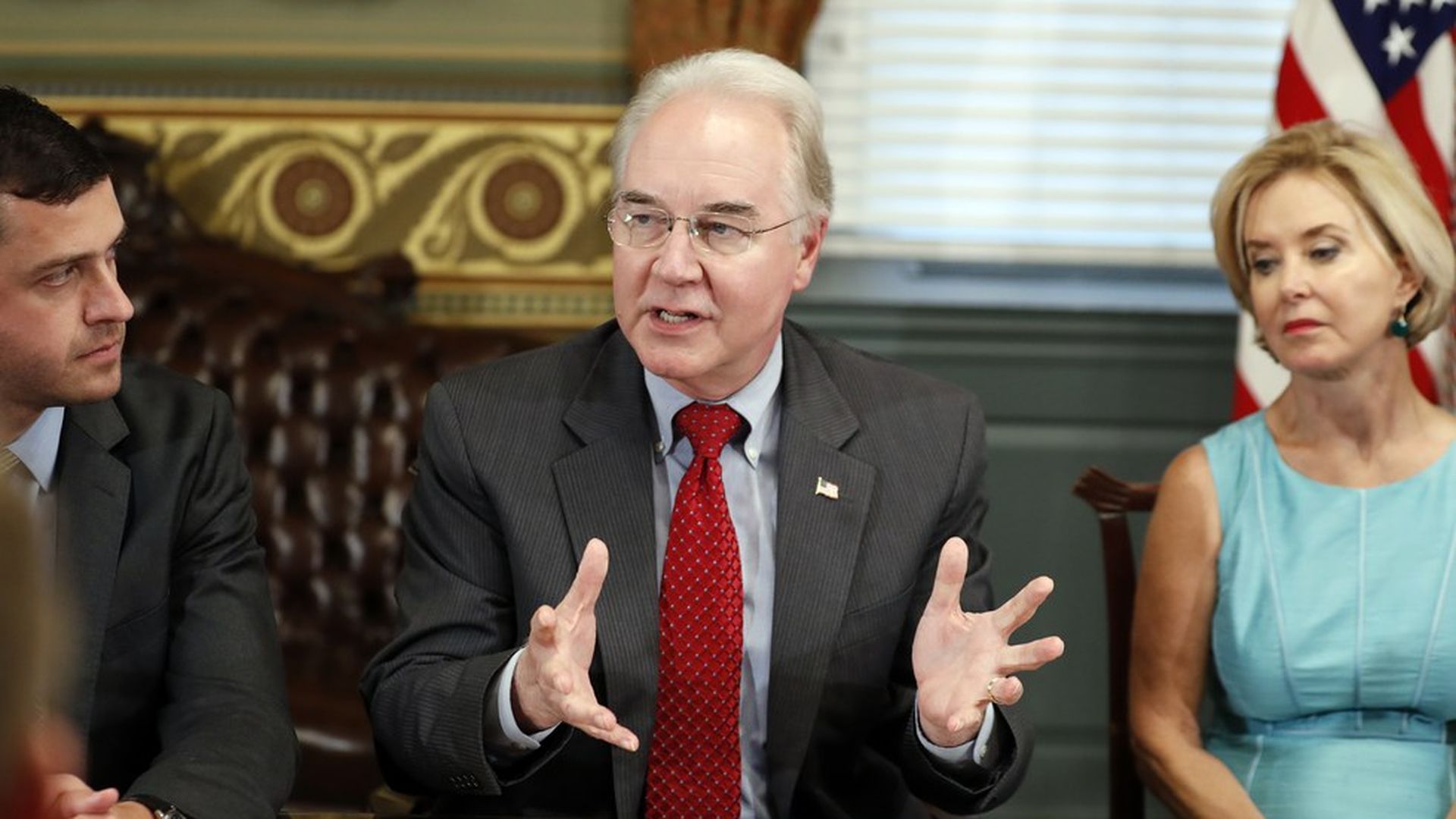 Health and Human Services secretary Tom Price suggested this morning that he might expand waivers from the Affordable Care Act's individual mandate — a step that health insurers have warned against because it could drive up premiums. The individual mandate is "one of those things that actually is driving up the costs," Price said on ABC's "This Week," and he's looking for ways to revisit any ACA regulations that increase health care costs: "All things are on the table to try to help patients."
Why it matters: Price didn't explain why he thinks the individual mandate is driving up costs, but health insurers have said the opposite — that the mandate is needed to bring healthy people into the system to help cover the costs of sick people. If it goes away, and insurers still have to cover people with pre-existing conditions, they say they'd have to raise premiums even more.
The bottom line: Price said the Trump administration doesn't actually want to "let Obamacare implode," as President Trump has tweeted, and insisted that "the current system is imploding." But insurers have warned that two big steps that would truly destabilize the market would be to stop enforcing the individual mandate and to stop paying the insurers for the ACA's cost-sharing subsidies for low-income people — something Trump threatened to do yesterday.
Go deeper