Presidential campaign rumors already swirling around Sandberg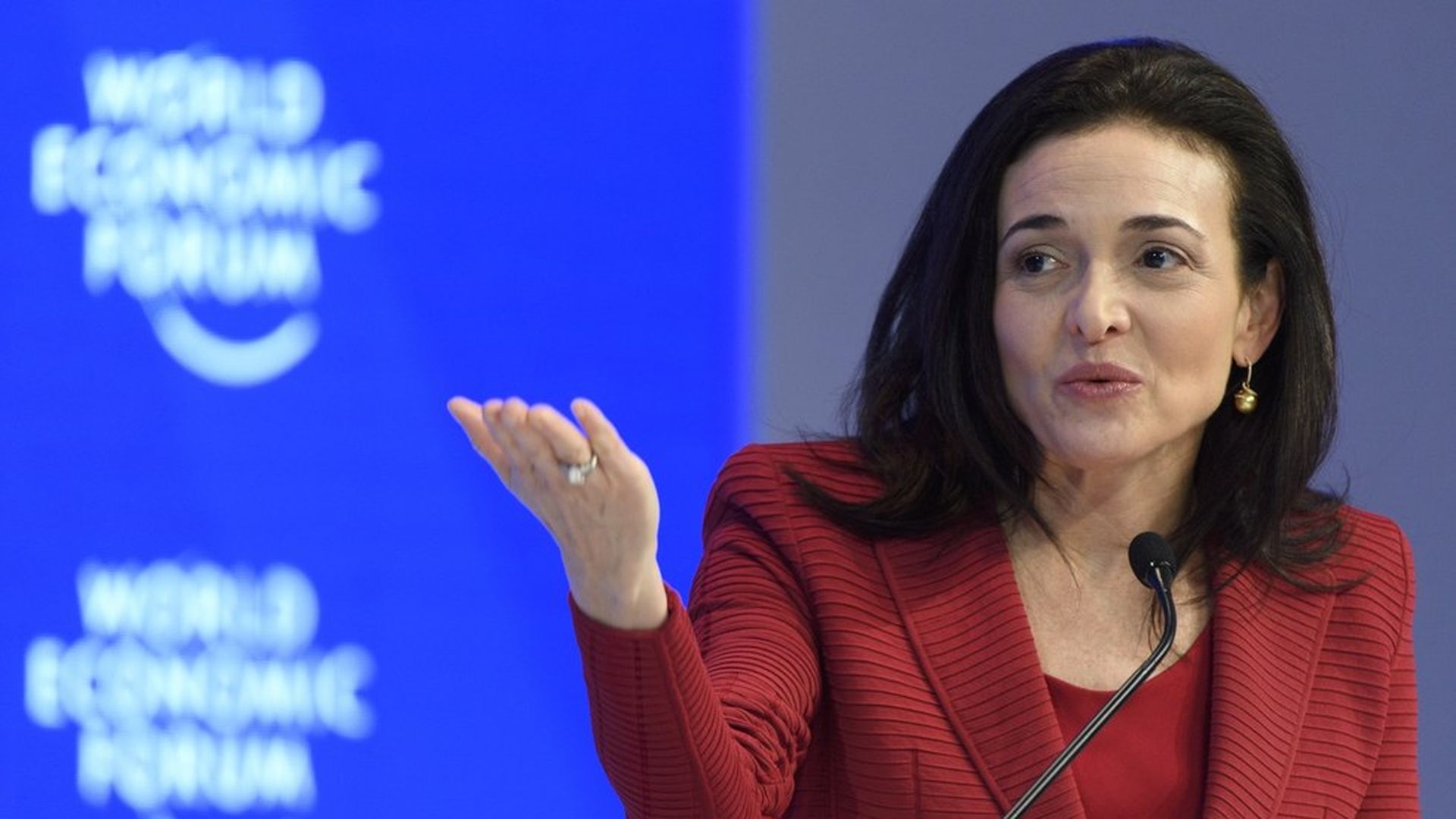 Just days after Facebook's CEO, Mark Zuckerberg, denied that he's planning to run for U.S. president, COO Sheryl Sandberg is already the next target of the same rumors.
The clues, according to Real Clear Politics:
She's planning a tour to promote her upcoming book "Option B" and is reportedly interviewing potential aides with campaign experience and hired staff with political experience when she arrived in Silicon Valley
It's reportedly "common knowledge" in Democratic Party circles that she's considering a run.
Counterpoint: Last year, Sandberg dismissed rumors that she would take a job in the Clinton administration, should Hillary Clinton win, and she hasn't publicly said anything about the women's march last weekend. Sources also told BuzzFeed earlier this week that Zuckerberg believes he can have a bigger impact as the leader of Facebook, an argument that could also be made for Sandberg.
Go deeper