President Trump visits Tomb of the Unknown Soldier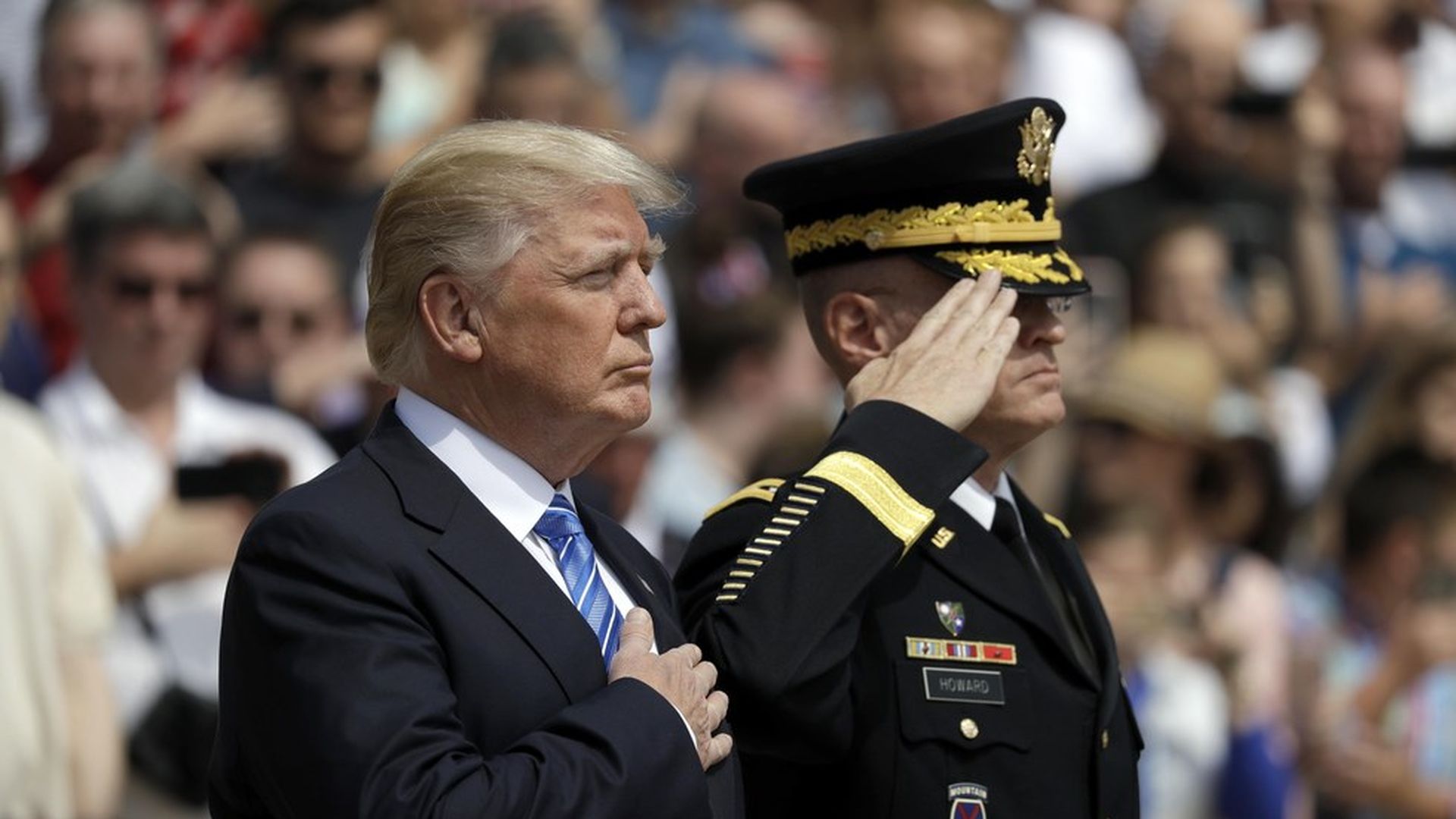 From the White House pool report, where President Trump is visiting Arlington National Cemetery to pay his Memorial Day respects at the Tomb of the Unknown Soldier.
"Shortly before 11 am after the sun emerged and dissipated the clouds, POTUS arrived near the Tomb of the Unknown Soldier. He went into position, then held his hand over his heart as the National Anthem played."
In a speech that followed, the president gave special thanks to Gold Star families, including DHS Secretary John Kelly's son Robert, who was killed in Afghanistan.
"To every Gold Star family, God is with you and your loved ones are with Him. ... their stories are now woven into the soul of our nation, into the Stars and Stripes of our flag and into the beating hearts of our great, great people."
Evan Vucci / AP "Guided by a service member, POTUS presented a wreath to a stand near the Tomb of the Unknown Soldier and held it there for a long moment. POTUS took steps backward away from the stand. A service member played 'Taps' on a trumpet. As nearby service members removed their headgear, holding it to their chests, POTUS bowed his head." Evan Vucci / AP
Go deeper