Pollution deadlier than war, disaster, hunger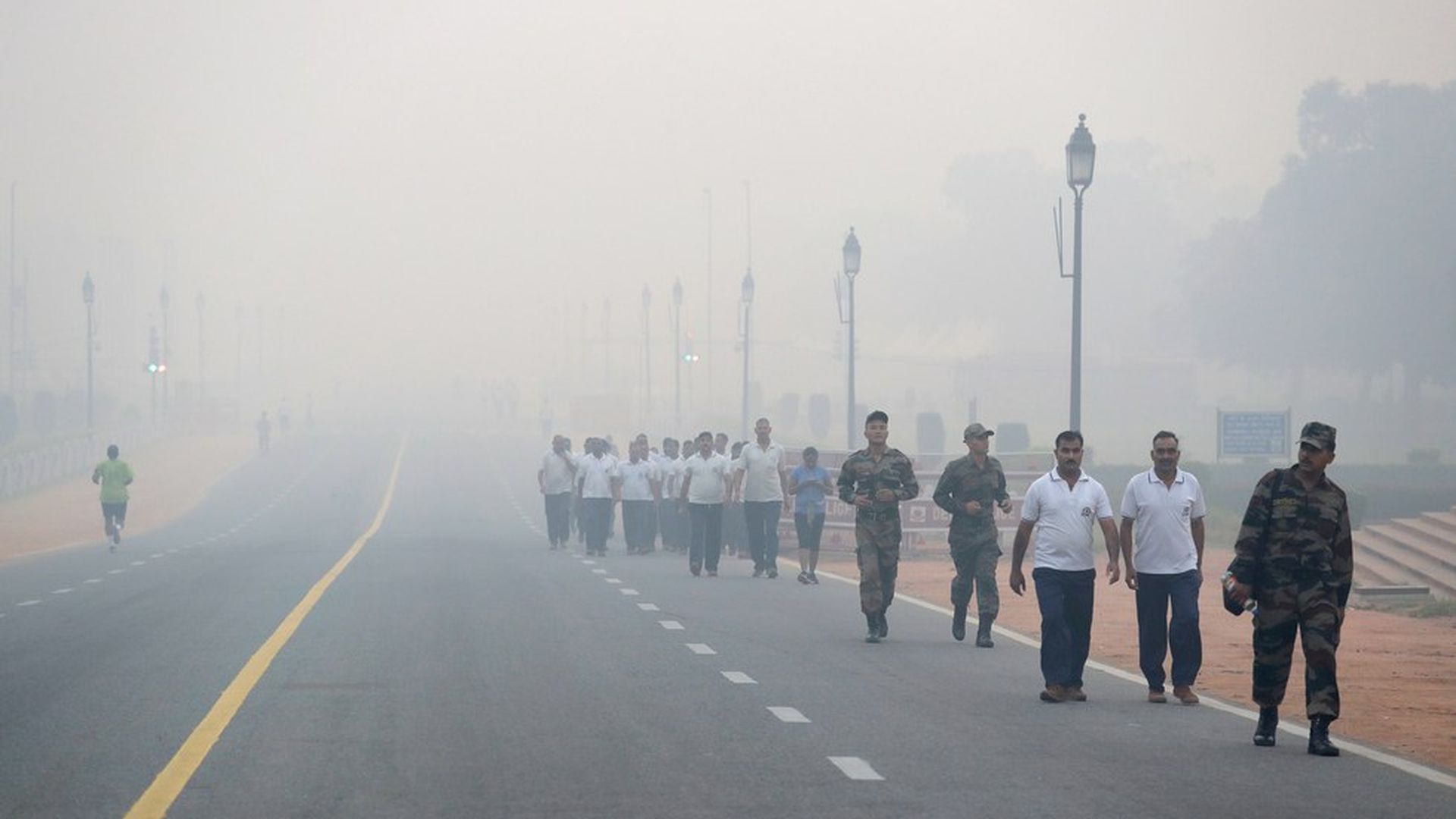 "Pollution kills at least nine million people and costs trillions of dollars every year, according to the most comprehensive global analysis to date, which warns the crisis 'threatens the continuing survival of human societies,'" The Guardian writes of the study, released by The Lancet medical journal:
Key statistic: "Toxic air, water, soils and workplaces are responsible for the diseases that kill one in every six people around the world."
The deaths attributed to pollution are triple those from AIDS, malaria and tuberculosis combined."
"The vast majority of the pollution deaths occur in poorer nations and in some, such as India, Chad and Madagascar, pollution causes a quarter of all deaths. The international researchers said this burden is a hugely expensive drag on developing economies."
Go deeper