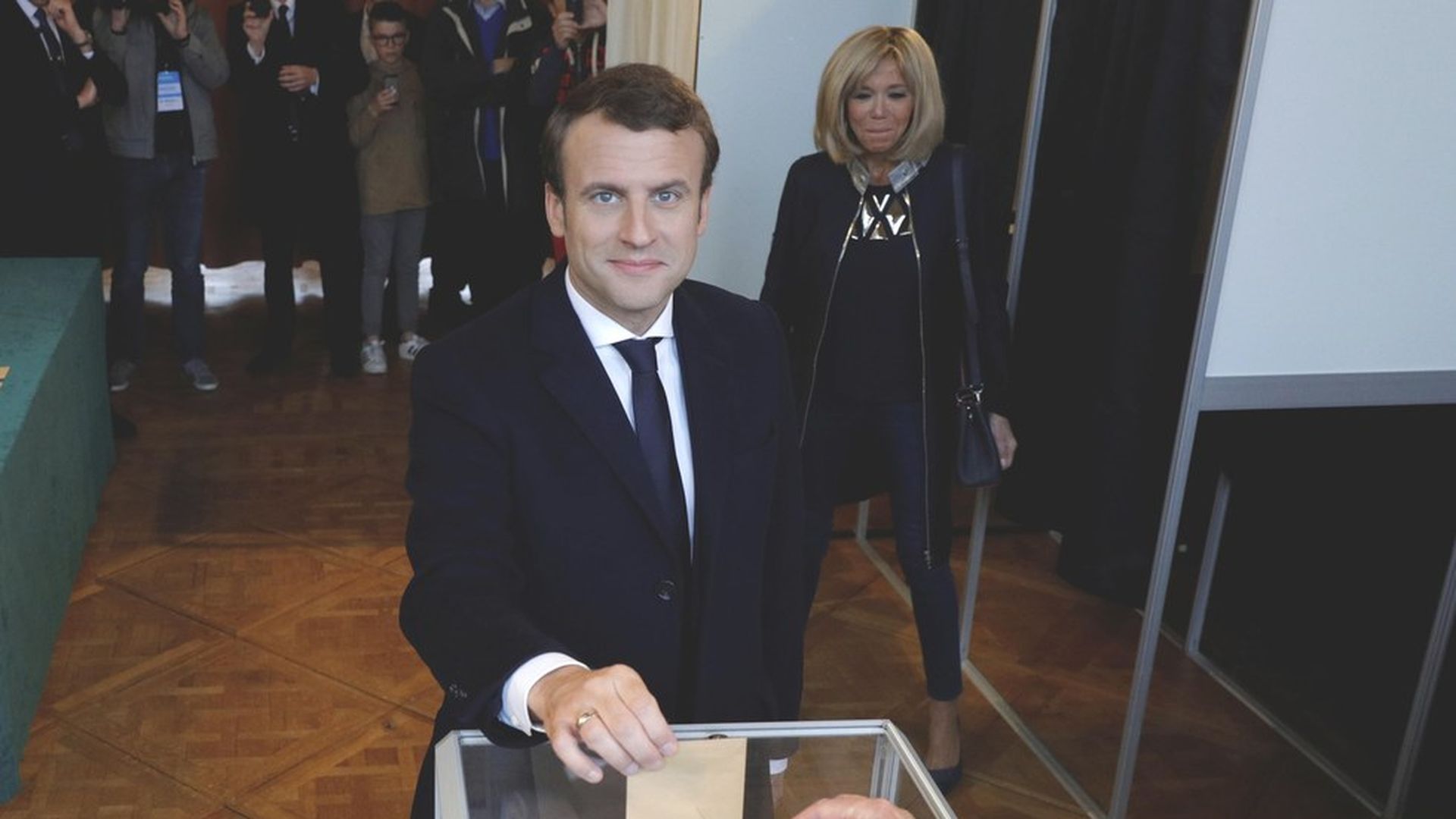 Russian fingerprints on the last-minute dump of campaign emails hacked from pro-business independent Emmanuel Macron, the heavy favorite in today's French presidential election:
"Vitali Kremez, director of research with New York-based cyber intelligence firm Flashpoint, told Reuters his review indicates that APT 28, a group tied to the GRU, the Russian military intelligence directorate, was behind the leak. He cited similarities with U.S. election hacks ... attributed to that group."
Fortune: "As with alleged Russian interference in the recent U.S. election, the Macron hack could represent an attempt to boost a candidate seen as more favorable to Russia ... Marine Le Pen."
"A Le Pen defeat won't mean the end of French extremism," by historian David Bell on the cover of WashPost Outlook: "[A]mid the economic stagnation, political paralysis and terrorist threats, ... [the] party system seems to have collapsed."
"France's divide mirrors West's," by Griff Witte on WashPost A1: "[T]he French campaign has solidified the new fracture lines in modern politics, which bear little relation to the relatively modest differences marking the old left-right divide. ... [T]he profound new chasm in the West: between those who favor open, globalized societies and others who prefer closed, nationalized ones."
Polls close at 2 p.m. ET, with projections expected right then.
Go deeper