Poll: 52% disapprove of GOP tax plan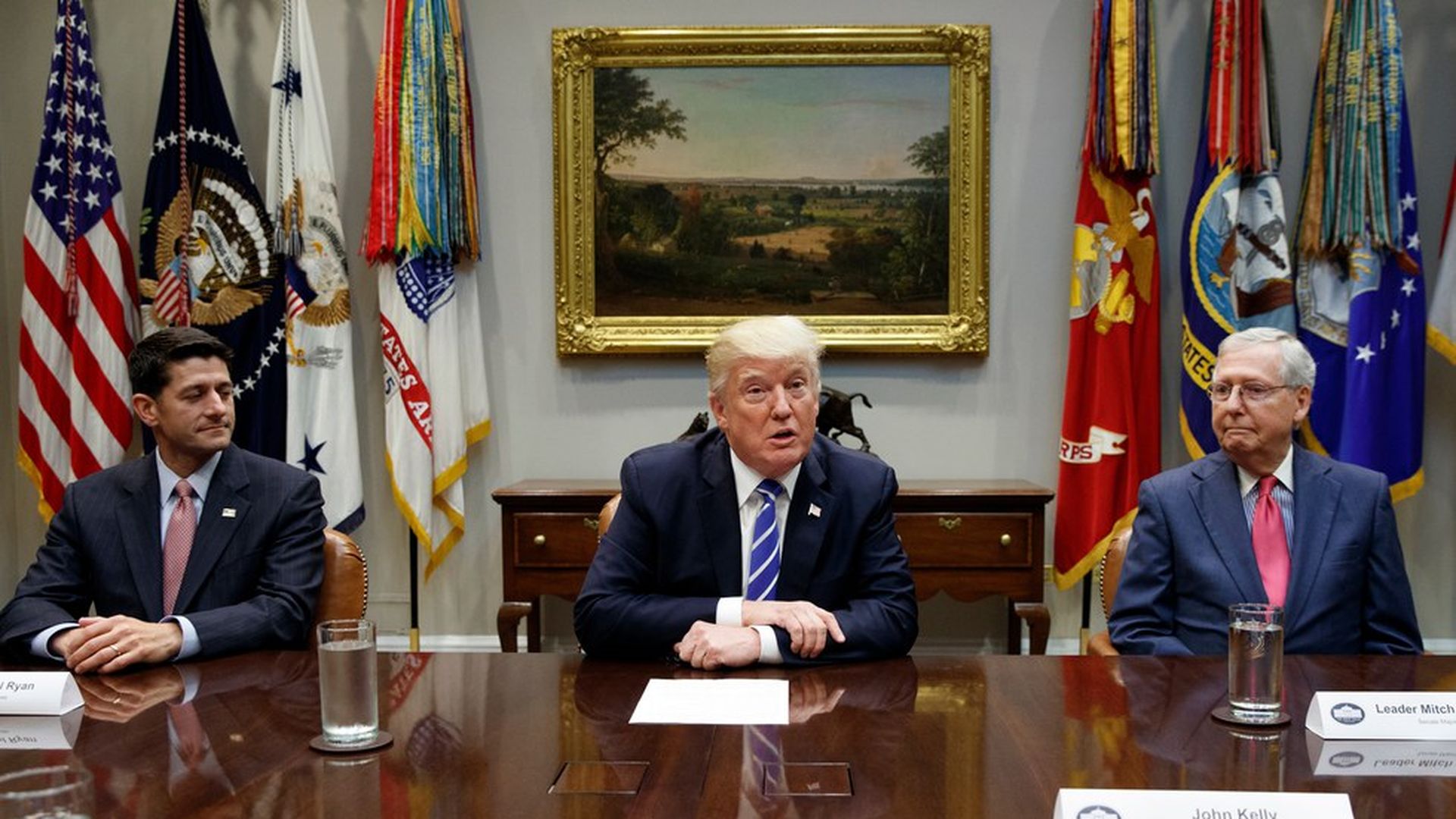 52% of American voters disapprove of the GOP tax plan, according to the latest Quinnipiac poll. 25% of American voters approve of it. The tax plan has 60% support among Republicans.
Why it matters: The GOP's message is that the tax overhaul is supposed to be good for all Americans and reduce taxes for most Americans, but 61% think the plan will benefit the wealthy the most, and only 16% say the plan will reduce their taxes.
On specific provisions in the tax plan:
59% think it's a bad idea to eliminate the deduction for state and local income taxes.
58% think doubling the standard deduction is a good idea.
49% think it's a bad idea to lower the corporate tax rate from 35% to 20%.
48% think eliminating the estate tax is a good idea.
Go deeper