Poll: 46% think media invent stories about Trump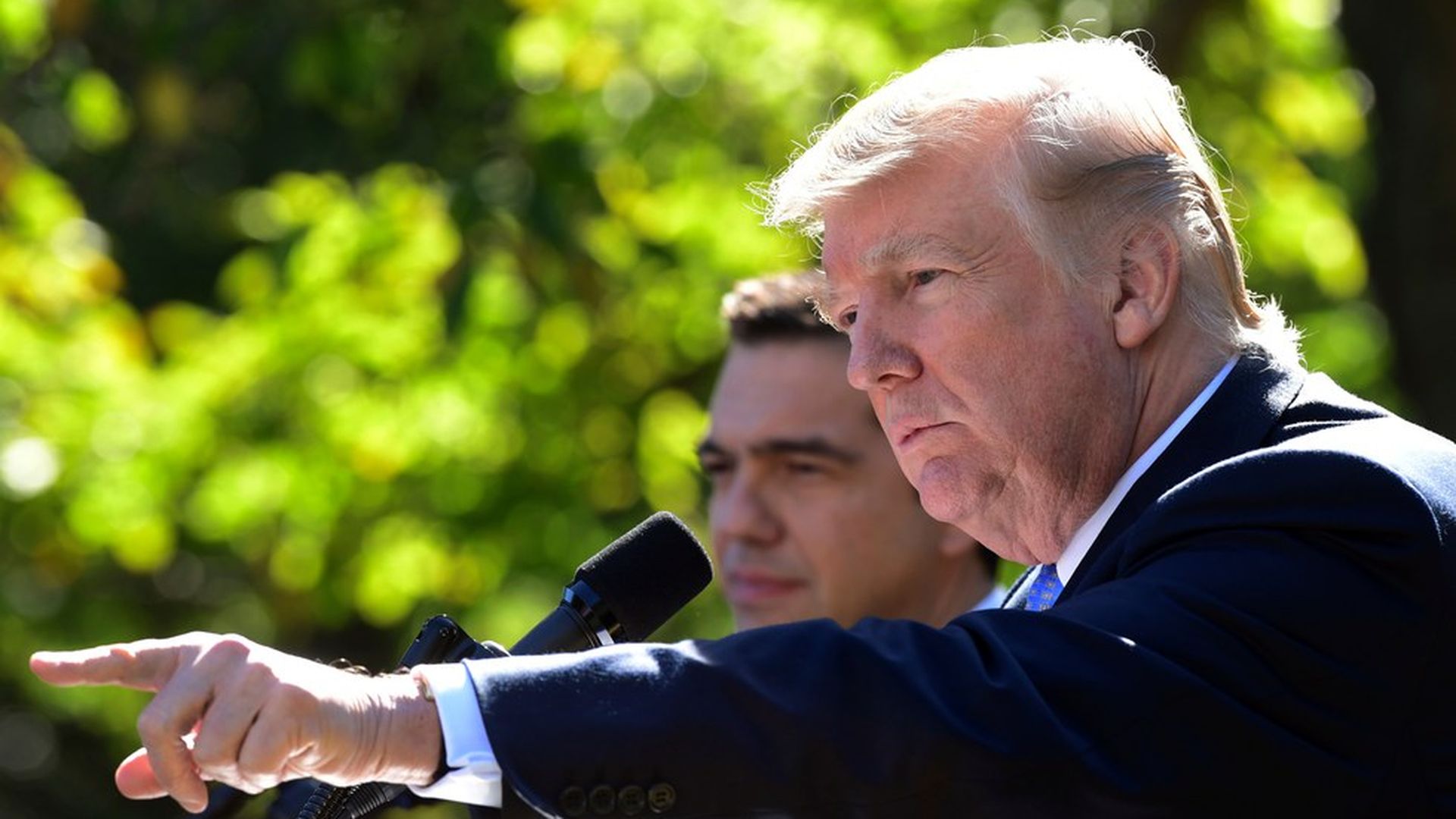 That 46% is largely divided on partisan lines — 76% of Republican voters think media make up stories about Trump while only one in five Democrat voters think that, a Politico and Morning Consult poll shows. Those who strongly approve of Trump's job performance are very likely (85%) to think the media makes up stories.
Those who don't believe the media makes up stories: 11% of Republican voters and 65% of Democrats. That's for a total of 37% of voters who think the media do not invent stories about Trump.
On government censorship: A majority of Americans think the government should not have the power to take away broadcast licenses of major news organizations. Just 28% think the government should be able to do so. This questions was likewise split largely along party lines.
The poll, conducted October 12-16, surveyed 1,991 registered voters with a sample error of 2 points. More poll results via Politico.
Go deeper with Axios' David McCabe: Why Trump can't revoke NBC's broadcast licenses
Go deeper