Phrase "climate change" scrubbed from NIH website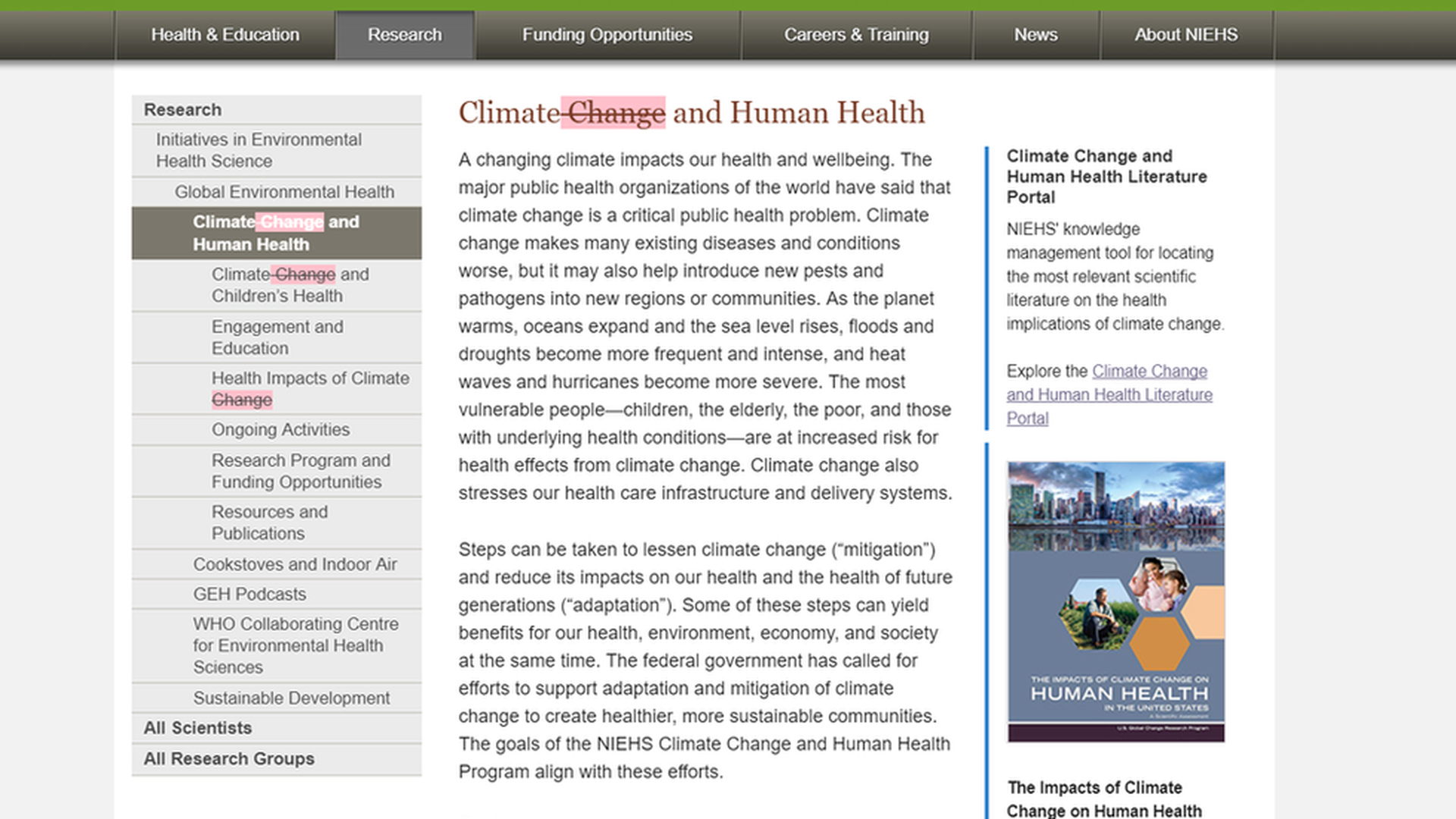 A unit of the National Institutes of Health removed the title of "climate change" from its links and menus, replacing it with the word "climate," the Environmental Data & Governance Initiative Website Monitoring Report discovered. Other changes included:
The subheadline, "Health Impacts of Climate Change" was removed on a page about climate change and cancer.
Links to a fact sheet on "Climate Change and Human Health" were deleted.
Responses: Christine Flowers, the NIEHS director of communications, told the Chicago Tribune, "It's a minor change to a title page, but the information we provide remains the same. In fact, it's been expanded." But David Doniger, director of the climate and clean air program at the Natural Resources Defense Council said, "The cleansing continues, but they're not going to be able to erase the science, or the truth, by scrubbing websites."
The trend: USDA staff were advised earlier this year to avoid the term "climate change," and government agencies have been tip-toeing around the issue as the Trump administration reverses Obama-era climate policies.
Go deeper