Phoenix police use tear gas at Trump rally protests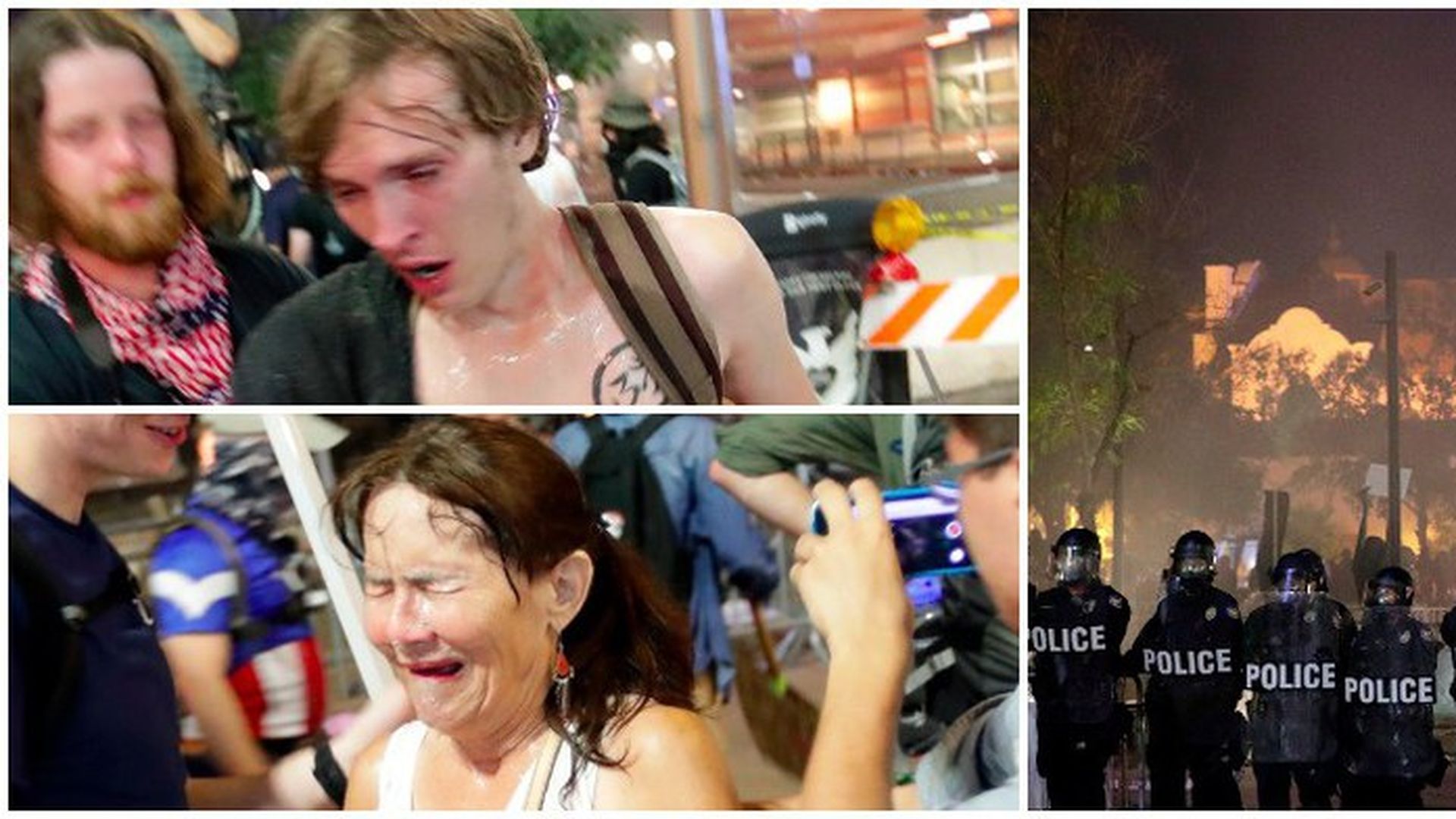 Police deployed tear gas, pepper spray and stun grenades on Tuesday night to break up protest crowds after President Trump's rally in Phoenix, Arizona.
"Officers responded with pepper spray to break up the crowd after people tossed rocks and bottles and dispersed gas, Phoenix police spokesman Jonathan Howard said," the AP's Jacques Billeaud and Clarice Silber reported from Phoenix.
"But some witnesses said that events unfolded differently," per NYT's Simon Romero, "with protesters throwing a water bottle or two in the direction of the police, before the police fired tear gas into the crowd."
"The handling by the police of this peaceful protest was reprehensible," Jordan Lauterbach, a 31-year-old bartender, told the NYT. "I was gassed tonight for exercising my right to express my views. I was disgusted by that."
Videos and tweets below:
Editor's note: An earlier version of this story included rubber bullets in the list of methods police used to disperse the crowds on Tuesday night. Axios is unable to independently verify this claim, and has removed it from the story.
Go deeper